Lightening Deals
| | |
| --- | --- |
| Grab hot & steaming daily deals | |
The career paths that lead to everyday acts of heroism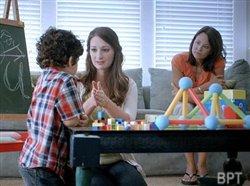 Often, we don't think about heroism until we see it in action - when disaster strikes and ordinary people exhibit extraordinary courage and compassion to help victims in their time of need. The truth is, however, that the best of human nature is on display every day in the lives of millions of Americans who work in public service jobs across the country. Sometimes all it takes to tap that inner hero is an opportunity - and the education - to serve others.
Class of 2013: The future careers of this year's high school graduates
High school seniors nationwide are preparing to graduate, receiving college acceptance letters and possibly enrolling in a college or university. The challenging economy has made many of these young adults acutely aware of the important role their degree can play when they face commencement once again, this time entering the job market.
Online college courses connect students digitally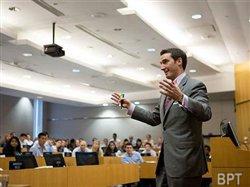 Universities are taking online degrees to a whole new level, giving college students opportunities and experiences that are not often found in a traditional college classroom.
Budgeting 101: How new graduates can conquer entry-level income challenges
Spring is the perfect time for young Americans to take a look at their budgets and become financially fit. Not only is April Financial Literacy Month, complete with non-profit organizations around the country offering free seminars and online resources, but millions of high school and college students are also preparing for graduation and the next phase of their lives.
Getting girls excited about science and math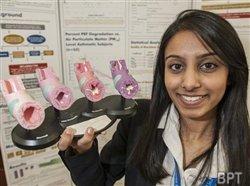 Women currently hold fewer than 25 percent of jobs in science, technology, engineering and math fields, but job opportunities in those areas are expected to grow almost twice as much as other occupations by 2018. Parents of girls currently in junior high or high school can encourage their daughters to stay interested in science and math by supporting their education in the subjects, both in the classroom and in extracurricular activities.
Be at the Navy's Hub: operate state-of-the-art nuclear powered vessels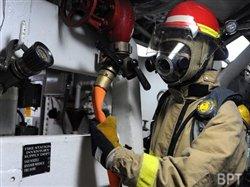 Maintain equipment used to detect enemy planes and ships. Control steam generators. Operate nuclear propulsion plant machinery. These are just a few of the tasks Sailors aboard Navy aircraft carriers and submarines fulfill in both peace and wartime roles around the world. These Sailors are responsible for operating, controlling and maintaining state-of-the-art nuclear components that power the fleet; the core of the Navy's ability to operate forward and maintain readiness.
Educate yourself before starting the path to a new career
If you're looking to start a career - whether it's because you're just beginning your journey as a working adult or because you're ready for a change in life - you should know that the process is much larger than just getting a degree and looking for a job.
Reduce brain drain in your kids over summer
The second the school bell rings signaling that school's out for summer, it seems that children immediately forget everything they've studied over the past nine months. When they return to school in the fall, playing catch up takes time.
New generation of American workers seek to combine personal and professional interests
As college students graduate and begin the job search, their career decisions won't be driven by the same factors that drove their parents' decisions. While baby boomers tended to focus on the vertical climb to find job happiness, today's graduates and professionals want meaningful and challenging work that satisfies them personally.
Staying at the top of your game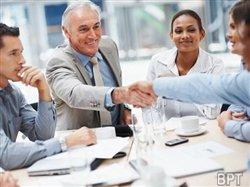 We feel our best when we do our best. At the top of our game is where we all want to be. This is as true in the workplace as it is on the basketball court. But to stay at the top of your game at work and in life, you need to stay primed - ready for that next big play. It requires staying alert; keeping your skills sharp; and hearing your best. That's right - hearing your best. Listening is one of the top skills employers look for in those being promoted.
Seven rules for keeping your job search on track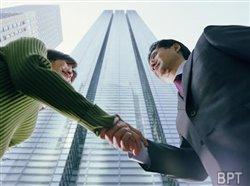 The economy is starting to turn around, but competition for open jobs remains fierce. For job hunters, the mental and financial stresses mount every day they remain unemployed. To keep job-search momentum high and attitudes positive, it's important to follow a few simple steps from the experts.
Innovations inspire high school girls to become next generation of female innovators, change the world through STEM
When the high school class of 2014 graduates from college in five years, more than 8 million jobs will be available in the fields of science, technology, engineering and math (STEM). For students today, STEM is their future.
How to ace your next job interview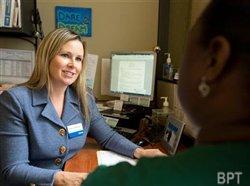 Making it to the job interview stage means your skill set and resume have caught the interest of a potential employer, who now wants to determine if you'll be a good fit as an employee of a company. Acing the interview is essential if you want to convince the employer that you're the right person for the job.
Your first resume - dos and don'ts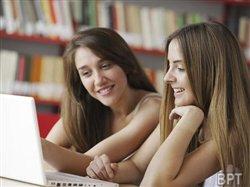 If you're heading out into the workforce for the first time, there's plenty of prep work to do. An employer's first impression of you could very well be your resume. Here are some tips that might help.
Serving God and your country: Be the one service members seek to provide constant spiritual guidance both at home and overseas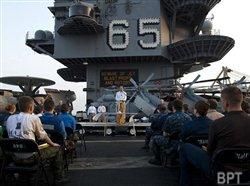 Whatever their backgrounds, beliefs and duties, Sailors have religious needs that must be met while they are answering the call to serve their country. They need guidance, moral support and worship opportunities - services especially critical to help guide them through the challenges of the job and family life.
Naval ROTC pays for college and guarantees a career following graduation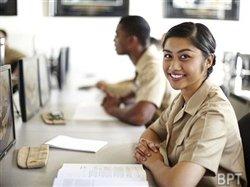 College students interested in the Navy can focus on their academic careers while eliminating much of the financial burden of paying for school. With more than 160 colleges and universities across the United States offering Naval Reserve Officers Training Corps (NROTC) programs, students have many opportunities to finish a degree without going into overwhelming debt and have a career as a Navy Officer ready and waiting upon graduation.
A year-end report card on school cafeterias: Did they make the grade for improved nutrition?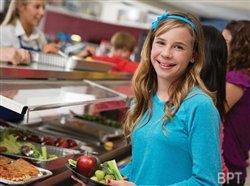 The 2012-2013 school year brought a new curriculum to school cafeterias across the United States. For most of the country's 17,000 school districts, it was an accelerated class, requiring the complete revision of school menus, from ingredients to food pairings to recipes, to meet the new USDA nutrition guidelines.
Getting organized: Learn your style and find solutions that work for you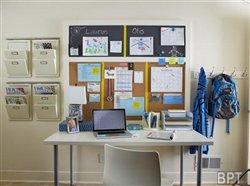 Resolving to reduce clutter and get better organized seems to be a lingering item on many people's "to-do" lists, yet for many of us, it can be difficult to get started. While organization is an essential tool for navigating our complex modern lives, many people struggle to find their personal style of organization and a system that works within their busy lives at home, at the office or on-the-go. Just as specific organizational needs vary from person to person, so too do organizational styles.
Survey: More parents pursuing college degrees, talking to children about higher education
Enhanced earning potential and more career opportunities are two of the many benefits of earning an advanced degree. Now, many mothers and fathers in America have discovered another benefit of going back to school - it is a great parenting tool. Parents are considering higher education not only to help them get ahead in the workplace, but also as a way to set a positive example for their children.
Fun ways to help kids 'rock out' to classical music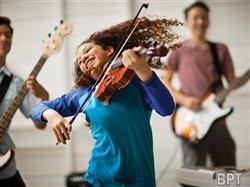 It's hard to imagine, but there really was a time when classical music was the popular music of the day. Haydn, Beethoven and the boys were the "rock stars" of their time. If music fans wanted to hear the latest and greatest music, they ventured to the nearest church to drink in the sounds of these classical greats.
How classroom technology can benefit your child's education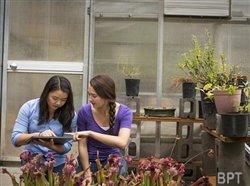 While the digital divide has a worldwide reach, it's important to remember that the gap is growing in America, too.Today, the majority of schools in America have computers of some kind. Still, many schools, particularly rural schools and those with a high percentage of minority students, lack reliable Internet access or have old computers that aren't compatible with current software. Concerned parents, teachers and educational leaders are rallying for change. Here's what you need to know and what you can do about it in your community.
Avoid the summer slide: 7 fun, brain-stimulating activities for students
As summer approaches, many parents are worried about the summer learning slide, and with good reason. Students who do not participate in enrichment and learning activities during the summer break can lose roughly 22 percent of the knowledge and skills they gained during the previous school year, according to the National Summer Learning Association. Here are seven fun, brain-stimulating activities for students to avoid the summer slide.
Graduate certificates help nurses advance their careers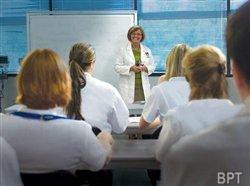 As the U.S. health care system continues to evolve, industry demand for more highly educated nurses is growing. Data from the American Association of Colleges of Nursing shows current and prospective nurses are responding to rising education requirements: enrollment in all types of programs at nursing schools across the country increased from 2010 to 2011.
Reinvent yourself: How to start your own (creative) business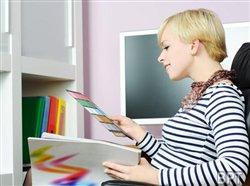 Many graduates in creative fields like graphic design, interior design or Web design are opting to start their own businesses. This is because recent figures show only a slight reduction in the unemployment rate, and job growth is at its lowest in six months. So, how can you make your business a success?
Trends provide guidance as technology shapes careers landscapes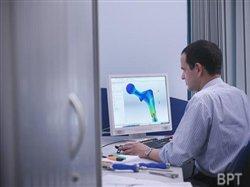 The saying goes: success is when preparation meets opportunity. As technology continues to affect our lives, workers in today's ever-changing labor market need to be prepared with skills to adapt and succeed in the workplace.
Use your IO psychology degree to help companies hire qualified employees and improve workplace performance
To reach prospective employees, companies are using social media websites like Facebook, LinkedIn, Twitter and various career-orientated sites like Monster, Indeed and Career Builder. It makes sense that these same companies would also use these websites to review candidates, as well. But this practice has come under great scrutiny in the past year and raised questions of applicants' online privacy.
Celebrate the grads in your life with financial gifts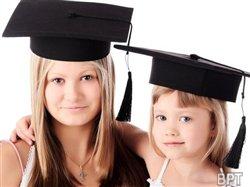 Do you have a child in your life who will be graduating this spring? Whether it's from kindergarten or college, graduation marks the completion of one chapter in a young person's life and the start of a new adventure. Honor your grad's achievement by helping him or her save for the future with a digital U.S. Savings Bond.
A look inside the criminal justice system: forensic psychology
Beyond the major players - lawyers, judges, members of the jury and, of course, the defendant and plaintiff - the supporting cast of the courtroom includes many other essential characters. Alternative career options within the criminal justice system range from social service agents and public safety officers, to courtroom witness training professionals.
Nurses lead revolution toward improved health care delivery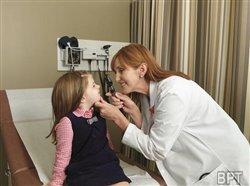 The health care industry has evolved since a series of sweeping legislative reforms began to take effect in 2010. New policies and regulations, millions of new patients and the introduction of advanced technology have added pressure to an already complex system. As this transformation continues, health care leaders are keeping an eye on how the system is functioning to ensure these changes fuel improved health care delivery.
How to manage money when you're between jobs
Though the U.S. economy has been gradually improving, job changes - both involuntary and voluntary - remain a fact of American working life.
Tips for parents to protect kids from cyber bullying
Bullying has been present in schools since society started educating children in groups. In the old days, the bully's weapons of intimidation might have been simply stealing another child's lunch money, or shoving a victim down on the playground. Modern bullying is a high-tech type of antagonism - one that can reach a dangerous level. Here are some important tips for parents to protect kids from cyber bullying.
Considering self-employment? Career fields with double-digit growth
Americans were born to make lemonade. If you have any doubt about the resiliency of U.S. workers, consider the many reports that indicate millions of Americans are turning life's lemon of layoffs into an opportunity to work for themselves. With unemployment rates still high, many people are looking to self-employment to create stable, rewarding careers for themselves.
A tech refresh: Top reasons to buy a new PC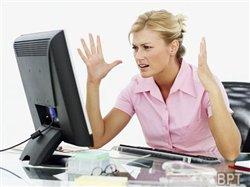 At 4 years old, your child is probably adorable. But your 4-year-old PC - not so much. If you find you have plenty of time to brew coffee, prepare your cup, drink it down and start on the next while still waiting for your PC to boot up in the morning, it may be time for a new computer.
Want to get paid to go to the gym? Become a personal trainer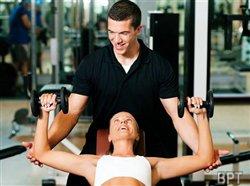 One upside to the burgeoning obesity epidemic is that it's fueling the growth of jobs in the fitness industry. Whether you're one of those people in need of a personal trainer or you're looking for work in a dismal job market, the bureau of labor statistics reports "employment of fitness trainers and instructors is expected to grow by 24 percent from 2010 to 2020, faster than the average for all occupations."
How organizations can develop diversity in the workplace
Diversity is a word that can define many characteristics when it comes to hiring employees. Diversity encompasses race, age, gender, cultural background, religious affiliations, sexual orientation and even the ways an employee may apply thoughts to decision-making situations.
Be a real life hero: Taking on the most impossible missions and doing whatever it takes to keep America safe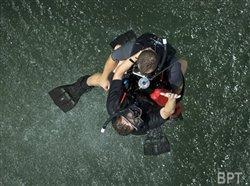 When the Navy needs to complete seemingly impossible missions or track elusive targets, the job is often assigned to Naval Special Warfare (NSW) or Naval Special Operations (NSO) teams. These elite men and women work with dedication and intense courage in locations all over the world, and in every possible climate, to neutralize potential threats.
The key to being in-demand your entire career: Be a 'producer'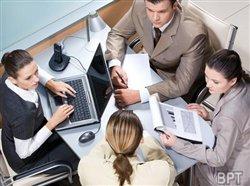 Despite the competitive employment outlook, certain individuals seem to remain employed no matter how dismal the job climate. These professionals are the first to receive offers when companies are in acquisition mode and are rarely laid off during lean times. Their seemingly "charmed" reality is far removed from the struggles experienced by the vast majority of their peers, and inevitably begs the question: What is the secret to their success? The answer is simple - they possess the skills that keep them in demand.
The evolution of accounting: new careers in the language of business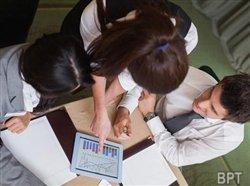 Numbers span all languages and cultures, creating what is known as the language of business: accounting. The earliest accounting records date back thousands of years to the use of an abacus, a rudimentary counting tool. As the workplace has progressed, so has the role of the accounting professional. This has been particularly evident in recent years; the integration of technology in accounting has created many specializations and job opportunities within the field - from forensic accounting to health care IT auditors.
Productivity-boosting improvements for your home office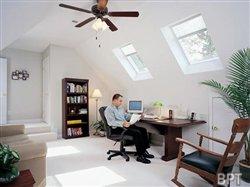 With more Americans working from home, creating an inviting, inspiring office space is more important than ever. Simple improvements will enhance its appeal - and your productivity.
Why independent learning is key to your child's long-term educational goals
One skill essential to children's academic success is the ability to learn on their own. While teachers and parents play a key role in a child's development, educational activities that encourage self-learning are equally important.