Lightening Deals
| | |
| --- | --- |
| Grab hot & steaming daily deals | |
Hitting the road or water? Tips to make outdoor time fun, memorable and safe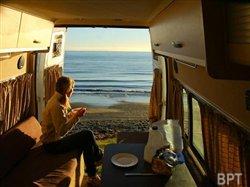 Americans are falling in love with Mother Nature all over again, which could be why ownership of boats and recreational vehicles is more popular than ever. If you own a boat or RV, do you use it frequently, or is it sitting in your driveway? It's time to get the most out of it, and with a few simple ideas, you'll be able to hit the road and create some wonderful family memories.
Smarter snacking for spring and summer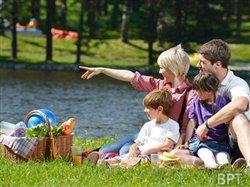 The air turns mild and warm, people gladly shed winter coats, and the days grow longer-everything about spring is lighter and brighter. Since the warmer months bring about many occasions to enjoy the best of backyard cookouts and boardwalk fare, the season's more indulgently delicious offerings may cause us to consider departing from our wellness goals.
Innovations inspire high school girls to become next generation of female innovators, change the world through STEM
When the high school class of 2014 graduates from college in five years, more than 8 million jobs will be available in the fields of science, technology, engineering and math (STEM). For students today, STEM is their future.
Bringing home baby: When to call the doctor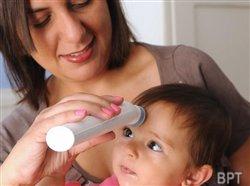 Most new parents are anxious when their infant has a fever, or is fussy, stuffy and simply not acting right. But how do you decide to call the pediatrician or to wait - especially in the middle of the night?
Try something new and refresh your technology habits
Are you using the Internet as if it's still the year 2000? If you answered yes, you've got some catching up to do. Technology has come a long way in the last 13 years; new shortcuts, alternative products and simple tools available today can help you accomplish tasks faster - saving you time and increasing your efficiency online.
Tips to select the right camp for your child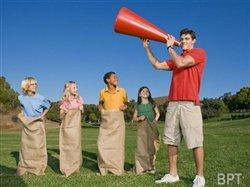 Soccer camps, wilderness camps, chess camps, language camps - whatever interests your child, there's a camp for him or her.
Avoid the summer slide: 7 fun, brain-stimulating activities for students
As summer approaches, many parents are worried about the summer learning slide, and with good reason. Students who do not participate in enrichment and learning activities during the summer break can lose roughly 22 percent of the knowledge and skills they gained during the previous school year, according to the National Summer Learning Association. Here are seven fun, brain-stimulating activities for students to avoid the summer slide.
Who has time for sick days? Tips to fight the cold, cough and flu this year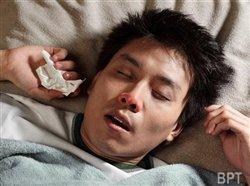 While health experts advise sick workers to stay home to avoid spreading germs, few of us can afford to take that many sick days off from work or home life. Fortunately, you can get by fighting cold and flu symptoms if you're not able to take sick days.
Lou Gehrig's Disease stalks military veterans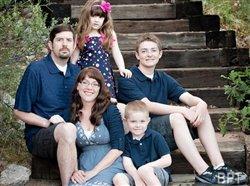 Many U.S. military veterans like retired Air Force Technical Sergeant David Masters of Omaha, Neb. have bravely fought for their country only to return home to wage another battle against Lou Gehrig's Disease. No one knows why, but veterans are twice as likely to develop this fatal disease clinically known as amyotrophic lateral sclerosis (ALS).
Facts matter when your health is at stake
Learning that you have a disease or medical condition can be overwhelming. You need to learn more about your condition. You may get advice from all directions. In the end, you want to understand your treatment options so that you can discuss your choices with your health care provider. But how do you know what information to trust?
Outdoor gear that performs year-round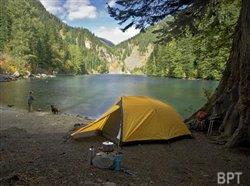 Rugged camping gear is no longer just for adventurers and niche outdoor sports. High-tech or activity-specific outdoor products are gaining popularity because they also come in handy every day and around the house.
Reinvent dinner in minutes with common pantry staples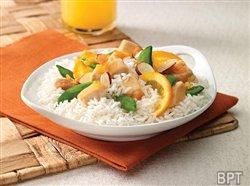 Busy families face the dinnertime challenge every day. Not only do they need to find a nutritious meal the entire family will enjoy, but they need to do so in a limited amount of time. With a few tricks, it's easy to get out of the dinner rut and score big with tasty, wholesome meals that use pantry staples in creative ways.
How classroom technology can benefit your child's education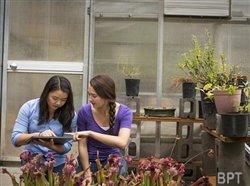 While the digital divide has a worldwide reach, it's important to remember that the gap is growing in America, too.Today, the majority of schools in America have computers of some kind. Still, many schools, particularly rural schools and those with a high percentage of minority students, lack reliable Internet access or have old computers that aren't compatible with current software. Concerned parents, teachers and educational leaders are rallying for change. Here's what you need to know and what you can do about it in your community.
Serve up an ideal space for summer outdoor entertaining
The arrival of milder temperatures means dining al fresco, hosting neighborhood cookouts and enjoying intimate cocktail parties under the stars. When creating a backyard oasis to entertain family and friends this summer, it's important that it be both inviting and able to withstand the wear and tear that goes hand-in-hand with warm weather fun.
Travel: cruising 101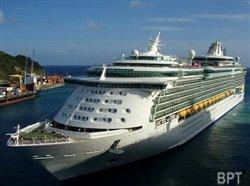 If you're thinking of taking a cruise, there are a lot of options to consider, from the cruise line and style to the destinations, vacation length and types of on-board amenities. Cruising is a fun (and economical) way to see several places in a relatively short amount of time without having to unpack and repack every day. While some "hard-core" travelers may scoff at cruises, don't knock it till you've tried it.
How to find the right vet for your pet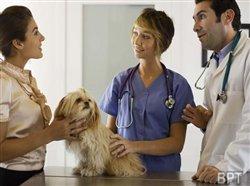 Pet owners have many responsibilities, and keeping your pet healthy with veterinary care is a significant one. To help make sure your pet receives high quality medical care, several veterinarians offer advice on how to find the right vet for your pet.
Digital apps make learning fun for young children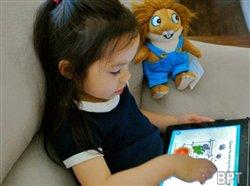 Today's children grow up in a vastly different technological world than that of their parents or grandparents. While you may fondly recall a favorite storybook stored on your nightstand, many kids today are reading using their parent's smartphone or tablet. Digital devices are becoming a regular part of a child's life, and parents should understand what this means for how kids learn and grow.
Decluttering advice for those drowning in digital chaos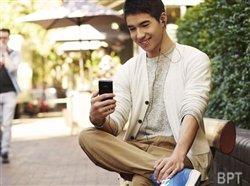 Smartphones, tablets, desktops, laptops, e-readers and music players - most of us have more than one digital device in our lives. Juggling so many devices and trying to sync data among them can leave you feeling like you're drowning in digital chaos. If you're looking to declutter your digital life, getting a handle on your music is a good place to start.
What to do when your drinking becomes a problem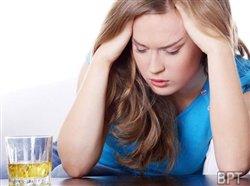 There's no denying that drinking is a widely accepted element of social life in America. Cocktail parties, evenings out, formal functions, and even a drink or two with dinner are customary practices. However, alcohol abuse is a major problem in this country and, on a different level, many "social drinkers" probably don't even know that they have a drinking problem. So how much alcohol is too much?
Safer flying strategies for travelers with peanut allergies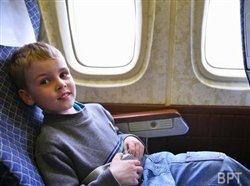 Coping with a peanut or tree nut allergy, however, doesn't mean you - or your peanut- or tree nut-allergic child - have to forego the convenience of air travel. You can take steps to minimize your risk of having an allergic reaction while flying.
The food and the fun that define summer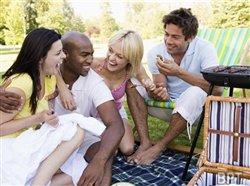 When the weather warms, there are plenty of fun outdoor activities to enjoy, which means there's also a bounty of summer fare to eat. From the traditional to the intriguing, you never know what interesting food choices you may find while out and about. What better way to kick off summer than with a few fun activities that pair good times with the foods that define the season?
Don't let these myths rain on your retirement party
Do you dream of the day you can retire, but aren't sure how to get there? You're not alone. Many people find it easier to avoid reality when it comes to planning for retirement. Here's a look at five common myths that could derail your expectations for income when you retire.
Make laundry safety a priority this summer - and always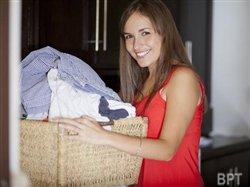 Sunnier skies and summertime fun are just around the corner, and with them comes plenty of outdoor activities like longs days at the playground, sporting events and barbecues. With so many options, the last thing most people want to think about is household responsibilities … but all that outdoor fun can add up to a lot of laundry.
Three ways to make your backyard safe for your kids and pets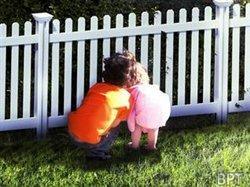 The sun is shining, the air smells of freshly cut grass and the kids are out of school. Long, lazy summers are a staple of any childhood, and getting outside for exercise and fresh air is healthy for both children and pets alike. By taking some simple safety measures in your backyard, you can also enjoy a relaxing, stress-free summer.
Four health checks every woman must do - for herself and those she loves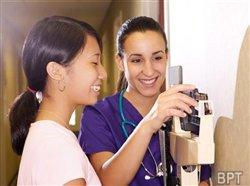 American women spend more time taking care of their families, homes and jobs than themselves. Women who consider themselves generally in good health and who are very busy may be less inclined to stay on schedule with important health checks. Here are four health checks every woman should have.
Frequent spring allergy questions answered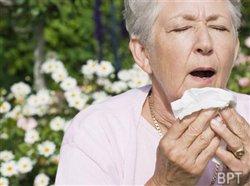 Spring is in the air - and that means pollen, mold spores and other airborne allergens are going to bring on sneezing and wheezing for an estimated 40 to 50 million Americans.
What parents need to know about concussions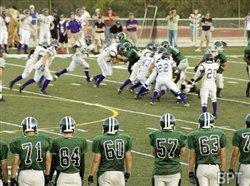 Parents of young athletes know that along with the many benefits of participating in sports, there comes a certain amount of injury risk. And while most would agree that the benefits of being active and involved in athletics outweigh those risks, it's important to make sure your child gets proper treatment if an injury occurs. As more evidence surfaces about long-term health challenges related to concussions, it's especially crucial that parents bring themselves up to speed on the proper procedures for caring for an athlete who experiences a concussion.
Tips for parents to protect kids from cyber bullying
Bullying has been present in schools since society started educating children in groups. In the old days, the bully's weapons of intimidation might have been simply stealing another child's lunch money, or shoving a victim down on the playground. Modern bullying is a high-tech type of antagonism - one that can reach a dangerous level. Here are some important tips for parents to protect kids from cyber bullying.
Pregnancy can be a beautiful thing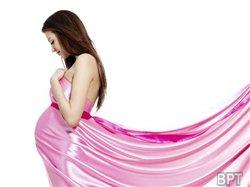 The big news that a baby is on the way is a time for celebration, excitement and planning. Many couples choose to keep this information quiet for the first couple of months, so they can celebrate the upcoming change in their life together. But sometimes, morning sickness for the mom-to-be can let the news out of the bag earlier than intended.
How to manage money when you're between jobs
Though the U.S. economy has been gradually improving, job changes - both involuntary and voluntary - remain a fact of American working life.
National Infant Immunization Week: a reminder of the importance of vaccination for children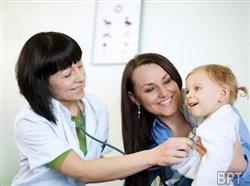 Immunizations have had an enormous impact in helping to improve the health of children in the United States, according the US Centers for Disease Control and Prevention (CDC). While vaccination has helped to reduce many childhood diseases, some of these diseases still exist and could reappear if vaccination coverage wanes.
Surprising ways hot tubs heat up relationships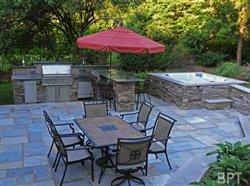 Recreating that spark or special connection with your spouse or significant other, free from the distractions of everyday life, isn't as difficult as you may think. The answer can actually be found in your own backyard.
Don't let spring cleaning weigh you down: Here's how to spring forward
Spring is the time to shed your winter layers, dust off the cobwebs, open the windows and embrace the beginning of a new season. Aside from spending more time outdoors, the sunshine and warm weather often energize us to do the things we put off during the cold winter months, such as cleaning and organizing.
When ordinary distraction is something more: diagnosing ADHD
What parent hasn't had to call a child's name more than once to get his attention? Or wondered how she can still be "bouncing off the walls" at the end of a long, tiring day. Moments of intense activity or occasional inattention are typical kid behavior, but for some children the problem is extreme and impairing. How can parents tell if their child's energy or distraction is ordinary or something more?
Relax while planning your wedding with these financial and budgeting tips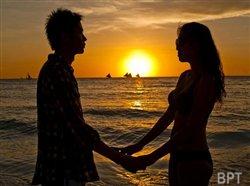 Planning and organizing a large and complex special event can quickly overwhelm a bride and groom-to-be, especially if the couple has no previous experience or training in large event organization. In addition to all the details of the invite list, the location for all activities for the big day and the special intimate details of wedding party gifts, getting to the big day without breaking the bank might seem impossible.
Boomers turning 65 face complex healthcare choices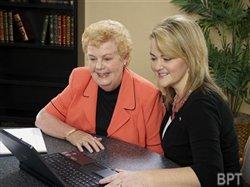 Every day, about 10,000 baby boomers turn 65 and become eligible for Medicare. Not everyone will sign up, but it's important to understand the importance of early choices when enrolling in Medicare for the first time.
How to turn your backyard into the best vacation destination
There's a reason why virtually every great hotel in a great location has a pool and hot tub: people love recreation and relaxation. When it comes to creating a resort-like vacation experience in your backyard, nothing fits the bill better than a swimming pool or hot tub.
How your unused airline miles can help a child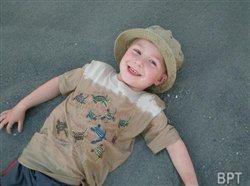 Helping a child in need may be easier than you think, by redirecting a common resource that often just goes to waste.
Stretching your summer entertaining dollars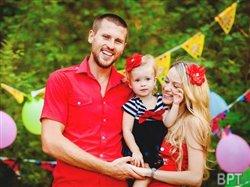 Warm weather is "special occasion" season. Whatever your event - a wedding, graduation party, family reunion or July 4th fete - summer celebrations have one important thing in common. Everyone wants to get the most bang for their buck. Here are timely tips to stretch your entertaining dollars this summer season.
Rise and shine: Tips for throwing the ultimate brunch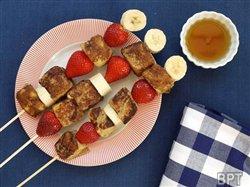 Nothing gets your day off to a better start than a tasty breakfast - but on most days, you're too rushed and stressed to enjoy it. Thankfully, on weekends and holidays, it's a whole different story. There's time to relax, enjoy the company of family and friends and prepare and serve that best-loved of all leisurely meals: brunch.
Why a normal Pap test may not mean you are cancer-free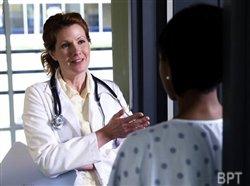 Many women know that getting a Pap test regularly from their health care provider is a good way to check for signs of cervical cancer, the second most common cancer in women worldwide. What they might not know is that a "normal" Pap result does not necessarily mean they are cancer-free.
Getting organized: Learn your style and find solutions that work for you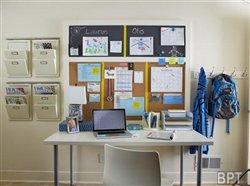 Resolving to reduce clutter and get better organized seems to be a lingering item on many people's "to-do" lists, yet for many of us, it can be difficult to get started. While organization is an essential tool for navigating our complex modern lives, many people struggle to find their personal style of organization and a system that works within their busy lives at home, at the office or on-the-go. Just as specific organizational needs vary from person to person, so too do organizational styles.
Experience an extraordinary life with diabetes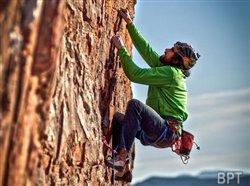 According to the Centers for Disease Control and Prevention (CDC), approximately one in 10 Americans is living with diabetes and one in three adults could have diabetes by 2050. While every case requires an individual treatment plan, with the right attitude and management, people living with diabetes have an opportunity to overcome the challenges they face.
Expecting dinner guests? Tips for managing different diets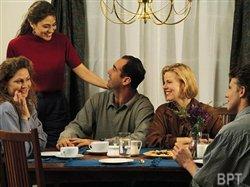 With food allergies and gluten intolerance on the rise, it takes more than seating flexibility and a vegetarian option to host a successful dinner party these days. Hosts today need to be able to accommodate a variety of dietary needs, from providing kosher foods to gluten and nut-free items.
Top 10 ways to clean like a pro for spring
Though it might not be the most exciting task, an annual deep clean means a great deal to the health of your home - and to those in it. Tackling the job like a professional can save you time and money, so follow these top pro tips to stop procrastinating and start cleaning.
Prevention, detection tips for the most common type of cancer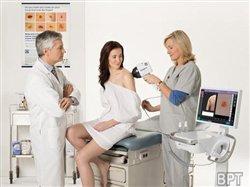 Melanoma, the most lethal form of skin cancer, has steadily increased over the past three decades - to the rate of one American dying an hour from it, according to the Skin Cancer Foundation. Detecting melanoma when it is most treatable is key to survival. Fortunately, you can take steps to reduce your risk of getting skin cancer, and improve your chances of catching it in its most curable stages.
Do's and don'ts of shopping for dads and grads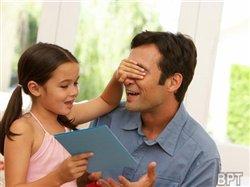 Father's Day and graduations are coming up, and that means you'll have to think of appropriate gifts for these heralded champions. You don't need to spend a fortune to make gift recipients happy, all you do need to do is put some thought into their presents. A few tips and tricks will help you pick out a gift the recipient is sure to love.
Programming your child's health - 5 nutrition tips for baby's future health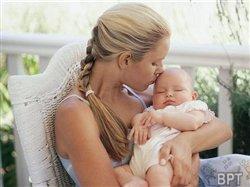 Studies show that what a woman eats just before and during pregnancy will impact the health of her child for the rest of his or her life. It's an area of research called fetal programming. Here are some nutritional tips for mothers to help support their children's future health.
Secrets to fear-free social media use
Many Americans love social media, but it scares them, too. While they are reconnecting with old high school classmates, viewing photos of a colleague's new baby and chatting with a friend about a new job, social media users are also worrying about having their identity stolen from a social media site. Social media users can better safeguard their identities with these tips.
Grow your tax refund with savings bonds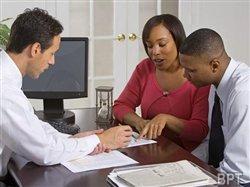 Expecting a tax refund this tax season? If so, you may be interested in a convenient savings option offered by the U.S. Department of the Treasury.
Look no further than your freezer for Dad's perfect gift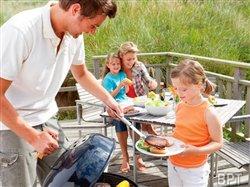 As children all over the country prepare to honor their dads for Father's Day or a special birthday, it might be time to say "no" to the soap and ties and give him what he really loves - a home- cooked meal.
How to recharge your resolutions
Many find that the new year is a time to wipe the slate clean. In fact, 45 percent of Americans made New Year's resolutions, according to the Journal of Clinical Psychology from the University of Scranton. But while it is easy to make resolutions, the hard part is actually following through with them.
Money and marriage: Tips to achieve financial happiness
Fights over finances are a commonly known cause of stress and divorce, and a new survey indicates that while the average couple fights over money five times a year, they discuss finances reasonably fewer than two times a month. Every couple knows there are some topics you just don't bring up - his mother's dreadful cooking, your uncle's bad manners. Money, however, should never be among those subjects you don't discuss - especially if you're planning your wedding.
Four fun, easy ways to spend more time on the water this summer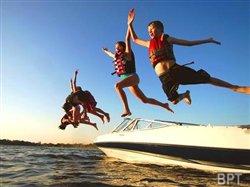 Whether it's the wind in your hair, the whine of a reel or the thrill of watersports, every summer the water invites us to jump in and have some fun. Many might be surprised to learn that boating is an accessible and active hobby close to home, making it easy to plan a day on the water.
Survey: More parents pursuing college degrees, talking to children about higher education
Enhanced earning potential and more career opportunities are two of the many benefits of earning an advanced degree. Now, many mothers and fathers in America have discovered another benefit of going back to school - it is a great parenting tool. Parents are considering higher education not only to help them get ahead in the workplace, but also as a way to set a positive example for their children.
Secrets of what's driving American travelers this season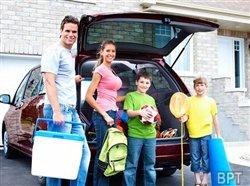 Now that spring has sprung, drivers will be hitting the road in earnest to enjoy the warmer weather. In fact, according to Hankook Tire's latest Quarterly Gauge Index, 56 percent of Americans are planning to take a road trip that involves driving 50 miles or more. On average, they estimate they will drive 1,025 miles. What is it about spring - besides the obvious pleasurable weather - that has so many people hitting the road?
Toddlers and tech: reasons to share your smartphone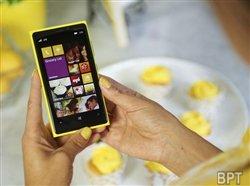 A lot of things change when you become a parent. The shows you watch, the restaurants you go to and the concept of sleep as you once knew it all evolve when your family structure transforms from a "me" to a "we." And increasingly, personal gadgets like smartphones are following the same trend.
Medicine cabinet makeover tips for people with high blood pressure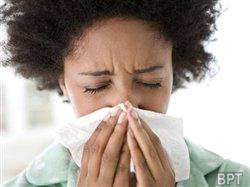 If you're among the 68 million Americans who have high blood pressure, you may feel that taking your medicine, getting plenty of exercise and eating a healthy diet means you're doing everything you can to manage your condition. But with cold season in full swing and many areas of the country recording record numbers of flu cases, it might be time for a medicine cabinet makeover as well.
Ask the Pharmacist: Poison prevention starts at home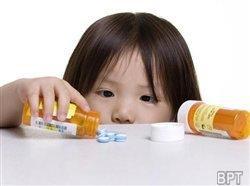 It's a serious problem with a simple solution. Nearly 1 million children under the age of 5 are exposed to potentially poisonous medicines and household chemicals, according to the Centers for Disease Control and Prevention. There is no better time than now to learn more about preventing accidental and unintentional poisonings.
Extend your car's longevity with these spring cleaning tips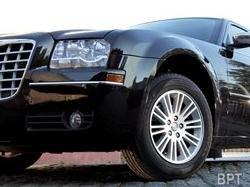 The open road lies in front of millions of drivers who are ready to lower the windows and feel the warm breeze, but nothing curbs the excitement of a spring drive more than car issues that could have been avoided by simple maintenance to combat the lasting effects of driving through winter.
Boarding your four-legged family member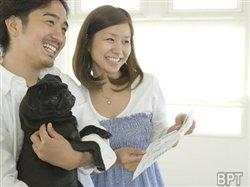 Whether traveling for business or fun, it's not always practical to take along a four-legged family member. Arranging care of a beloved pet for an extended absence can be daunting. Knowing what to look for in a kennel, and what to look out for, can help you choose wisely.
Play day: How time-pressed families can find more time for fun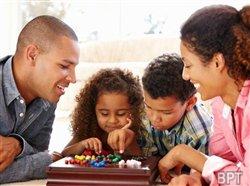 It waits for no one, flies by and can't be bottled, but it's the one thing everyone would like more of: time. In today's busy, hectic society it's harder for families to find time together for fun, yet spending quality time together is key to the emotional health of the family unit and of individual family members.
Knowing your health heritage: the familial link of diseases
Family members can have many things in common, including physical characteristics and personality traits. While some traits are obvious, like having red hair or blue eyes, some shared traits are not as obvious, such as the risk for developing a common medical condition, like high cholesterol, or a rare disease.
Father's Day gift ideas to make Dad feel like a king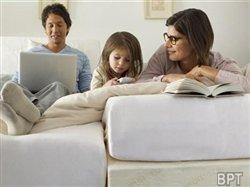 You need to come up with the perfect Father's Day gift this year. But combing through the vast array of items on his wish list can be a challenge. Here are some great ideas to make your selection easier - and make any dad feel like the king he truly is.
Impromptu party planning: How to create great gatherings in 30 minutes or less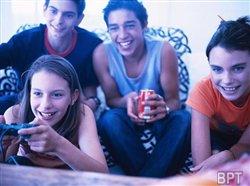 Parents have never been more crunched for time. Balancing work demands with parental duties is complex - 56 percent of working moms and 50 percent of working dads say they find it very or somewhat difficult to balance these responsibilities, according to a 2013 report about modern parenthood from the Pew Research Center. But just because you're time strapped doesn't mean you need to stress when it comes time to host after-school activities or weekend gatherings with friends and family. With a few key strategies, even impromptu parties are a snap to pull together.
Tips for new Mother's Day and Father's Day traditions
Families have many special traditions to celebrate Mother's Day and Father's Day. Starting new traditions is also common. If your family is looking for some new ways to enjoy Mother's Day or Father's Day this year, check out these tips and gift ideas that will help make your celebrations special.
Time-pressed in the kitchen? Rediscover pressure cooking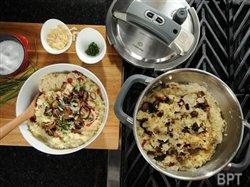 There's nothing like the smell of a home-cooked meal wafting through the kitchen for hours and hours - that is, if you have time to prepare such a meal. Since most of us don't have that sort of time on a daily basis, many time-pressed cooks are rediscovering pressure cooking: an age-old cooking method that makes mealtime fast and easy.
On the move? Use these packing tips and tricks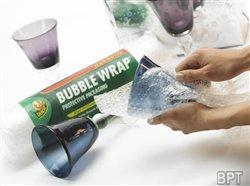 While relocation may never be completely carefree, there are ways to ease the anxiety. A well-thought-out approach to boxing up belongings can help simplify the moving process and bring you one step closer to making your new house a home.
Safety tips for seniors: reducing risk, increasing peace of mind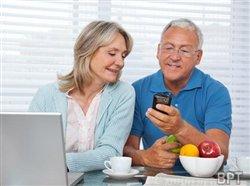 If you're just entering retirement, chances are you have many years of good health and independence ahead. But the normal aging process still brings limitations that we all need to prepare for - such as slower reaction times and declining vision - which can lead to accidents and injuries. Many accidents are preventable though, and you can take simple measures to enhance your safety as you age.
TV tip-overs a hazard for young children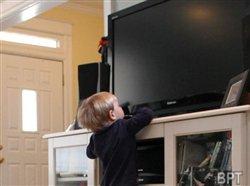 Many homes have new TVs decorating the living room, bedroom, den and even the kitchen. These TVs often feature the latest wide, flat screens, which give viewers great definition and clarity. But while they provide a beautiful viewing experience, flat screen TVs are top-heavy on a narrow base, and they can easily be pulled off an entertainment center or other piece of furniture.
Bridal trends transform grandma's china from vintage to vogue
New brides are transforming something old into something new. That's according to the latest bridal tabletop trends.
Traveling made simple: easy, convenient snacks to tag along on your next trip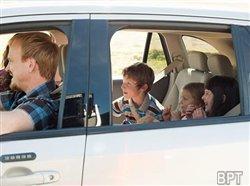 With family vacation time nearly here, it's tempting to give in to "fast" food options on the road. But faster options usually leave a lot to be desired as far as nutrition goes, especially for little ones. Try these creative ways to spice up your family's snack routine and help you enjoy delicious and nutritious snacks on the go.
Consumers, be aware: Know the facts when it comes to oil changes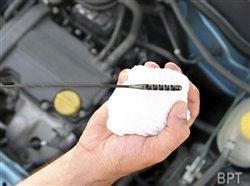 With more than 300 million vehicles on the road today, motor oil is the lifeblood of any engine and can help protect and prolong its life, whether you're driving a compact car, pickup truck or SUV. However, not just any motor oil will ensure the healthy life of an engine and, unfortunately, discounted deals for an oil change may not be such a deal after all.
Five questions to ask before you tie the knot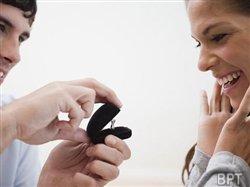 "I'm so lucky I'm marrying my best friend," is a phrase you often hear in wedding toasts. Now that you've found the person you want to spend the rest of your life with, make sure you protect each other by considering the bigger financial picture.
A strong financial education makes good 'cents'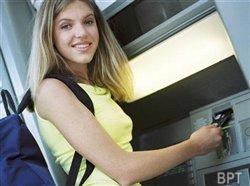 No matter your age or income, having financial literacy will always be essential to making smart money decisions.
Top three reasons to find your banking bliss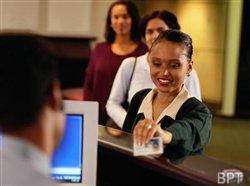 What would you do with an extra hour this week? Maybe you would sit down to watch your favorite TV program, jump back into that book you've been dying to finish, or pick up the phone to catch up with an old friend. Gaining an hour this week may be as simple as having a good relationship with your bank.
Five things to do before sending your child to camp wearing hearing aids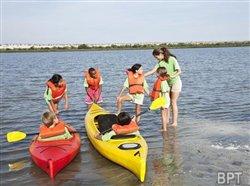 Summer is approaching and many parents will be sending their children off to camp. If your child wears hearing aids and is set to attend a summer camp for kids of all abilities, there are five things you can do to help your child get the most from his or her summer camp experience.
What every parent needs to know about keeping kids safe around medicine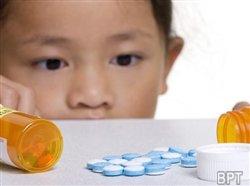 Every year more than 67,000 children are treated in an emergency room for accidental medicine poisoning. That's one child every eight minutes. Even more surprising is that in 86 percent of serious cases seen in emergency rooms, the child got into medicine belonging to an adult.
How to support your friend in a split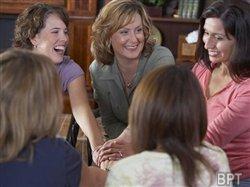 When a marriage ends in divorce, it's not just the couple who is involved. Friends and family members are also part of the process and often play many different parts. Support can make a critical difference to your friend, but unfortunately, doesn't come with how-to manual.
Reduce brain drain in your kids over summer
The second the school bell rings signaling that school's out for summer, it seems that children immediately forget everything they've studied over the past nine months. When they return to school in the fall, playing catch up takes time.
Financial considerations beyond the 'fiscal cliff'
With the agreement reached at the eleventh hour of 2012 to avert components of the so-called "fiscal cliff," nearly all taxpayers will be affected in some way. With that in mind, there are still many things you can do this year to prepare for potential additional tax changes and to take control of your financial situation.
Easy Asian recipes for everyday and entertaining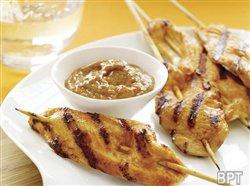 Preparing a meal that will please everyone at the table is something that every host strives for. The vibrant flavors of Asian food are surprisingly easy to create at home - particularly when you have the right ingredients - and so versatile that they can be dressed up or down to fit any occasion.
Protect yourself from summer's backyard pests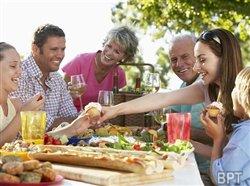 Warm weather is here for the next few months, and that means you'll be spending more time outdoors with family and friends - and more time with summer pests. Mosquitoes, fire ants, bees, wasps and yellow jackets are some of summer's worst bugs. And those pests can be more than a mere nuisance.
Need some summer birthday party game ideas? Look no further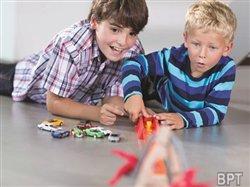 How to be your kids' fitness mentor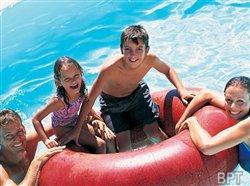 "Do as I say, not as I do," has never been an exemplary parenting style. As childhood obesity has more than doubled over the past 30 years, the need for an active lifestyle has never been greater. If parents make fitness a priority, chances are their kids will too.
Ease travel worries with three simple tips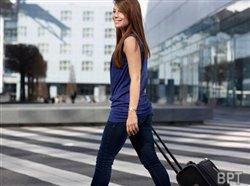 Traveling has its fair share of challenges, from never-ending lines to unexpected layovers and uncomfortable flights. Fortunately, by incorporating just a few expert tips, traveling can be less stressful whether you are jetting off for business or pleasure. Simplify travel with these easy tips.
Fun tips for fantastic family vacations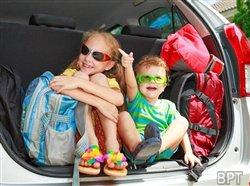 Family vacations are always a great time for family bonding and exploring new places. With some careful planning, the trip can be packed full of fun from the minute you lock the front door to the minute you arrive back home, exhausted and ready to share stories of your adventures with friends and family.