Lightening Deals
| | |
| --- | --- |
| Grab hot & steaming daily deals | |
The career paths that lead to everyday acts of heroism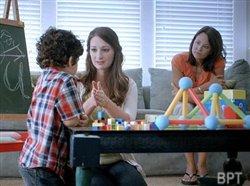 Often, we don't think about heroism until we see it in action - when disaster strikes and ordinary people exhibit extraordinary courage and compassion to help victims in their time of need. The truth is, however, that the best of human nature is on display every day in the lives of millions of Americans who work in public service jobs across the country. Sometimes all it takes to tap that inner hero is an opportunity - and the education - to serve others.
Nearly 1 in 10 Americans lives with a rare disease
Did you know that the same number of people die each year from idiopathic pulmonary fibrosis, or IPF, as breast cancer? And yet IPF, a rare and debilitating disease that causes permanent scarring of the lungs, is still relatively unknown.
Cycling to help stop diabetes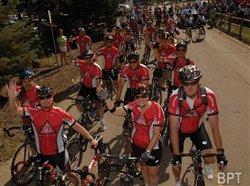 Tour de Cure is a fun way to get out with your family, friends or co-workers and has routes designed for all riders - from 5-mile family rides to 100-mile century rides. It is a ride, not a race, so participants are encouraged to go at their own pace.
How to support your friend in a split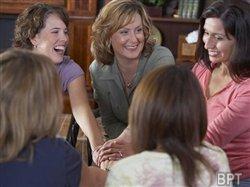 When a marriage ends in divorce, it's not just the couple who is involved. Friends and family members are also part of the process and often play many different parts. Support can make a critical difference to your friend, but unfortunately, doesn't come with how-to manual.
How your unused airline miles can help a child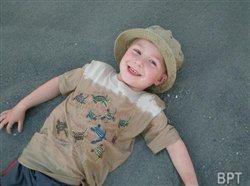 Helping a child in need may be easier than you think, by redirecting a common resource that often just goes to waste.
Rare diseases: Increasing awareness for better patient outcomes
Getting a diagnosis of any cancer can be frightening, but for those diagnosed with a rare cancer, the emotional toll can be much worse. For some of these patients, the journey to a correct diagnosis may take years, and once they receive an accurate diagnosis, it can be extremely difficult for these patients to find accurate information on their disease. One of the first things patients do is research everything they can about their illness, including connecting with someone who is also living with the disease, and learning their options for disease management and treatment.
Igniting the conversation about rare diseases
Each year, people across the world are invited to join together to raise awareness about rare diseases. Unlike more common conditions such as diabetes and breast cancer, many of these diseases, as well as the people affected by them, are not recognized by their own awareness initiatives throughout the year.
Five reasons Asian Americans should get tested for hepatitis B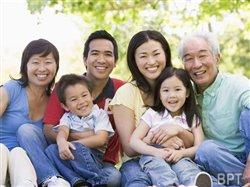 More than 1 million Americans have a lifelong, or chronic, infection of hepatitis B. This includes one out of every 12 Asian Americans. If you or your parents were born in Asia or the Pacific Islands, the Centers for Disease Control and Prevention (CDC) recommends that you get tested for hepatitis B.
Rare Disease Impact Report quantifies patient and caregiver challenges on journey to diagnosis and beyond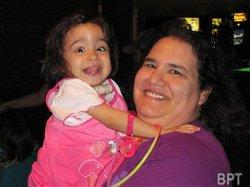 Getting a diagnosis is just the first of many challenges patients with rare diseases - and their caregivers - face.
Digging soon? Call 811 first for safety's sake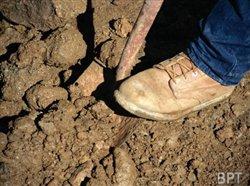 With winter forgotten and spring in the air, many homeowners are packing away their snow boots and rolling up their sleeves to get started on long-awaited home improvement projects. Across the country, homeowners and professionals alike will plan landscaping and home-improvement projects this season that require digging.
New initiative celebrates unsung heroes of severe allergy awareness
Individuals at risk for anaphylaxis - a severe, life-threatening allergic reaction - know the importance of having people around them who can help with allergen avoidance, such as bringing allergy-friendly food options to the company party or helping to shield from bees on the playground. Now, there is a new way to say "thank you" to the teacher, relative or co-worker who has made a difference in the life of an individual at risk for anaphylaxis. Sanofi US has launched a Severe Allergy Awareness Facebook page where individuals have a unique opportunity to create online awards via the "Celebrate Someone" app to recognize an unsung hero of allergy awareness.
Rare Disease Day 2013: Maintaining bone health in people with multiple myeloma
In honor of the sixth annual Rare Disease Day, celebrated on Feb. 28, it is important to drive awareness about some rare cancers that are many times undiagnosed until the cancer has already spread. One particular cancer, multiple myeloma, often goes undiagnosed until the disease has spread to the bone.
Technology can turn $25 into a family giving tradition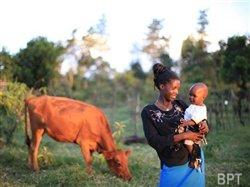 Technology has been connecting families for generations. The invention of the phone let us hear voices of loved ones far away, and the creation of the Internet helped us to see them. Today, those same technologies that we've used to bring our families closer together are helping us to connect with and support families who are worlds apart. In doing so, the very concept and experience of "gifting" and philanthropy is being transformed.