Lightening Deals
| | |
| --- | --- |
| Grab hot & steaming daily deals | |
Home chefs use new technology to cook with ease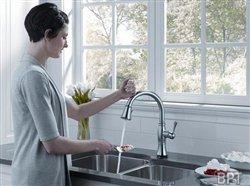 Home cooks are spending more time in their own kitchens and less time dining out. Fortunately, technology makes it easier than ever for home chefs to prep and cook meals at home and clean up conveniently and efficiently afterward.
Kitchen updates that won't break the bank
Take a look around your home and think about which spaces you use most. If the kitchen made the list, you're not alone. For most homeowners, the kitchen is the heart of their home, and all the time spent there likely causes a fair amount of wear and tear. If this sounds like your kitchen, it might be time for a remodel. Here are some great ideas for updating your space on a budget.
DIY tricks that make bathroom renovations easy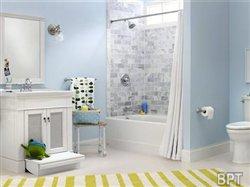 When it comes to home improvement, Americans have embraced doing it themselves - in a big way. Among homeowners who plan to make improvements, 64 percent say they will do it themselves, according to American Express' Consumer Spending and Saving Report. Yet one area of home improvement continues to give even adventurous and confident DIYers pause - bathroom renovation.
Fast and fabulous fixes to banish a boring bath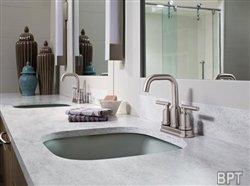 The best bathrooms are more than just functional areas - they're sanctuaries where you can escape, reset and recharge. And as one of the smallest and most-used rooms in the home, that's likely why they've become the most popular remodeling project (78 percent), according to the National Association of Home Builders.
Bathroom upgrades that boost livability for anyone aging in place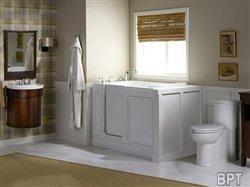 Staying safely in their own home as they grow older is a major concern for many Americans. If you plan to live independently at home for as long as possible, making a few simple changes in the bathroom can help you do so more comfortably and safely. Here are a handful of cost-effective changes that can help facilitate aging in place.
Today's dream home utilizes modern technology for increased functionality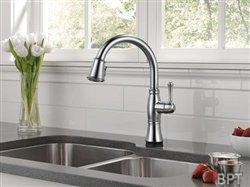 The number of improving housing markets expanded for a sixth consecutive month in January 2013 according to the National Association of Home Builders/First American. With this positive sign, it's an interesting time for homeowners to consider investing in high-tech home upgrades that not only increase their home's value and simplify everyday tasks, but also create a dream home ambience for the entire family to enjoy.
A small investment returns a safer and healthier home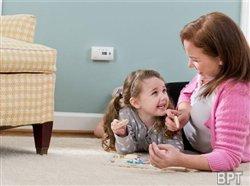 Warm weather is here, which means many homeowners are beginning new DIY projects. Have you included home safety on your list? Almost every home in the U.S. has a smoke alarm, but most do not have enough. Fire experts recommend installing alarms on every floor and inside and outside of every sleeping area. A recent survey by Kelton Research found less than a quarter of homeowners have applied this rule. A fire can double in size every 30 seconds. The sooner you hear a smoke alarm, the more time you have to escape.
Three tips to save time spring cleaning
It's that time of year - throw the windows open and refresh your house with a good, deep clean. Americans spend nearly 70 hours cleaning their homes each year, according to a recent report from the U.S. Bureau of Labor Statistics. Get your time back with three easy tips to make the process fast and stress-free.
Shrug off that winter chill with smart home improvement projects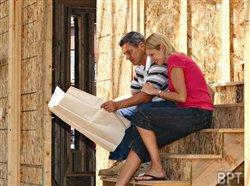 Spring is drawing nearer and, for homeowners, now is the time to shrug off the winter chill and think about home improvement plans. Building industry experts say that it's an ideal time to carefully consider and prioritize your plans - both cosmetic and structural.
Take control and mitigate mold growth in your home
Damp, dark areas of the home, such as an unfinished basement, can often be trouble spots for homeowners hoping to increase their living space. Left unfinished, these areas of the home can potentially suffer significant damage, be prone to flooding or develop mold. When it comes to home improvement, homeowners are wise to consider the affects of moisture and mold buildup and how they can be combated.
Tips for optimizing small spaces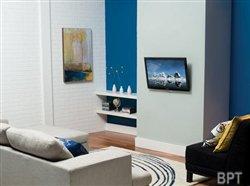 Being short on space doesn't mean you have to be short on style or efficiency. Even older small spaces can get an open, useful feel with the right design and decorating tactics. Here are a few ways you can optimize your small space.
Upcycling: Breathe new life into decor with a dash of DIY inspiration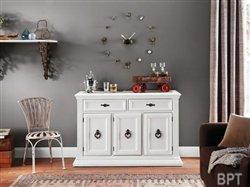 If you've ever looked around your house and gotten the urge to purge, you might consider pausing and first thinking about how you could transform that old, damaged piece of furniture or outdated light fixture into a fresh-faced showpiece for your home.
Eight easy ways to organize - and maximize - a small bath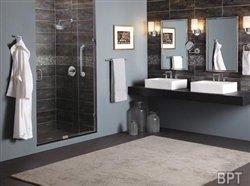 The bath serves a variety of uses, from a functional room to a serene sanctuary, a storage facility to a salon. And, whether you enjoy it yourself or share with the family, every bathroom is in need of one major thing - organization. To help keep your bath feeling more serene and less insane, follow these eight ideas to help improve your organization, maximize space and even add a bit of style.
Moving or improving? Tips for a flawless painting project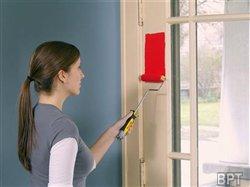 Did you know spring is the best time to sell your home? And now that the housing market is bouncing back, there's never been a better time to do it. But even if you're planning to stay put for the long haul, chances are there are some much-needed touch-ups you could be doing to keep your home in tip-top shape. And you don't have to break your back, or the bank, to do it. In fact, adding a new coat of paint is a quick, affordable, and possibly the most impactful, way to get your project done.
High-design, high-tech ideas for making your home more luxurious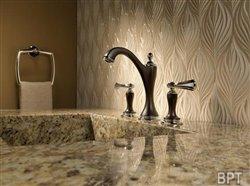 With so many demands on our time these days, it's easy to relegate adding luxurious elements to the home as something better suited for another day. Yet, with concerted effort and a few purposefully chosen items, it is easier than ever to create a home environment that pampers you each and every day.
No need to buy new - a simple update will do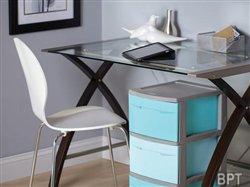 If you're like most homeowners, you have several furniture and decor pieces around the house that have seen better days. And while the natural response is to throw away outdated items and buy something new, even lackluster home objects deserve a second chance. You can easily transform your trash into treasure with a little creativity and some elbow grease.
Five tips for kitchen redos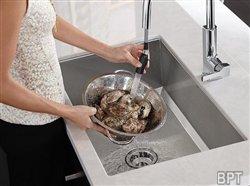 Feel the need to renovate? If so, you're not alone. Fifty-three percent of homeowners believe that now is a good time to remodel, according to a recent survey by Houzz.com. When deciding on where the makeover begins, look no farther than the kitchen. Kitchens are a major selling point for homebuyers, so a kitchen remodel is good for the home-selling price. Even if you have no plans to move, the kitchen gets more traffic than any other area of a home and serves as the family hub, so it deserves the attention. To ensure a successful project, keep in mind these kitchen-remodeling tips.
Wall-mounted sliding door 'reflects' a genius design solution
Like many couples who share a bathroom, one Arizona couple was frustrated by the space that was compromised by a swinging bathroom door. The open door swung into the bathroom vanity and took up too much space in a very traditional bathroom.
Practice water conservation at home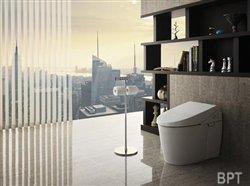 Home is the place a person can always escape for some rest and relaxation. This year, upgrade your home to be a place that also helps you conserve water and be a better environmental steward.
Simple tips to save water, money and the environment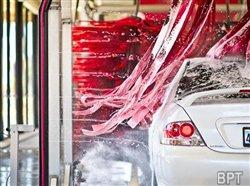 There are a number of ways to save water and they all start with you. According to the Environmental Protection Agency (EPA), the average American uses about 50 gallons of water per day at home. That means a family of four uses approximately 6,000 gallons a month.
Creating the perfect sleep environment this spring
Everyone, including moms and doctors, can agree that a good night of sleep is necessary for good health, high energy, and an individual's overall well-being. Not getting enough good sleep - or rapid eye movement sleep - can affect the mind and body's ability to react appropriately to outside factors, the National Sleep Foundation reports.
Couples who design together, stay together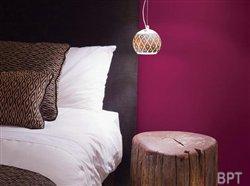 Opposites attract, and for couples who live together, compromising on personal style and design choices can be a difficult bridge to cross. Someone who wants a modern, contemporary vibe might not like the decor choice of someone who prefers a more traditional or rustic feel. What most people don't realize, however, is that blending two opposing tastes can actually be more visually appealing than sticking with just one design style. And, more importantly, it can be done quickly and affordably.
Five home improvements for the love of spring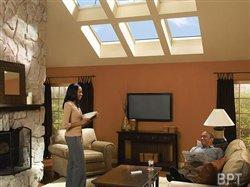 The best home improvements deliver all those smart qualities and speak to your heart at the same time. With spring home improvement season approaching, here are five home improvements that you can do for the love of spring - and the love of your biggest investment.