Lightening Deals
| | |
| --- | --- |
| Grab hot & steaming daily deals | |
How to take advantage of home improvement tax rebates before time runs out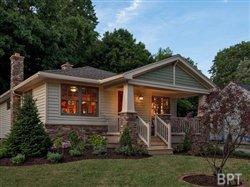 The tax credit included in the American Taxpayer Relief Act of 2012 is the first home improvement incentive since 2011, making this remodeling season an opportune time to upgrade your home's energy efficiency and curb appeal before time runs out on Dec. 31, 2013.
How to do your federal taxes for free
Going to college; getting your first job; moving into your own place. To these rites of passage, add one more: doing your own taxes. And, it doesn't have to be scary. There is actually a simple way to do your taxes that can help you save money and time.
Tips for small-business owners making banking choices
From figuring out where to open up a new shop so that it gets great foot traffic to choosing the right employees, all a small business owner's decisions are important for the health of their business.
How to be the buyer every seller wants to deal with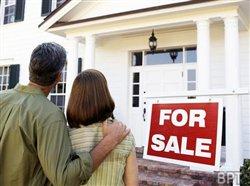 If you're shopping for a home this spring and summer, chances are you'll face increased competition from other buyers. So how do you ensure you not only land the home of your dreams, but get the best possible price from the seller and the best possible mortgage deal from your lender? By becoming the buyer every homeowner wants to sell to - a financially stable, credit-worthy, pre-approved purchaser.
Financial considerations beyond the 'fiscal cliff'
With the agreement reached at the eleventh hour of 2012 to avert components of the so-called "fiscal cliff," nearly all taxpayers will be affected in some way. With that in mind, there are still many things you can do this year to prepare for potential additional tax changes and to take control of your financial situation.
Financial planning insights for the LGBT community
Over the last decade, many companies have paid increasing attention to the buying power and consumer habits of the Lesbian, Gay, Bisexual and Transgender (LGBT) market. But until recently, little attention has been focused on the financial experience of LGBT individuals.
Solid retirement planning a must for Generations X and Y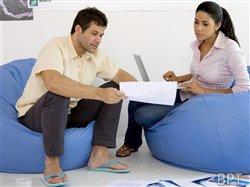 When it comes to making plans for retirement years, today's younger workers are struggling to make heads or tails of all the resources and products available to them through work and personal investments. Such lack of financial acumen is a challenge for young adults who face a challenging job market as many continue to struggle paying back student loans and establishing both short and long term savings while balancing the needs of their growing families.
Save time and money with easy DIY auto maintenance tips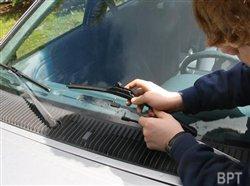 Vehicles are a big investment for families - usually the second highest valued item in a household after the home itself. While the purchase price for cars, trucks and SUVs keeps going up, the cost of maintenance is holding steady or even dropping for most vehicles. Better materials, sophisticated computers and other advances increase reliability and allow less frequent oil changes, tune-ups and other service.
Don't let these myths rain on your retirement party
Do you dream of the day you can retire, but aren't sure how to get there? You're not alone. Many people find it easier to avoid reality when it comes to planning for retirement. Here's a look at five common myths that could derail your expectations for income when you retire.
Take advantage of tax credits to stretch home improvement dollars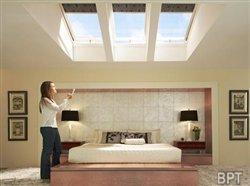 What better way to get money back than to save on your taxes? A host of energy-efficient home improvements are eligible for federal tax breaks. If you're planning summer home improvements, here are some facts about energy efficient upgrades and available tax credits.
Stretching your summer entertaining dollars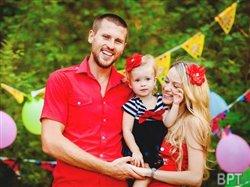 Warm weather is "special occasion" season. Whatever your event - a wedding, graduation party, family reunion or July 4th fete - summer celebrations have one important thing in common. Everyone wants to get the most bang for their buck. Here are timely tips to stretch your entertaining dollars this summer season.
Five questions to ask before you tie the knot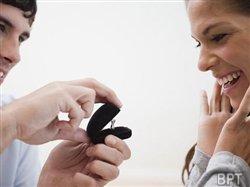 "I'm so lucky I'm marrying my best friend," is a phrase you often hear in wedding toasts. Now that you've found the person you want to spend the rest of your life with, make sure you protect each other by considering the bigger financial picture.
Don't duplicate the stress: think taxes year-round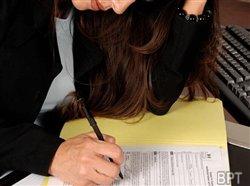 Now that the April 15 tax filing deadline has passed, so too has the stress associated with filing taxes for most people. This year, resolve to think about taxes early and often so you don't get caught in a last-minute panic. Here are some important tips to consider.
Dogged by pricey pet care? Cost-cutting tips for pet owners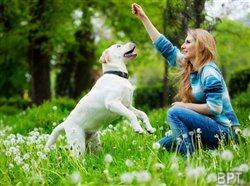 These days, everyone is searching for ways to save money and stretch budgets. Consumer experts advise people to sniff out deeper discounts, saving opportunities and additional ways to cut costs. For pet owners, it can feel challenging to cut costs without compromising on care.
Budgeting 101: How new graduates can conquer entry-level income challenges
Spring is the perfect time for young Americans to take a look at their budgets and become financially fit. Not only is April Financial Literacy Month, complete with non-profit organizations around the country offering free seminars and online resources, but millions of high school and college students are also preparing for graduation and the next phase of their lives.
Spring window checklist: 5 questions to ask your contractor before replacing windows
With spring quickly approaching, it's a good time to begin thinking of home improvement projects that will look great, but also save energy. Window replacement is one project that will help increase the energy efficiency of your home and improve curb appeal.
Technology can turn $25 into a family giving tradition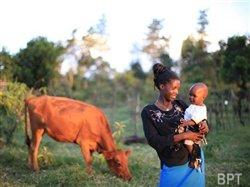 Technology has been connecting families for generations. The invention of the phone let us hear voices of loved ones far away, and the creation of the Internet helped us to see them. Today, those same technologies that we've used to bring our families closer together are helping us to connect with and support families who are worlds apart. In doing so, the very concept and experience of "gifting" and philanthropy is being transformed.
A strong financial education makes good 'cents'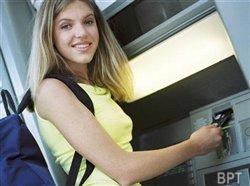 No matter your age or income, having financial literacy will always be essential to making smart money decisions.
Small steps keep financial resolutions within reach
Keeping resolutions is the hardest part of making them. If you're like many, 2013 may be the year of getting your financial house in order. For some, that may mean getting out from credit card debt or paying off a student loan; for others, it may mean setting aside more for emergency savings or for retirement.
Tips for avoiding costly errors on your tax return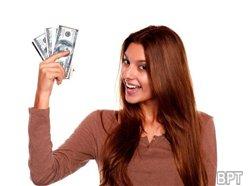 Making mistakes is one of Americans' biggest fears at tax time. A single error can delay the processing of your return or even cause it to be rejected by the IRS. If that happens and you're entitled to a refund, get ready to wait. If you're doing your own taxes for the first time this year or aren't able to import last year's return, be especially careful to avoid these common errors.
Tips for taking the worries out of finding an investment advisor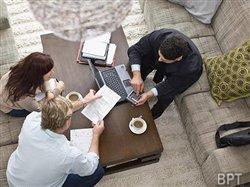 When it comes to financial advice, who do you trust? With so many financial professionals to choose from, how do you evaluate who will best be able to guide you? It can be difficult to know who to turn to, and how to gauge the trustworthiness of potential advisors.
Consumers, be aware: Know the facts when it comes to oil changes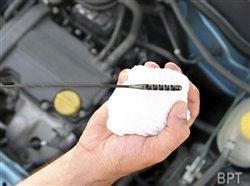 With more than 300 million vehicles on the road today, motor oil is the lifeblood of any engine and can help protect and prolong its life, whether you're driving a compact car, pickup truck or SUV. However, not just any motor oil will ensure the healthy life of an engine and, unfortunately, discounted deals for an oil change may not be such a deal after all.
A bright idea: Tips to save money, energy with LED light bulbs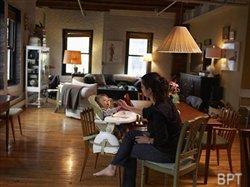 With the U.S. incandescent phaseout wrapping up in January 2014, there are a lot of confusing messages in the lighting aisle using unfamiliar words like "lumens" and "kelvins." The solution is simple, instead of getting lost in the maze of bulb options, go for the one that will make your life easier and save you money.
Save a bundle by bundling insurance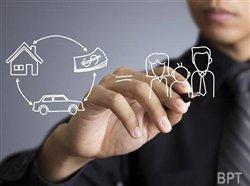 Bundling insurance products with one company - and scoring cheaper premiums as a reward - isn't a new concept. But, according to a recent study by J.D. Power and Associates, not only is bundling still popular among consumers, it also results in higher customer satisfaction.
Protect your information during the tax-season identity theft boom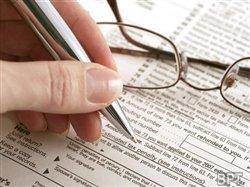 Tax season can be stressful, and each year people scramble to send in their tax returns, right down to the deadline. But for those who do a little preparation and avoid procrastinating, it can be significantly less tense. However, whether you're a last-minute rusher or an ahead-of-the-game planner, you need to take steps to protect your identity during tax time, or you could be facing the greatest stress of all.
Celebrate the grads in your life with financial gifts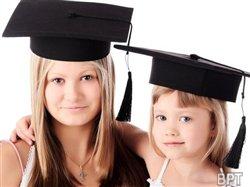 Do you have a child in your life who will be graduating this spring? Whether it's from kindergarten or college, graduation marks the completion of one chapter in a young person's life and the start of a new adventure. Honor your grad's achievement by helping him or her save for the future with a digital U.S. Savings Bond.
Spring car shopping? Take care of financing first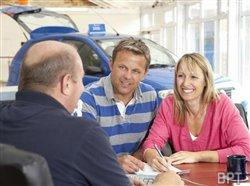 Auto shows dotting the country paired with rising temperatures leave many people longing for a new car or truck. But purchasing a new vehicle is a complex process - one that doesn't start with finding the right car, but with making sure your finances are in order. It's important to plan ahead so there are no surprises during the loan application process that leave you stranded without options.
How to recharge your resolutions
Many find that the new year is a time to wipe the slate clean. In fact, 45 percent of Americans made New Year's resolutions, according to the Journal of Clinical Psychology from the University of Scranton. But while it is easy to make resolutions, the hard part is actually following through with them.
It's all in the details - how to accessorize your home exterior
When considering exterior home improvements during spring and summer, many homeowners go for updates such as the replacement of siding or windows. These projects can make the home look great while boosting energy efficiency, but no matter how much homeowners invest in siding or windows, it will only look as good as the trim used to complete the job.
Naval ROTC pays for college and guarantees a career following graduation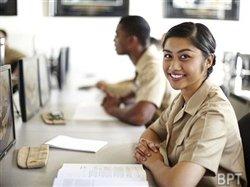 College students interested in the Navy can focus on their academic careers while eliminating much of the financial burden of paying for school. With more than 160 colleges and universities across the United States offering Naval Reserve Officers Training Corps (NROTC) programs, students have many opportunities to finish a degree without going into overwhelming debt and have a career as a Navy Officer ready and waiting upon graduation.
Boomers: Your credit profiles matter more now than ever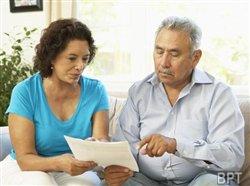 Maintaining a good credit profile is important at all stages of life, even for baby boomers who may have paid off their mortgages and don't anticipate the need for more big-ticket loans. But it's important to remember credit scores are used for more than just borrowing money, and you never know when an opportunity or emergency might pop up where credit is needed.
Deductions that could dramatically cut your tax bill
For all the talk about taxes during the "fiscal cliff" debate at the end of 2012, many people are still left wondering what it means to them as the April 15 filing date approaches. Here are 10 ways you can cut your tax bill and maximize your return.
Get organized to help grow your business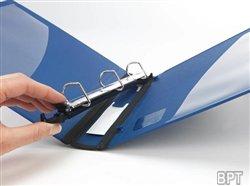 Small businesses are always trying to find ways to get organized so employees can work more efficiently and save money in the process. With tax time just around the corner and projects opening and closing on a daily basis, taking your business organization standards to a new and improved level might seem like a huge undertaking.
Relax while planning your wedding with these financial and budgeting tips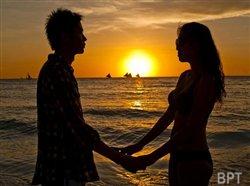 Planning and organizing a large and complex special event can quickly overwhelm a bride and groom-to-be, especially if the couple has no previous experience or training in large event organization. In addition to all the details of the invite list, the location for all activities for the big day and the special intimate details of wedding party gifts, getting to the big day without breaking the bank might seem impossible.
Money and marriage: Tips to achieve financial happiness
Fights over finances are a commonly known cause of stress and divorce, and a new survey indicates that while the average couple fights over money five times a year, they discuss finances reasonably fewer than two times a month. Every couple knows there are some topics you just don't bring up - his mother's dreadful cooking, your uncle's bad manners. Money, however, should never be among those subjects you don't discuss - especially if you're planning your wedding.
Soul-lifting home improvements that are good for your wallet, too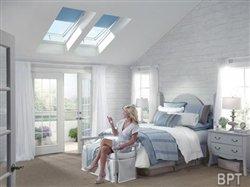 When it comes to deciding how to spend your renovation dollars, some home improvements can boost both your spirits and your home value. Here are some soul-lifting home improvements that also add value to your home.
Grow your tax refund with savings bonds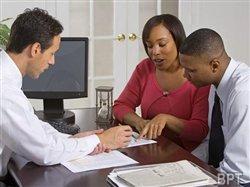 Expecting a tax refund this tax season? If so, you may be interested in a convenient savings option offered by the U.S. Department of the Treasury.
Insurance fraud: A $40 billion battle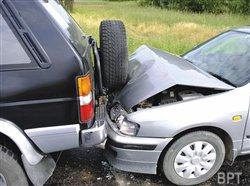 The last thing anyone wants is for his or her insurance rates to increase. Most policyholders would be surprised to know it's the last thing their insurance company wants to happen, too. That's why most major carriers have a department of investigators dedicated to stopping one of the primary causes of rate hikes: insurance fraud. In fact, fraudulent insurance claims are the second most costly white-collar crime in America - to the tune of $40 billion annually.
Protecting your paycheck - for today and tomorrow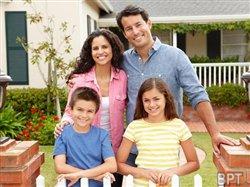 People insure their homes, their cars and even their vacations without giving it a second thought. But many do not think about insuring their most important asset - their income - from a disability caused by illness or injury. And it's not just income during working years that is at risk. A disability can also put a serious dent in your ability to enjoy retirement.
DIY for your IRA: What you should know about self-directing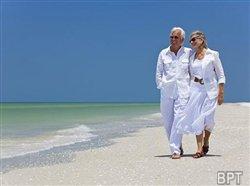 Ups and downs in the current market and recent corporate and banking scandals have prompted many people to seek ways to have more control over their retirement funds. Self-directed IRAs allow consumers to use their knowledge and expertise to invest in assets beyond stocks, bonds and mutual funds.
Is it time for a financial checkup?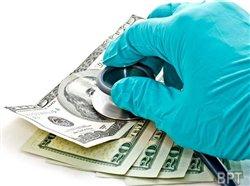 For most of us, checkups are a regular part of life. Dental visits, auto maintenance appointments and even glances in the bathroom mirror all help us catch potential problems and assure that all is - or will be - well. What's true of teeth, engines and grooming is also true of finances: regular checkups are recommended.
2013 tax season tips
It's tax season and, as always, there are many new rules that can create traps for the unwary. But with a few tips and tricks, you can help minimize your taxes and maximize your overall long-term financial position.
As housing market warms, keep these buying tips in mind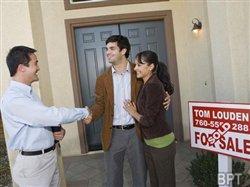 Home sales seem to be finally warming up after a five-year chill, as demand gradually builds among first-time homebuyers and existing homeowners seeking more room. Here are some tips about buying a home within the next six to nine months.
Hiring pros for spring cleaning tasks? What to look for and what it should cost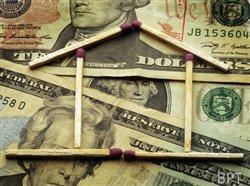 When you hire a professional to handle a cleaning task, how do you know what he or she should be doing for the money you pay? For that matter, how do you know how much you should expect to pay? Here are some common spring cleaning and maintenance tasks that you might hire a professional to do - and some guidance for what these jobs should entail and cost.
Tips on how to use Craigslist safely and responsibly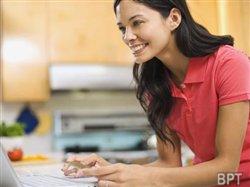 Need a bike to start getting into shape? Looking for a new job? Interested in renting a condo for that long-desired trip? Every day, millions of Americans turn to Craigslist.org to buy and sell items, find jobs, meet other people or find a vacation property to rent. More than 60 million people use the website and view an estimated 100 million ads per month in the U.S. alone, according to the company.
Select the right insurance for your home-based business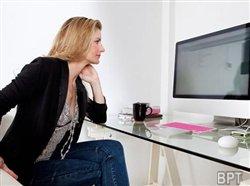 Home-based businesses are booming. About 36.6 million businesses operate from U.S. households, according to the Home Based Business Institute. And the Small Business Administration notes that 53 percent of all small businesses located in the U.S. are home-based, with those numbers expected to grow substantially in the near future. But before you start planning your home-based bakery, personal training studio or computer repair venture, there's one important thing to think about: the right insurance to protect your at-home enterprise.
The 5 money habits that can help you find true wealth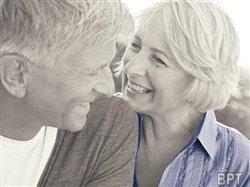 When did money get so complicated? From spending and charity to saving and investing, it's hard to know exactly what to do with your finances. Cut through the confusion and consider five smart ways you can use your money to your advantage today.
The key to being in-demand your entire career: Be a 'producer'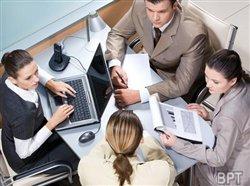 Despite the competitive employment outlook, certain individuals seem to remain employed no matter how dismal the job climate. These professionals are the first to receive offers when companies are in acquisition mode and are rarely laid off during lean times. Their seemingly "charmed" reality is far removed from the struggles experienced by the vast majority of their peers, and inevitably begs the question: What is the secret to their success? The answer is simple - they possess the skills that keep them in demand.
Secrets to fear-free social media use
Many Americans love social media, but it scares them, too. While they are reconnecting with old high school classmates, viewing photos of a colleague's new baby and chatting with a friend about a new job, social media users are also worrying about having their identity stolen from a social media site. Social media users can better safeguard their identities with these tips.
Tips for a bigger tax refund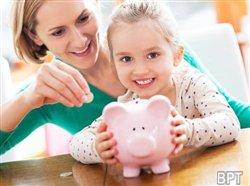 If you typically dread income tax time, remember this: Three out of four taxpayers receive a federal refund, and the average direct-deposited refund last year was $2,923. You have almost as many tax savings opportunities as last year, thanks to the fiscal cliff-averting tax changes passed in early January. In addition to extending the lower Bush-era income tax rates for nearly all taxpayers, the American Tax Relief Act made permanent or extended dozens of tax breaks.
How to manage money when you're between jobs
Though the U.S. economy has been gradually improving, job changes - both involuntary and voluntary - remain a fact of American working life.
Advice for choosing a financial advisor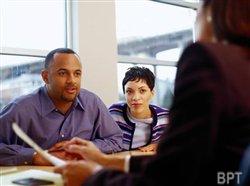 Saving for retirement is an essential task, but one that can be complex and demand a lot of attention. With the arrival of April - Financial Literacy Month - focusing on your existing saving strategies should be a priority. It's also an ideal time to talk to a financial professional who can help you shoulder the burden and explore other options to make your money work harder for your future.
Extend your car's longevity with these spring cleaning tips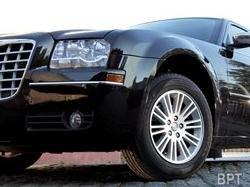 The open road lies in front of millions of drivers who are ready to lower the windows and feel the warm breeze, but nothing curbs the excitement of a spring drive more than car issues that could have been avoided by simple maintenance to combat the lasting effects of driving through winter.
Free birth control gives women more choice
Thanks to the Affordable Care Act (ACA) also known as "Obama Care," an estimated 47 million women are gaining access to all FDA-approved methods of birth control free of charge. This new law provides access to birth control methods that may have been too expensive for many women with private health insurance plans before the ACA provisions took effect last year. The result is that these women will now have more options to choose from as they decide what method works best for them.
Make your house look like a 'million dollar listing' for less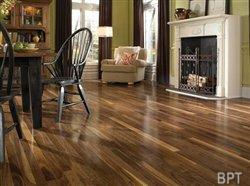 A new report reveals houses are selling faster and for more money, yet another indicator of a rebounding housing market. This will challenge sellers to sharpen their competitive edge as more homeowners, encouraged by promising indicators, put their house on the market. Josh Altman, one of the top 10 realtors in the country and star of Bravo's hit TV show "Million Dollar Listing: L.A.," shares three strategies for making houses more desirable to buyers.
Cut home entertainment costs without loss of shows
Families are always looking for ways to cut household costs. One area that provides a bit of budget-cutting flexibility is home entertainment costs.
Thirteen smart financial steps to take in 2013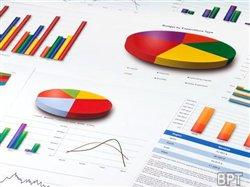 Many Americans dutifully make New Year's Resolutions, but unfortunately most get broken or forgotten before too long. So let's not call these "New Year's Financial Resolutions." Instead, here are 13 smart financial steps that you can take to help get and keep your finances on track in 2013.
Top three reasons to find your banking bliss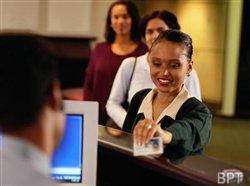 What would you do with an extra hour this week? Maybe you would sit down to watch your favorite TV program, jump back into that book you've been dying to finish, or pick up the phone to catch up with an old friend. Gaining an hour this week may be as simple as having a good relationship with your bank.
Class of 2013: The future careers of this year's high school graduates
High school seniors nationwide are preparing to graduate, receiving college acceptance letters and possibly enrolling in a college or university. The challenging economy has made many of these young adults acutely aware of the important role their degree can play when they face commencement once again, this time entering the job market.