Lightening Deals
| | |
| --- | --- |
| Grab hot & steaming daily deals | |
Making heads or tails of health care plan options
Health insurance is confusing - regardless of whether your employer provides your insurance, you qualify for Medicare or Medicaid, or if you are footing the bill yourself for private insurance.
Medicine cabinet makeover tips for people with high blood pressure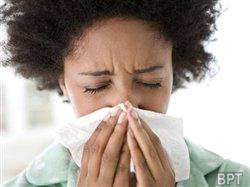 If you're among the 68 million Americans who have high blood pressure, you may feel that taking your medicine, getting plenty of exercise and eating a healthy diet means you're doing everything you can to manage your condition. But with cold season in full swing and many areas of the country recording record numbers of flu cases, it might be time for a medicine cabinet makeover as well.
Fitness tips to get ready for summer fun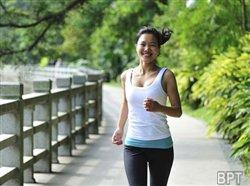 The sun is shining longer every day, telling you that it's time to get ready for vacations, activities with family and friends and of course, swimsuit season. To help you prepare, there are some simple fitness tips you can follow to look and feel good this summer season.
For chronic hepatitis C patients and their doctors, treatment discussions shouldn't wait
For the estimated 3.2 million Americans living with chronic hepatitis C, talking to a physician about treatment options for the disease now is an important first step. Untreated chronic hepatitis C may lead to serious health consequences, including cirrhosis - or permanent scarring of the liver - liver failure and liver cancer.
The right home tools for a healthier lifestyle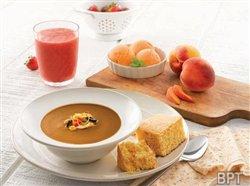 Even with the best intentions, many of us who resolve to live a healthier lifestyle in 2013 will fall back into old, familiar habits much sooner than we would like. To maintain motivation and create a routine that is both sustainable and effective, it's important to invest in the right tools for every room in your house.
Three home improvement tips to help you breathe easier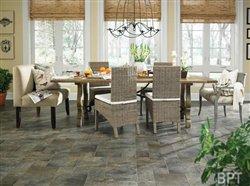 A survey by Angie's List revealed Americans spend more than $300 billion annually on remodeling projects. Yet these endeavors typically focus solely on a home's aesthetics while ignoring one important consideration: Is your home healthy?
Safer flying strategies for travelers with peanut allergies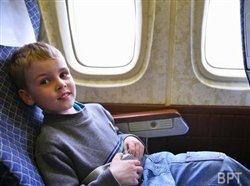 Coping with a peanut or tree nut allergy, however, doesn't mean you - or your peanut- or tree nut-allergic child - have to forego the convenience of air travel. You can take steps to minimize your risk of having an allergic reaction while flying.
Healthy foods and creative recipes provide vitamin D when sunshine is scarce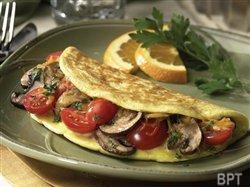 When days are short and sunshine is scarce, it's only natural to feel a little out of sorts. The sun is the body's chief source of vitamin D, and for many Americans, clouds and cold temperatures can lead to deficiencies. Fortunately, there are other sources that provide this important vitamin - some of which come in a deliciously edible form.
National Infant Immunization Week: a reminder of the importance of vaccination for children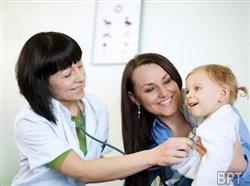 Immunizations have had an enormous impact in helping to improve the health of children in the United States, according the US Centers for Disease Control and Prevention (CDC). While vaccination has helped to reduce many childhood diseases, some of these diseases still exist and could reappear if vaccination coverage wanes.
Trouble falling back to sleep? How to beat middle of the night wakefulness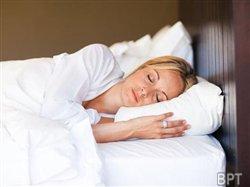 Have you been hitting the snooze button on your insomnia? Or wishing you could? Waking in the middle of the night is the No. 1 sleep problem in America, according to National Sleep Foundation annual polls. You may already know what to do to get to sleep, but if you tend to wake in the night and have difficulty returning to sleep, keep these tips in mind.
The truth about losing weight: Separating facts from fiction (and magic pills)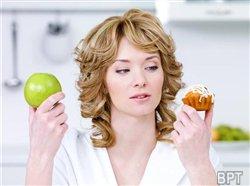 Losing weight can dramatically improve your emotional and physical health, but it's often a slow process. Millions of American adults use dietary supplements to lose weight, choosing a range of products that claim to decrease appetite, block fat absorption or increase metabolism. But with hundreds of products on the market, how do you determine which one to choose?
Creating the perfect sleep environment this spring
Everyone, including moms and doctors, can agree that a good night of sleep is necessary for good health, high energy, and an individual's overall well-being. Not getting enough good sleep - or rapid eye movement sleep - can affect the mind and body's ability to react appropriately to outside factors, the National Sleep Foundation reports.
Free birth control gives women more choice
Thanks to the Affordable Care Act (ACA) also known as "Obama Care," an estimated 47 million women are gaining access to all FDA-approved methods of birth control free of charge. This new law provides access to birth control methods that may have been too expensive for many women with private health insurance plans before the ACA provisions took effect last year. The result is that these women will now have more options to choose from as they decide what method works best for them.
You are unique - your nutrition should be too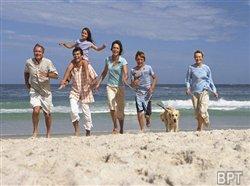 Remember when you were a child and the world was big - full of adventure and possibility? You ate your favorite cereal for breakfast, lunch and dinner and at the end of every day, your mom would make you take those little multi-flavored vitamins usually shaped like a popular cartoon character. You didn't necessarily understand why you had to take these, but you always did what your mom told you - because mother knows best.
Knowing your health heritage: the familial link of diseases
Family members can have many things in common, including physical characteristics and personality traits. While some traits are obvious, like having red hair or blue eyes, some shared traits are not as obvious, such as the risk for developing a common medical condition, like high cholesterol, or a rare disease.
Three tips to make your hospital stay safer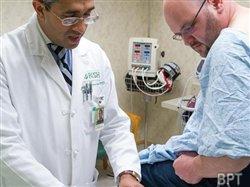 Each year, millions of Americans seek hospital care to treat a wide range of medical problems - from accidental injuries to chronic or life-threatening illnesses. While the majority of patients have positive outcomes, it is imperative to remember patient safety should be a top priority for everyone. You can take steps to make sure your hospital stay is as safe as possible.
Baby boomers and driving vision - maintaining safety and independence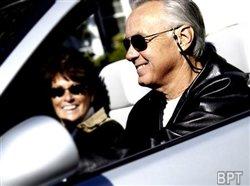 It is estimated that by 2030, nearly one in five adults will be 65 and older, and nearly double the 40 million today by 2050. This will lead to a significant increase in older adults driving vehicles for both necessity and pleasure. Unfortunately vision, cognitive skills and motor functions decline as we age. Here's what you need to know to keep your vision health in top shape, particularly while on the road driving.
Who has time for sick days? Tips to fight the cold, cough and flu this year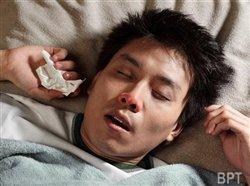 While health experts advise sick workers to stay home to avoid spreading germs, few of us can afford to take that many sick days off from work or home life. Fortunately, you can get by fighting cold and flu symptoms if you're not able to take sick days.
What is the 'Obamacare' Bronze Plan?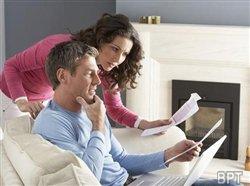 The open enrollment period begins for the new health plans created by the Affordable Care Act (a.k.a. Obamacare) on Oct. 1, yet most Americans couldn't name one of the new health plans let alone describe all the services they cover.
Graduate certificates help nurses advance their careers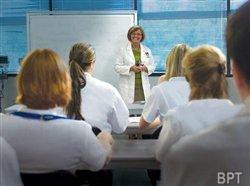 As the U.S. health care system continues to evolve, industry demand for more highly educated nurses is growing. Data from the American Association of Colleges of Nursing shows current and prospective nurses are responding to rising education requirements: enrollment in all types of programs at nursing schools across the country increased from 2010 to 2011.
How to be your kids' fitness mentor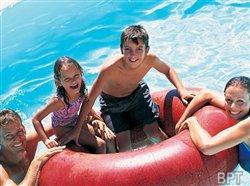 "Do as I say, not as I do," has never been an exemplary parenting style. As childhood obesity has more than doubled over the past 30 years, the need for an active lifestyle has never been greater. If parents make fitness a priority, chances are their kids will too.
Suppress the sneeze: Tips to help prep your home for allergy season
The season of sneezing has made its annual return and that can only mean one thing for homeowners: preventative cleaning measures. Especially true for allergy and asthma sufferers, there is no better time to get a head start on prepping your home against unwanted allergens than the early weeks of spring.
Get glowing with simple tips for summer skincare
Sunshine and fresh air make us fall in love with summer every year. It's a time to explore the outdoors and enjoy fashions like tank tops, flip-flops and sun dresses. How can you get beautiful summer-ready skin while keeping it protected from the sun's hot rays?
Bringing home baby: When to call the doctor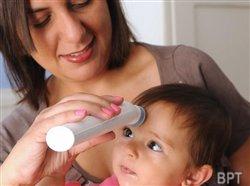 Most new parents are anxious when their infant has a fever, or is fussy, stuffy and simply not acting right. But how do you decide to call the pediatrician or to wait - especially in the middle of the night?
TV tip-overs a hazard for young children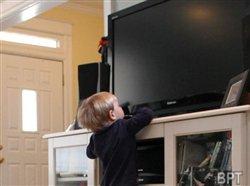 Many homes have new TVs decorating the living room, bedroom, den and even the kitchen. These TVs often feature the latest wide, flat screens, which give viewers great definition and clarity. But while they provide a beautiful viewing experience, flat screen TVs are top-heavy on a narrow base, and they can easily be pulled off an entertainment center or other piece of furniture.
Pregnancy can be a beautiful thing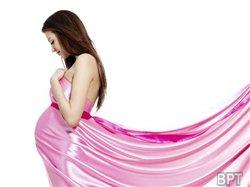 The big news that a baby is on the way is a time for celebration, excitement and planning. Many couples choose to keep this information quiet for the first couple of months, so they can celebrate the upcoming change in their life together. But sometimes, morning sickness for the mom-to-be can let the news out of the bag earlier than intended.
Scratching the right itch: Does your pet have seasonal allergies?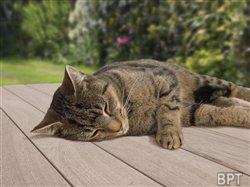 Humans may sneeze and sniffle when trees and flowers start to bud in the spring, but many pet owners wouldn't know if their pet was suffering from treatable allergy symptoms, which are likely to occur at the same time of year.
Stroke around the world: the shocking truth
If there's one thing people of different nationalities, cultures and backgrounds have in common, it's health. Many health threats on the minds of Americans are also issues for people in nations across the world. The silent killer known as stroke not only ends an American life every four minutes, it kills 6 million people around the globe every year.
Listen up: For better hearing, work with an audiologist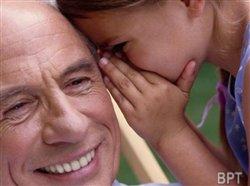 When it comes to startling health statistics, here are several you may not have heard: 36 million American have a hearing loss, yet only one out of every four people who could benefit from a hearing aid actually wears one. The first step for finding the right hearing aid is to see an audiologist.
Rare diseases: Increasing awareness for better patient outcomes
Getting a diagnosis of any cancer can be frightening, but for those diagnosed with a rare cancer, the emotional toll can be much worse. For some of these patients, the journey to a correct diagnosis may take years, and once they receive an accurate diagnosis, it can be extremely difficult for these patients to find accurate information on their disease. One of the first things patients do is research everything they can about their illness, including connecting with someone who is also living with the disease, and learning their options for disease management and treatment.
Simple steps to a healthier heart
For millions of Americans, the battle against heart disease and other cardiovascular conditions goes on year-round. The steps to achieve better heart health can be simple. Experts agree that heart disease can be both preventable and controllable with the appropriate lifestyle changes.
Expecting dinner guests? Tips for managing different diets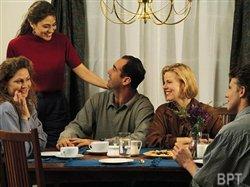 With food allergies and gluten intolerance on the rise, it takes more than seating flexibility and a vegetarian option to host a successful dinner party these days. Hosts today need to be able to accommodate a variety of dietary needs, from providing kosher foods to gluten and nut-free items.
Nursing home admissions avoided with simplified prescription packaging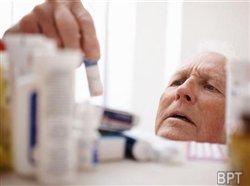 Numerous factors impact a senior's ability to live independently, such as health and memory problems, mobility issues, and care coordination concerns. Often overlooked is the fact that one quarter of all nursing home admissions are the result of poor medication adherence.
Diet rich in nutrients promotes a lifetime of healthy vision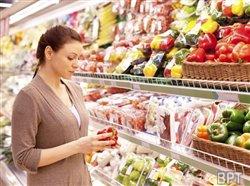 From dry eye to age-related eye diseases, research shows that nutrition plays a critical role in maintaining the health of our eyes. Caring for eyes includes looking carefully at what you eat.
Cleaning the right way to remove allergens
When you're done with spring cleaning, you may assume you've eliminated any allergy triggers that were lurking in your home. But the truth is, if you don't clean the right way, you might be making the problem worse. To maximize your cleaning efforts and reduce allergens, consider these simple tips.
A year-end report card on school cafeterias: Did they make the grade for improved nutrition?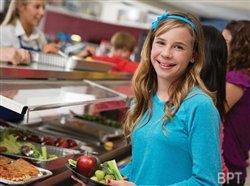 The 2012-2013 school year brought a new curriculum to school cafeterias across the United States. For most of the country's 17,000 school districts, it was an accelerated class, requiring the complete revision of school menus, from ingredients to food pairings to recipes, to meet the new USDA nutrition guidelines.
Experience an extraordinary life with diabetes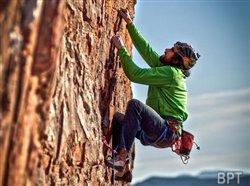 According to the Centers for Disease Control and Prevention (CDC), approximately one in 10 Americans is living with diabetes and one in three adults could have diabetes by 2050. While every case requires an individual treatment plan, with the right attitude and management, people living with diabetes have an opportunity to overcome the challenges they face.
Foot care tips to keep you moving while on vacation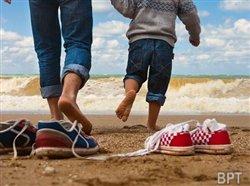 Decongestant, check. Sunscreen, check. Antacids, check. So you're going on vacation and your bag is well-stocked with remedies for every illness that could possibly derail your good time - from sunburn to an upset stomach. While you're taking steps to preserve your good health on vacation, don't overlook the body part that will carry you through all that fun: your feet.
Snacking on the go: perfectly portioned snacks made simple and stylish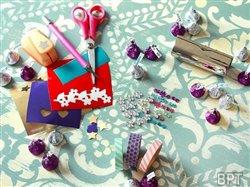 In today's busy world, snacking on the go is a fact of life. However, delicious and balanced snacks don't need to be boring; or become bruised and forgotten items at the bottom of your purse. Spice up your snack routine and savor perfectly portioned and portable snacks to help maintain a balanced diet.
Rare Disease Day 2013: Maintaining bone health in people with multiple myeloma
In honor of the sixth annual Rare Disease Day, celebrated on Feb. 28, it is important to drive awareness about some rare cancers that are many times undiagnosed until the cancer has already spread. One particular cancer, multiple myeloma, often goes undiagnosed until the disease has spread to the bone.
Organ donation: gift of a second chance at life
In 2012, there were more than 115,000 people in the U.S. awaiting an organ transplant - enough to overflow the country's largest football stadium. Each year, more than 28,000 Americans receive a donated organ, but sadly, more than 6,500 people die each year waiting for an organ. It is, however, a problem with a solution - one that depends a lot on education and selflessness. Are you registered as an organ donor? Here is what you need to know.
Go nuts and celebrate your health with a handful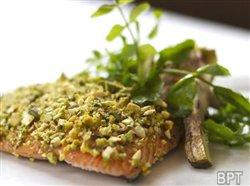 Good things really do come in small packages. And when it comes to your health, pistachios pack a powerful punch: They help you manage your weight, may help reduce blood pressure and a study published in the "International Journal of Impotence Research" shows they may even help with erectile function. Here are three big reasons why you should unshell and celebrate your health with a handful.
Living with chronic pain? Find the right help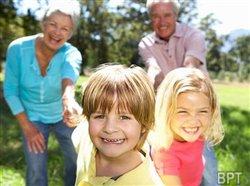 When a person is in pain, he or she will seek options to attempt to reduce the pain or make it go away entirely. For minor pains like headaches, muscle aches and small wounds, often over-the-counter drugs can help reduce the suffering. But people with chronic pain may have to search for other solutions. A pain physician, like an anesthesiologist, is a patient's best solution provider for treating chronic pain conditions.
Rare Disease Impact Report quantifies patient and caregiver challenges on journey to diagnosis and beyond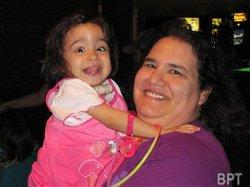 Getting a diagnosis is just the first of many challenges patients with rare diseases - and their caregivers - face.
The surprising ingredient that makes favorite recipes tastier and healthier
Modern or current may not be the word that comes to mind when you think of cottage cheese, but this dairy case classic is experiencing a resurgence that is taking it beyond the diet plate to a starring role in how consumers eat today.
Five things to do before sending your child to camp wearing hearing aids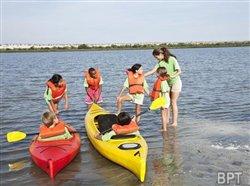 Summer is approaching and many parents will be sending their children off to camp. If your child wears hearing aids and is set to attend a summer camp for kids of all abilities, there are five things you can do to help your child get the most from his or her summer camp experience.
Reinvent dinner in minutes with common pantry staples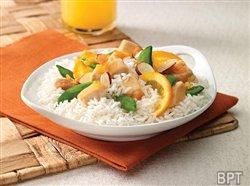 Busy families face the dinnertime challenge every day. Not only do they need to find a nutritious meal the entire family will enjoy, but they need to do so in a limited amount of time. With a few tricks, it's easy to get out of the dinner rut and score big with tasty, wholesome meals that use pantry staples in creative ways.
Facts matter when your health is at stake
Learning that you have a disease or medical condition can be overwhelming. You need to learn more about your condition. You may get advice from all directions. In the end, you want to understand your treatment options so that you can discuss your choices with your health care provider. But how do you know what information to trust?
Brooke Burke-Charvet takes on a challenge for allergy relief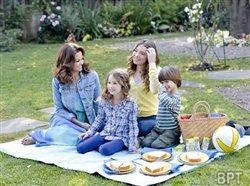 For many, spring's warmer weather is welcomed with spending more time outside. But for allergy sufferers, the season can mean facing symptoms that make them look and feel bad.
Nurses lead revolution toward improved health care delivery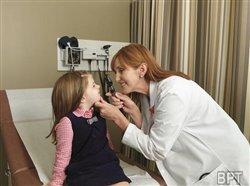 The health care industry has evolved since a series of sweeping legislative reforms began to take effect in 2010. New policies and regulations, millions of new patients and the introduction of advanced technology have added pressure to an already complex system. As this transformation continues, health care leaders are keeping an eye on how the system is functioning to ensure these changes fuel improved health care delivery.
What every parent needs to know about keeping kids safe around medicine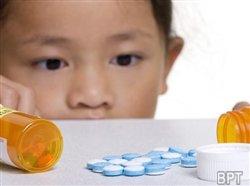 Every year more than 67,000 children are treated in an emergency room for accidental medicine poisoning. That's one child every eight minutes. Even more surprising is that in 86 percent of serious cases seen in emergency rooms, the child got into medicine belonging to an adult.
One of the most common skin conditions you've never heard of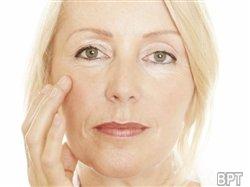 What affects an estimated 16 million Americans, more commonly occurs in women and tends to appear after age 30? If you didn't guess "rosacea," you're not alone - 78% of Americans don't know what this condition is despite the fact that it's very common. Rosacea appears on the skin as redness, unpredictable blushing, pimples, bumps and can even affect the eyes, causing itchiness and irritation. Unlike the more commonly known skin issue - acne, rosacea isn't caused by bacteria: inflammation is the culprit, and it can be exacerbated by internal factors such as stress, anger, embarrassment or by external triggers, including spicy foods, alcohol and hot beverages.
Expert fitness tips for a healthy, effective summer slim-down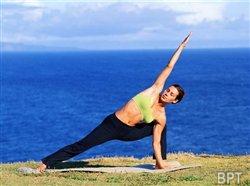 While children long for the lazy carefree days of summer, many adults view the season as a reason to be active and get healthy. Whether to look good for an upcoming beach vacation or simply to have the energy to enjoy the season to the fullest - setting health goals is a great first step. Sticking to those aspirations doesn't have to be difficult or stressful. Just follow a few expert tips and you'll look and feel great in no time.
Finding inspiration in basketball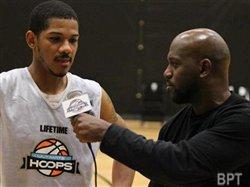 If you love March basketball, here's how to use the time and energy you spent on choosing a winning bracket to live your own hoop dreams.
Salty snacks reduce stress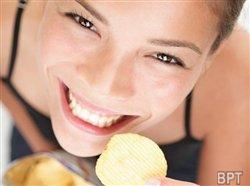 Stress affects everyone and can cause problems at work, home and with health. Researchers have found that stress is a leading cause of illness, affecting as much as 20 percent of the population. Economic factors, such as a recession, have also been shown to significantly increase population-wide stress levels.
Medical device innovations lead to extraordinary advances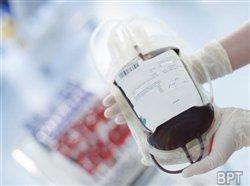 From custom prosthetics to minimally invasive surgery, innovations in medical devices are leading to some astonishing advances. One example: an artificial heart that uses plastic tubes instead of heart valves to move blood in and out of two plastic ventricles. It's a remarkable development - and it's just one of many in the works, often made possible by specialized plastics.
Helping the brain use alternative fuel may ease symptoms of Alzheimer's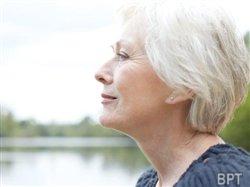 Whether a patient faces a simple health problem, such as a head cold, or one as complex as Alzheimer's disease, relieving the symptoms is often as important as resolving the issue itself. Yet for the more than 5 million Americans affected by Alzheimer's, treating the symptoms is even more vital.
Safety tips for seniors: reducing risk, increasing peace of mind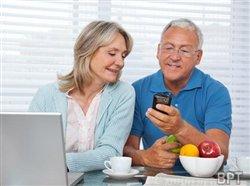 If you're just entering retirement, chances are you have many years of good health and independence ahead. But the normal aging process still brings limitations that we all need to prepare for - such as slower reaction times and declining vision - which can lead to accidents and injuries. Many accidents are preventable though, and you can take simple measures to enhance your safety as you age.
Five reasons Asian Americans should get tested for hepatitis B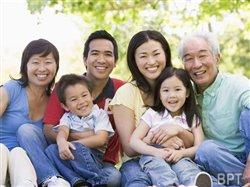 More than 1 million Americans have a lifelong, or chronic, infection of hepatitis B. This includes one out of every 12 Asian Americans. If you or your parents were born in Asia or the Pacific Islands, the Centers for Disease Control and Prevention (CDC) recommends that you get tested for hepatitis B.
Frequent spring allergy questions answered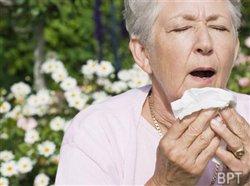 Spring is in the air - and that means pollen, mold spores and other airborne allergens are going to bring on sneezing and wheezing for an estimated 40 to 50 million Americans.
Zapping top myths about laser hair removal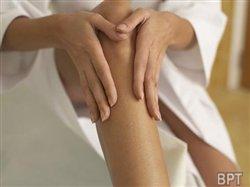 For people considering laser hair removal for the summer, there's good news - now is the perfect time to start. Easily hidden under typical cool weather clothing like bulky sweaters and leggings, skin is shielded from the sun and thus in perfect condition for hair removal. However, many men and women are on the fence when it comes to investing in long term hair removal due to several common misconceptions.
Improving family connections with better hearing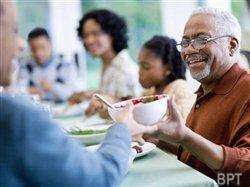 Does this sound familiar? You tell your spouse all about the aggravating thing that happened at work today. He or she seems to be nodding in agreement, until you ask what you should do about the situation. Your spouse's response? "Um - could you repeat that?"
Boomers and beyond: A 5-step action plan for keeping your heart healthy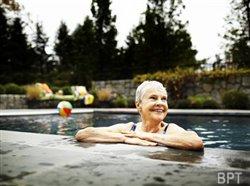 More baby boomers and older adults are taking a proactive approach to heart health. Living a heart-healthy lifestyle in your golden years and dealing with any type of diagnosis head-on is the smart way to keep your heart pumping strong for many years to come. Following these five easy steps can help you take control.
A 'not-so-rare' story in the journey of a rare disease diagnosis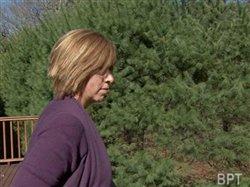 Cushing's disease is a rare but serious, debilitating endocrine disorder caused by the presence of a non-cancerous pituitary tumor in the brain which ultimately leads to excess cortisol in the body. Here's what you should know about Cushing's disease.
Flip-flop fans: Hard, cold facts about your favorite hot weather footwear
No matter how much you adore your flip-flops, they shouldn't be all-occasion footwear. Sometimes, they can lead to sore feet or even severe injury. The secret to safely enjoying flip-flops through summer is two-fold. First, find the right style, and second, know when to wear flip-flops and when to wear something else.
Diabetic nerve pain is different than a muscle ache or sprained ankle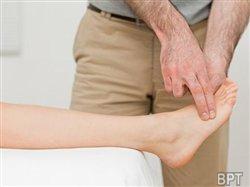 One of the most common complications of diabetes is diabetic peripheral neuropathy (DPN), a form of nerve damage. More than one in five people with diabetes experiences painful DPN, also known as diabetic nerve pain, as a direct result of this nerve damage. But despite its prevalence, there are many people who go untreated and do not realize the pain they are feeling is related to their diabetes.
Paula Deen encourages you to take a walk in her footsteps and start seeing diabetes in a new light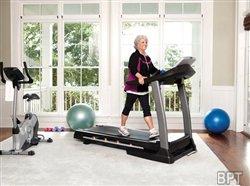 Paula Deen and her sons, Bobby and Jamie are helping adults find simple ways to manage everyday challenges associated with type 2 diabetes.
Programming your child's health - 5 nutrition tips for baby's future health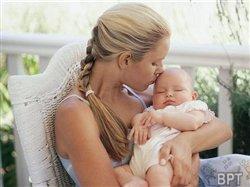 Studies show that what a woman eats just before and during pregnancy will impact the health of her child for the rest of his or her life. It's an area of research called fetal programming. Here are some nutritional tips for mothers to help support their children's future health.
Learn how to be healthy, active and live well with diabetes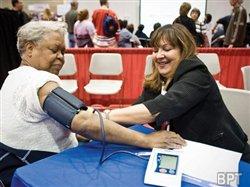 Whether you are at risk for, have been recently diagnosed with, or are living with diabetes, it is essential to make sure you have the information necessary to manage your disease.
Lou Gehrig's Disease stalks military veterans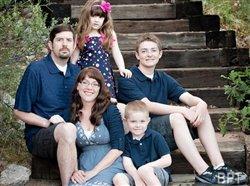 Many U.S. military veterans like retired Air Force Technical Sergeant David Masters of Omaha, Neb. have bravely fought for their country only to return home to wage another battle against Lou Gehrig's Disease. No one knows why, but veterans are twice as likely to develop this fatal disease clinically known as amyotrophic lateral sclerosis (ALS).
Survival tips for every Alzheimer's disease family caregiver
Every 68 seconds, someone in the United States develops Alzheimer's disease. Approximately 5.4 million Americans currently have the disease, and nearly 15 million others are providing care. Often the equivalent of a full-time job, 80 percent of at-home care for people with Alzheimer's or another form of dementia is provided by unpaid family caregivers.
Better romance to beat the seasonal blues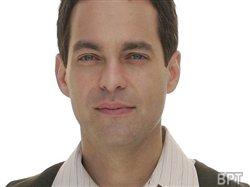 As spring struggles to break through in much of the country, many of us can't help being affected and feeling comfort food, sitcoms and even chocolate aren't enough to lift our mood. Relationship expert Ian Kerner, Ph.D, the author of five books on sex and relationships, including "Sex Recharge," shares how to beat the seasonal blues by getting back into bed.
Prevention, detection tips for the most common type of cancer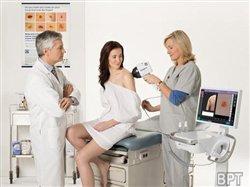 Melanoma, the most lethal form of skin cancer, has steadily increased over the past three decades - to the rate of one American dying an hour from it, according to the Skin Cancer Foundation. Detecting melanoma when it is most treatable is key to survival. Fortunately, you can take steps to reduce your risk of getting skin cancer, and improve your chances of catching it in its most curable stages.
Help your pet shed unhealthy weight
Are you killing your pet with kindness? We're not talking about the compassion that motivates us to vaccinate our pets, or keep them warm in cold weather. Kindness that can be harmful to pets comes in the form of an overabundance of food and treats. The all-too-common result is a pet that becomes overweight or even obese. If your pet needs to lose a pound or two, here are some helpful tips.
Laser spine surgery helps seniors find relief from lumbar spinal stenosis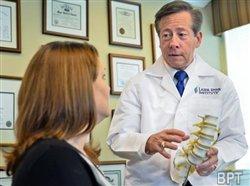 Do you have lower back pain or burning pain or numbness in your legs? Are these symptoms slightly relieved by leaning forward or sitting, but made worse by standing up straight or walking? You may have lumbar spinal stenosis (LSS).
Active resolutions: How to go from sore to more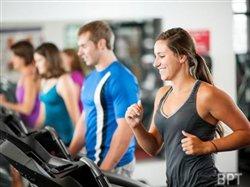 Every year, about two-thirds of Americans resolve to get fit or lose weight. Unfortunately, 73 percent give up within six weeks, according to a survey by Harris Interactive. While time and commitment are often to blame, many fitness experts suggest sore and fatigued muscles have a lot to do with why we lose steam in a new routine.
Iron matters for patients with chronic kidney disease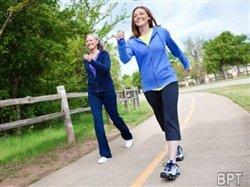 Chronic kidney disease (CKD) is a major health problem in the United States, impacting more than 25 million Americans, according to the National Kidney Foundation. Kidneys perform many important functions in the body, including regulating and controlling the production of red blood cells. When kidneys are not fully functioning, the production of red blood cells can decline and cause anemia in many CKD patients.
Preventing medication fraud and abuse starts at home
Prescription drug abuse has reached epidemic proportions across the United States. More than 6 million Americans abuse prescription drugs and much of the abuse begins at home, according to a national survey on drug use and health. In fact, more than 70 percent of those who illegally use prescription pain relievers obtained them through friends or family, including surreptitiously raiding the home medicine cabinet. However, a recent study revealed that only 19 percent of parents are concerned about the misuse of narcotic pain medicines in their own families, showing that many do not recognize the severity of the problem.
Simple ways to reduce excess sugar in your diet this summer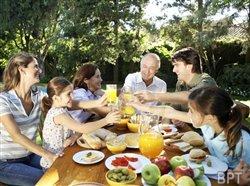 Warm weather offers many sweet delights, from trips to the beach and more free time, to seasonal foods and soirees with family and friends. Unfortunately, many of the foods we commonly associate with spring and summer are high in added sugars. Hidden sugar in summer foods can make it a challenge to regulate calories and stay on track with your health goals.
How to breathe easier in your own home this spring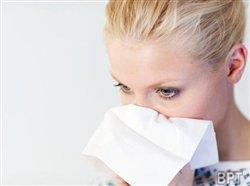 With spring on the horizon, airborne allergens and pollutants can cause much grief to homeowners who suffer from breathing problems such as asthma and seasonal allergies. With the potential for increased irritation, allergy sufferers typically seek long-term, consistent relief any way they can.
Health watch: Superbug infections putting more at risk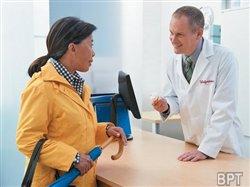 As new medical breakthroughs emerge, the role of antibiotics has also evolved and helped patients dealing with anything from ear infections to serious lung infections like pneumonia. However, antibiotics are not foolproof. Bacteria, when exposed to antibiotic drugs, can learn how to resist them. These resistant bacteria are known as superbugs, which are harder for antibiotics to kill. Here's what you need to know.
Winning weight loss tips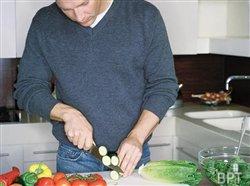 Winter can stretch for a very long time in many areas of the country, and with the extensive cold often comes the temptation to let weight loss goals fall by the wayside. Adopting these five strategies can improve your chances of winning at weight loss.
New technologies offering hope for those with tinnitus - or ringing in the ears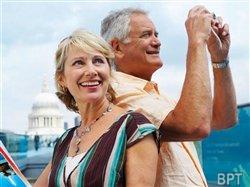 If you experience a constant ringing in your ears that's bothersome at best and debilitating at worst, you are far from alone. Tinnitus affects roughly one in five Americans and about 16 million people have serious tinnitus that requires medical attention. It's also the most common disability for military veterans, since it can be caused by extended exposure to loud noise.
To comfort a cold or flu, home remedies make a world of difference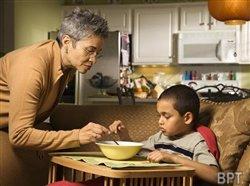 For generations, families have passed down home-spun remedies that can help loved ones feel that even during those sniffles and sneezes, they're cared for. Having a bowl of grandma's famous soup or your aunt's special healing concoction can help your body heal and set your mind at ease. Recently, a group of Latina mom bloggers shared their families' home remedies that bring comfort to loved ones.
Staying at the top of your game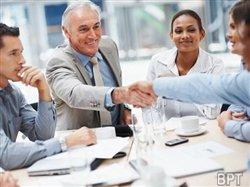 We feel our best when we do our best. At the top of our game is where we all want to be. This is as true in the workplace as it is on the basketball court. But to stay at the top of your game at work and in life, you need to stay primed - ready for that next big play. It requires staying alert; keeping your skills sharp; and hearing your best. That's right - hearing your best. Listening is one of the top skills employers look for in those being promoted.
Healthy summer skin: tips for every age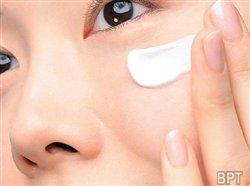 As people show more skin with the summer season, it is important to get into a skincare routine that fits your lifestyle. Extended time in the sun can result in unwanted wrinkles, blemishes and sagging skin, not to mention more serious consequences - melanomas, scarring and skin cancer.
Good sleep is essential to leading a healthy life
It's no secret that getting a good night's sleep has tremendous health benefits such as improved learning and productivity, protection against serious illnesses, more energy and a better mood. But what you may not know is that not getting enough sleep can have a destructive impact on health, work and overall quality of life.
Smarter snacking for spring and summer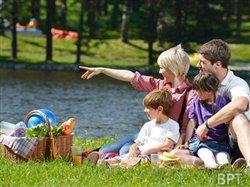 The air turns mild and warm, people gladly shed winter coats, and the days grow longer-everything about spring is lighter and brighter. Since the warmer months bring about many occasions to enjoy the best of backyard cookouts and boardwalk fare, the season's more indulgently delicious offerings may cause us to consider departing from our wellness goals.
Address your skin's needs through a holistic approach to facial skincare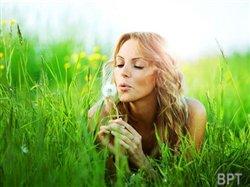 Many women cite a number of external factors that can trigger sensitive skin flare-ups, including harsh ingredients, weather and makeup. What they may not know is that lifestyle choices can also influence the health and appearance of their skin. Follow these top tips from the experts to get flawless skin.
Five super nutrients that help you age well
Parents often use the adage "You are what you eat!" to encourage children to make healthy food choices, but the saying is equally true for mature adults. Providing your body with a variety of nutrients lets you feel your best, and may even prevent disease and help you live longer. Consider these five super nutrients for your diet.
When ordinary distraction is something more: diagnosing ADHD
What parent hasn't had to call a child's name more than once to get his attention? Or wondered how she can still be "bouncing off the walls" at the end of a long, tiring day. Moments of intense activity or occasional inattention are typical kid behavior, but for some children the problem is extreme and impairing. How can parents tell if their child's energy or distraction is ordinary or something more?
Cycling to help stop diabetes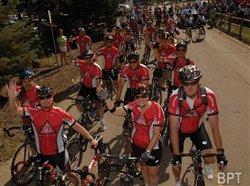 Tour de Cure is a fun way to get out with your family, friends or co-workers and has routes designed for all riders - from 5-mile family rides to 100-mile century rides. It is a ride, not a race, so participants are encouraged to go at their own pace.
New initiative celebrates unsung heroes of severe allergy awareness
Individuals at risk for anaphylaxis - a severe, life-threatening allergic reaction - know the importance of having people around them who can help with allergen avoidance, such as bringing allergy-friendly food options to the company party or helping to shield from bees on the playground. Now, there is a new way to say "thank you" to the teacher, relative or co-worker who has made a difference in the life of an individual at risk for anaphylaxis. Sanofi US has launched a Severe Allergy Awareness Facebook page where individuals have a unique opportunity to create online awards via the "Celebrate Someone" app to recognize an unsung hero of allergy awareness.
Nearly 1 in 10 Americans lives with a rare disease
Did you know that the same number of people die each year from idiopathic pulmonary fibrosis, or IPF, as breast cancer? And yet IPF, a rare and debilitating disease that causes permanent scarring of the lungs, is still relatively unknown.
Ask the Pharmacist: Poison prevention starts at home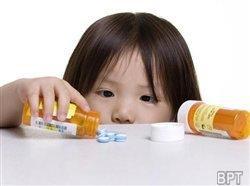 It's a serious problem with a simple solution. Nearly 1 million children under the age of 5 are exposed to potentially poisonous medicines and household chemicals, according to the Centers for Disease Control and Prevention. There is no better time than now to learn more about preventing accidental and unintentional poisonings.
What parents need to know about concussions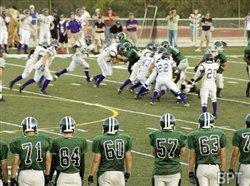 Parents of young athletes know that along with the many benefits of participating in sports, there comes a certain amount of injury risk. And while most would agree that the benefits of being active and involved in athletics outweigh those risks, it's important to make sure your child gets proper treatment if an injury occurs. As more evidence surfaces about long-term health challenges related to concussions, it's especially crucial that parents bring themselves up to speed on the proper procedures for caring for an athlete who experiences a concussion.
Knowing your risks for type 2 diabetes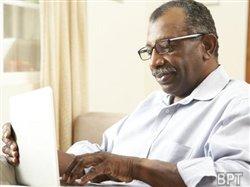 Understanding your risk for developing type 2 diabetes, or getting an early diagnosis, is critical to successful treatment and delaying or preventing some of its complications such as heart disease, blindness, kidney disease, stroke, amputation and death.
Make laundry safety a priority this summer - and always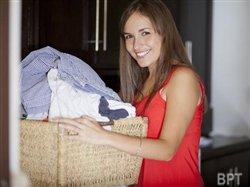 Sunnier skies and summertime fun are just around the corner, and with them comes plenty of outdoor activities like longs days at the playground, sporting events and barbecues. With so many options, the last thing most people want to think about is household responsibilities … but all that outdoor fun can add up to a lot of laundry.
The wedding shoe trend for everyone: pain-free and pretty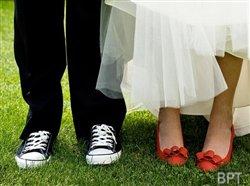 Sparkles, spangles and color, new or vintage, whatever your preference in wedding shoe styles there's one trend that every bride should get behind: comfort. Here is some advice for choosing the most comfortable options in some popular wedding styles.
Igniting the conversation about rare diseases
Each year, people across the world are invited to join together to raise awareness about rare diseases. Unlike more common conditions such as diabetes and breast cancer, many of these diseases, as well as the people affected by them, are not recognized by their own awareness initiatives throughout the year.
Four health checks every woman must do - for herself and those she loves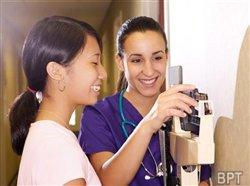 American women spend more time taking care of their families, homes and jobs than themselves. Women who consider themselves generally in good health and who are very busy may be less inclined to stay on schedule with important health checks. Here are four health checks every woman should have.
Why a normal Pap test may not mean you are cancer-free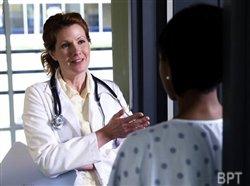 Many women know that getting a Pap test regularly from their health care provider is a good way to check for signs of cervical cancer, the second most common cancer in women worldwide. What they might not know is that a "normal" Pap result does not necessarily mean they are cancer-free.
How to host a healthier happy hour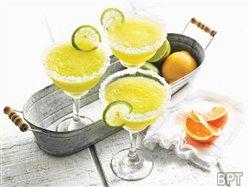 Going out with co-workers or friends after work is a great way to relax, but when you host a happy hour at home, you have full control over the guest list, atmosphere, music and, most importantly, the menu. Use these simple tips to entertain your friends, and your home may just become the new happy hour hot spot.
Boomers turning 65 face complex healthcare choices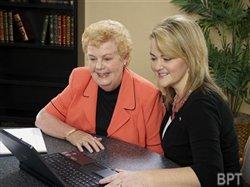 Every day, about 10,000 baby boomers turn 65 and become eligible for Medicare. Not everyone will sign up, but it's important to understand the importance of early choices when enrolling in Medicare for the first time.
Keep your office healthy to prevent a flu outbreak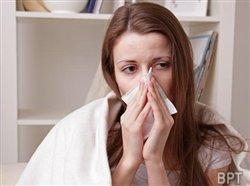 A flu outbreak in your workforce can cause problems in several different areas of your business. The best flu prevention is encouraging and educating workers on how to be proactive at fending off the flu virus. By making sure your employees do the best they can to stay in good health and flu free, you can keep your business running smoothly and efficiently.
What to do when your drinking becomes a problem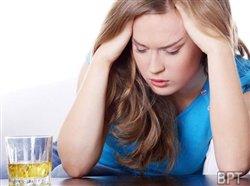 There's no denying that drinking is a widely accepted element of social life in America. Cocktail parties, evenings out, formal functions, and even a drink or two with dinner are customary practices. However, alcohol abuse is a major problem in this country and, on a different level, many "social drinkers" probably don't even know that they have a drinking problem. So how much alcohol is too much?
Baby boomers and age-related eye disease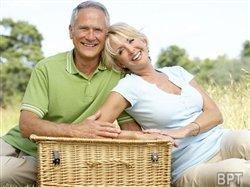 As the population continues to age at an unprecedented rate, the concern about age-related eye disease comes more into focus.
Hearing aid technology takes a giant leap forward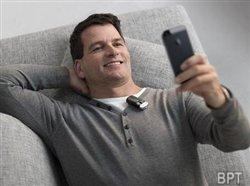 It's no secret that today's hearing aids are light years ahead of the hearing aids made just a decade ago. In fact, in size, shape, and technological advances, the changes in hearing aids have been nothing short of amazing. For example, new micro-processor technology has allowed hearing aids to be so tiny, they can sit on a fingertip; and at the same time, provide a remarkably natural-sounding hearing experience.
Why going gluten-free doesn't mean going grain-free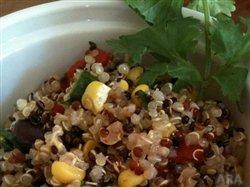 It's impossible to stroll the aisles in your local supermarket without seeing package after package labeled "gluten-free." But who really needs a gluten-free diet, and what does it mean to convert your daily diet to be gluten-free?
The skinny on lighter fare for summer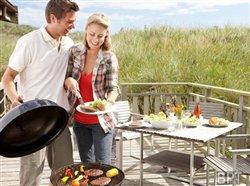 It's possible to enjoy light summer dining without sacrificing taste, variety or fun - all the good things we associate with warm weather eating. Here are ideas for better-for-you versions of some summer favorites.