Lightening Deals
| | |
| --- | --- |
| Grab hot & steaming daily deals | |
Tech talk: Understanding 'the cloud' and what it can do for you
News headlines, commercials and chatter between colleagues - recently there has been a lot of hype around "the cloud," but the term can be complex and confusing. What exactly is the cloud, and furthermore, what does it mean for you and the way you use technology? Although the concept feels relatively new, it's simpler than you may think.
Red carpet tips to make the most of awards season
From the Oscars to the Grammys, it doesn't matter if you're a music buff, movie mogul or somewhere in between, there's an awards show for everyone to watch from home. With so many red carpets rolling out, make the most of the season, and have some fun along the way.
Financial planning insights for the LGBT community
Over the last decade, many companies have paid increasing attention to the buying power and consumer habits of the Lesbian, Gay, Bisexual and Transgender (LGBT) market. But until recently, little attention has been focused on the financial experience of LGBT individuals.
Diabetic nerve pain is different than a muscle ache or sprained ankle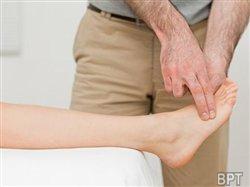 One of the most common complications of diabetes is diabetic peripheral neuropathy (DPN), a form of nerve damage. More than one in five people with diabetes experiences painful DPN, also known as diabetic nerve pain, as a direct result of this nerve damage. But despite its prevalence, there are many people who go untreated and do not realize the pain they are feeling is related to their diabetes.
Honeymoon encore: The big move in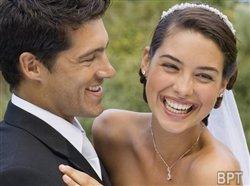 It may come as a surprise to young engaged couples, but the excitement of the wedding and honeymoon doesn't end when it's all over. In fact, after the honeymoon, it's time to roll up your sleeves and plan the big move - the joining of two households.
Save money and do a world of good with reusable containers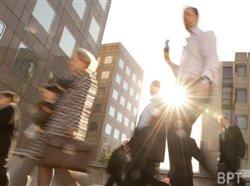 Even as the country moves out of the great recession, many Americans are still in a money-saving mode - looking to conserve wherever possible.
Stop your relationship rut: 3 simple steps to a fresh start this Valentine's Day
Feeling like you're in a relationship rut? You're not alone. Whether you're single or married, getting stuck in a routine may be normal, but that's no excuse to keep on down the same path. Take control of your love life and break out of your relationship habits. Relationship expert and author of "Cheat On Your Husband With Your Husband,"Andrea Syrtash, shares three simple steps to help you identify your patterns, make small changes and ultimately decide if this is the right relationship for you.
Trash vs. treasure: Expert tips when hunting for authentic garage sale finds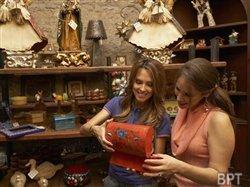 Collecting relics isn't a hobby just for Grandma and Grandpa any more. With the explosive popularity of TV shows centered around unearthing historic memorabilia and valuable pieces of Americana, searching for knickknacks and artifacts that make one-of-a-kind home decor is now a popular pastime for people of all ages. But how do you know the difference between what's really treasure and what's simply trash?
Seller's market success tips for buyers and sellers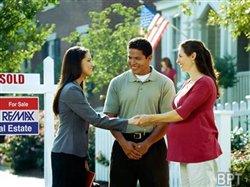 Key indicators point to conditions for a seller's real estate market this spring. With fewer homes on the market, low interest rates, rising home prices and lower unemployment rates, there will be increased competition for buyers and faster sales for homeowners looking to move. With some planning and understanding of the market, it's possible for both groups to make the most of this evolving marketplace.
What happens to a business when the power goes out?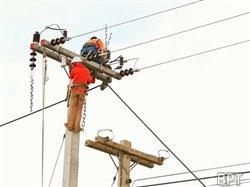 Losing power leads to instant anxiety: when will it return? Aside from the absence of everyday luxuries like turning on the TV or connecting to the Internet, you may worry about the food in the fridge spoiling, and wonder when you'll be able to take a hot shower. While these types of events present real problems for the average homeowner, business owners worry about when the cash register will start ringing again.
Tips to navigate the real estate landscape and find the perfect home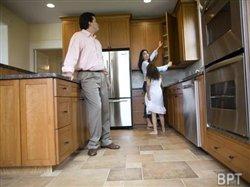 For most Americans your home is the biggest ticket item you will ever purchase. It's no wonder that people can take months, and sometimes even years, to find the perfect home. When you walk into a house that's on the market, many times the homeowner or real estate agent has "staged" it to ensure that you focus on the home's greatest assets and overlook its flaws. Your job is to look past all that to see if this house is right for you.
2013 tax season tips
It's tax season and, as always, there are many new rules that can create traps for the unwary. But with a few tips and tricks, you can help minimize your taxes and maximize your overall long-term financial position.
Simple tips to save water, money and the environment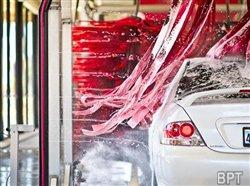 There are a number of ways to save water and they all start with you. According to the Environmental Protection Agency (EPA), the average American uses about 50 gallons of water per day at home. That means a family of four uses approximately 6,000 gallons a month.
To comfort a cold or flu, home remedies make a world of difference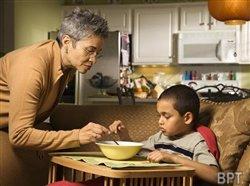 For generations, families have passed down home-spun remedies that can help loved ones feel that even during those sniffles and sneezes, they're cared for. Having a bowl of grandma's famous soup or your aunt's special healing concoction can help your body heal and set your mind at ease. Recently, a group of Latina mom bloggers shared their families' home remedies that bring comfort to loved ones.
Helping the brain use alternative fuel may ease symptoms of Alzheimer's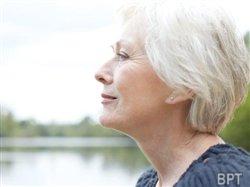 Whether a patient faces a simple health problem, such as a head cold, or one as complex as Alzheimer's disease, relieving the symptoms is often as important as resolving the issue itself. Yet for the more than 5 million Americans affected by Alzheimer's, treating the symptoms is even more vital.
Ask the Pharmacist: Poison prevention starts at home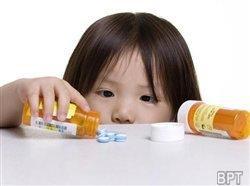 It's a serious problem with a simple solution. Nearly 1 million children under the age of 5 are exposed to potentially poisonous medicines and household chemicals, according to the Centers for Disease Control and Prevention. There is no better time than now to learn more about preventing accidental and unintentional poisonings.
As housing market warms, keep these buying tips in mind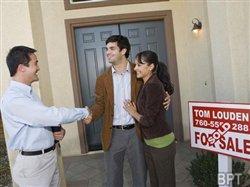 Home sales seem to be finally warming up after a five-year chill, as demand gradually builds among first-time homebuyers and existing homeowners seeking more room. Here are some tips about buying a home within the next six to nine months.
Do's and don'ts of shopping for dads and grads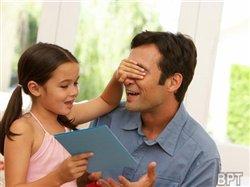 Father's Day and graduations are coming up, and that means you'll have to think of appropriate gifts for these heralded champions. You don't need to spend a fortune to make gift recipients happy, all you do need to do is put some thought into their presents. A few tips and tricks will help you pick out a gift the recipient is sure to love.
Moving? Tips to make the most of your DIY move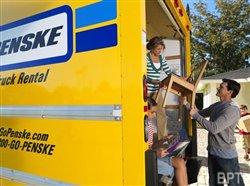 New jobs, first jobs, relationships and looking for a change in weather - these are just a few reasons people have for moving. Most families move during the warmer months, and many choose to move to warmer locations.
Boomers: Your credit profiles matter more now than ever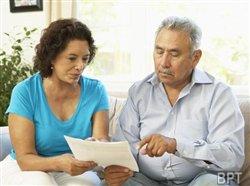 Maintaining a good credit profile is important at all stages of life, even for baby boomers who may have paid off their mortgages and don't anticipate the need for more big-ticket loans. But it's important to remember credit scores are used for more than just borrowing money, and you never know when an opportunity or emergency might pop up where credit is needed.
New generation of American workers seek to combine personal and professional interests
As college students graduate and begin the job search, their career decisions won't be driven by the same factors that drove their parents' decisions. While baby boomers tended to focus on the vertical climb to find job happiness, today's graduates and professionals want meaningful and challenging work that satisfies them personally.
Help your pet shed unhealthy weight
Are you killing your pet with kindness? We're not talking about the compassion that motivates us to vaccinate our pets, or keep them warm in cold weather. Kindness that can be harmful to pets comes in the form of an overabundance of food and treats. The all-too-common result is a pet that becomes overweight or even obese. If your pet needs to lose a pound or two, here are some helpful tips.
Don't miss a beat this college basketball season
The college basketball tournament is one of the most exciting times of the year for basketball fans across the country, so much so that workplace productivity takes a nosedive. Whether you're watching from your desk or from your couch, the following tips can help you stay in the know this season and help make you the MVP among your friends and co-workers.
Don't duplicate the stress: think taxes year-round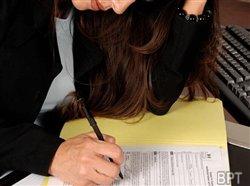 Now that the April 15 tax filing deadline has passed, so too has the stress associated with filing taxes for most people. This year, resolve to think about taxes early and often so you don't get caught in a last-minute panic. Here are some important tips to consider.
Laser spine surgery helps seniors find relief from lumbar spinal stenosis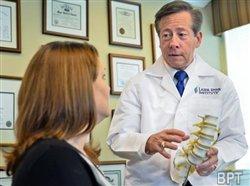 Do you have lower back pain or burning pain or numbness in your legs? Are these symptoms slightly relieved by leaning forward or sitting, but made worse by standing up straight or walking? You may have lumbar spinal stenosis (LSS).
Hiring pros for spring cleaning tasks? What to look for and what it should cost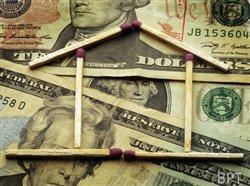 When you hire a professional to handle a cleaning task, how do you know what he or she should be doing for the money you pay? For that matter, how do you know how much you should expect to pay? Here are some common spring cleaning and maintenance tasks that you might hire a professional to do - and some guidance for what these jobs should entail and cost.
Solid retirement planning a must for Generations X and Y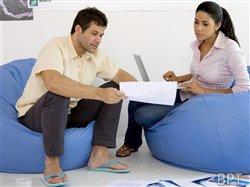 When it comes to making plans for retirement years, today's younger workers are struggling to make heads or tails of all the resources and products available to them through work and personal investments. Such lack of financial acumen is a challenge for young adults who face a challenging job market as many continue to struggle paying back student loans and establishing both short and long term savings while balancing the needs of their growing families.
Why a normal Pap test may not mean you are cancer-free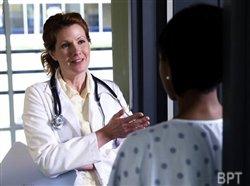 Many women know that getting a Pap test regularly from their health care provider is a good way to check for signs of cervical cancer, the second most common cancer in women worldwide. What they might not know is that a "normal" Pap result does not necessarily mean they are cancer-free.
Tips for parents to protect kids from cyber bullying
Bullying has been present in schools since society started educating children in groups. In the old days, the bully's weapons of intimidation might have been simply stealing another child's lunch money, or shoving a victim down on the playground. Modern bullying is a high-tech type of antagonism - one that can reach a dangerous level. Here are some important tips for parents to protect kids from cyber bullying.
Be at the Navy's Hub: operate state-of-the-art nuclear powered vessels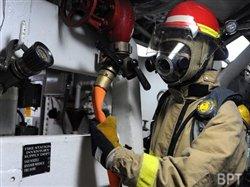 Maintain equipment used to detect enemy planes and ships. Control steam generators. Operate nuclear propulsion plant machinery. These are just a few of the tasks Sailors aboard Navy aircraft carriers and submarines fulfill in both peace and wartime roles around the world. These Sailors are responsible for operating, controlling and maintaining state-of-the-art nuclear components that power the fleet; the core of the Navy's ability to operate forward and maintain readiness.
Tips on how to use Craigslist safely and responsibly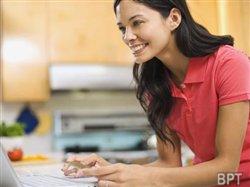 Need a bike to start getting into shape? Looking for a new job? Interested in renting a condo for that long-desired trip? Every day, millions of Americans turn to Craigslist.org to buy and sell items, find jobs, meet other people or find a vacation property to rent. More than 60 million people use the website and view an estimated 100 million ads per month in the U.S. alone, according to the company.
Three tips to make your hospital stay safer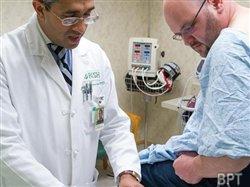 Each year, millions of Americans seek hospital care to treat a wide range of medical problems - from accidental injuries to chronic or life-threatening illnesses. While the majority of patients have positive outcomes, it is imperative to remember patient safety should be a top priority for everyone. You can take steps to make sure your hospital stay is as safe as possible.
Considering self-employment? Career fields with double-digit growth
Americans were born to make lemonade. If you have any doubt about the resiliency of U.S. workers, consider the many reports that indicate millions of Americans are turning life's lemon of layoffs into an opportunity to work for themselves. With unemployment rates still high, many people are looking to self-employment to create stable, rewarding careers for themselves.
Getting girls excited about science and math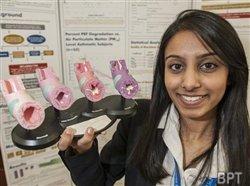 Women currently hold fewer than 25 percent of jobs in science, technology, engineering and math fields, but job opportunities in those areas are expected to grow almost twice as much as other occupations by 2018. Parents of girls currently in junior high or high school can encourage their daughters to stay interested in science and math by supporting their education in the subjects, both in the classroom and in extracurricular activities.
Organ donation: gift of a second chance at life
In 2012, there were more than 115,000 people in the U.S. awaiting an organ transplant - enough to overflow the country's largest football stadium. Each year, more than 28,000 Americans receive a donated organ, but sadly, more than 6,500 people die each year waiting for an organ. It is, however, a problem with a solution - one that depends a lot on education and selflessness. Are you registered as an organ donor? Here is what you need to know.
Insurance fraud: A $40 billion battle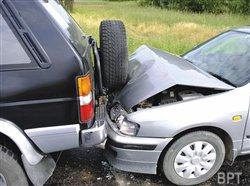 The last thing anyone wants is for his or her insurance rates to increase. Most policyholders would be surprised to know it's the last thing their insurance company wants to happen, too. That's why most major carriers have a department of investigators dedicated to stopping one of the primary causes of rate hikes: insurance fraud. In fact, fraudulent insurance claims are the second most costly white-collar crime in America - to the tune of $40 billion annually.
Tips and tools to prepare for power outages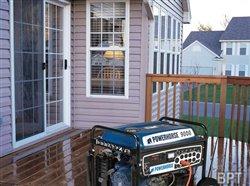 Storms have been packing big punches in recent years. While the debate about the cause might rage on, so do the natural elements that wreak havoc on private homes and public infrastructure. As has been seen in recent years, the aging of the American power grid has resulted in extended power outages - and that increasingly seems that this will be the new norm. However, going without power for long periods of time is non-negotiable for many Americans.
How to support your friend in a split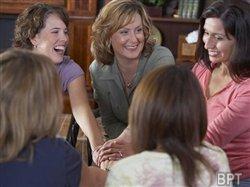 When a marriage ends in divorce, it's not just the couple who is involved. Friends and family members are also part of the process and often play many different parts. Support can make a critical difference to your friend, but unfortunately, doesn't come with how-to manual.
Medical device innovations lead to extraordinary advances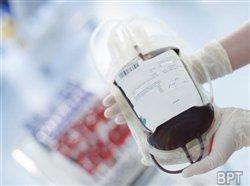 From custom prosthetics to minimally invasive surgery, innovations in medical devices are leading to some astonishing advances. One example: an artificial heart that uses plastic tubes instead of heart valves to move blood in and out of two plastic ventricles. It's a remarkable development - and it's just one of many in the works, often made possible by specialized plastics.
Preventing medication fraud and abuse starts at home
Prescription drug abuse has reached epidemic proportions across the United States. More than 6 million Americans abuse prescription drugs and much of the abuse begins at home, according to a national survey on drug use and health. In fact, more than 70 percent of those who illegally use prescription pain relievers obtained them through friends or family, including surreptitiously raiding the home medicine cabinet. However, a recent study revealed that only 19 percent of parents are concerned about the misuse of narcotic pain medicines in their own families, showing that many do not recognize the severity of the problem.
DIY for your IRA: What you should know about self-directing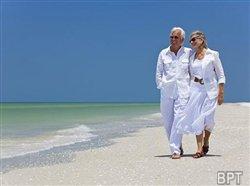 Ups and downs in the current market and recent corporate and banking scandals have prompted many people to seek ways to have more control over their retirement funds. Self-directed IRAs allow consumers to use their knowledge and expertise to invest in assets beyond stocks, bonds and mutual funds.
Outdoor gear that performs year-round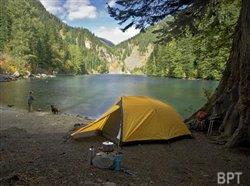 Rugged camping gear is no longer just for adventurers and niche outdoor sports. High-tech or activity-specific outdoor products are gaining popularity because they also come in handy every day and around the house.
How to take advantage of home improvement tax rebates before time runs out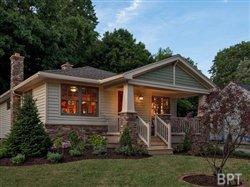 The tax credit included in the American Taxpayer Relief Act of 2012 is the first home improvement incentive since 2011, making this remodeling season an opportune time to upgrade your home's energy efficiency and curb appeal before time runs out on Dec. 31, 2013.
Technology can turn $25 into a family giving tradition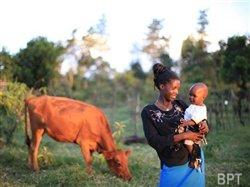 Technology has been connecting families for generations. The invention of the phone let us hear voices of loved ones far away, and the creation of the Internet helped us to see them. Today, those same technologies that we've used to bring our families closer together are helping us to connect with and support families who are worlds apart. In doing so, the very concept and experience of "gifting" and philanthropy is being transformed.
Tips to select the right camp for your child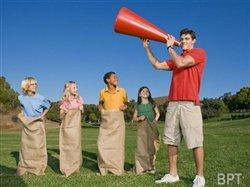 Soccer camps, wilderness camps, chess camps, language camps - whatever interests your child, there's a camp for him or her.
Preserving our planet: How to celebrate the environment every day
Greenhouse gases are at an all-time high. Although some gases are naturally present in the atmosphere, such as water vapor, ozone, methane, carbon dioxide and nitrous oxide, human activities have created a new set of greenhouse gases (GHG) that are negatively affecting the ozone layer. GHGs are making it easier for the sun's harmful UV rays to pass through, which has resulted in global warming.
Naval ROTC pays for college and guarantees a career following graduation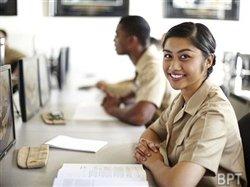 College students interested in the Navy can focus on their academic careers while eliminating much of the financial burden of paying for school. With more than 160 colleges and universities across the United States offering Naval Reserve Officers Training Corps (NROTC) programs, students have many opportunities to finish a degree without going into overwhelming debt and have a career as a Navy Officer ready and waiting upon graduation.
Free birth control gives women more choice
Thanks to the Affordable Care Act (ACA) also known as "Obama Care," an estimated 47 million women are gaining access to all FDA-approved methods of birth control free of charge. This new law provides access to birth control methods that may have been too expensive for many women with private health insurance plans before the ACA provisions took effect last year. The result is that these women will now have more options to choose from as they decide what method works best for them.
Be a real life hero: Taking on the most impossible missions and doing whatever it takes to keep America safe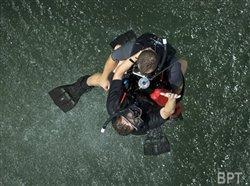 When the Navy needs to complete seemingly impossible missions or track elusive targets, the job is often assigned to Naval Special Warfare (NSW) or Naval Special Operations (NSO) teams. These elite men and women work with dedication and intense courage in locations all over the world, and in every possible climate, to neutralize potential threats.
TV tip-overs a hazard for young children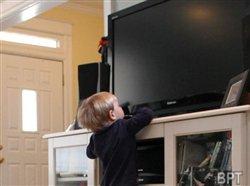 Many homes have new TVs decorating the living room, bedroom, den and even the kitchen. These TVs often feature the latest wide, flat screens, which give viewers great definition and clarity. But while they provide a beautiful viewing experience, flat screen TVs are top-heavy on a narrow base, and they can easily be pulled off an entertainment center or other piece of furniture.
Nursing home admissions avoided with simplified prescription packaging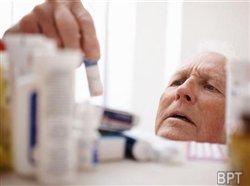 Numerous factors impact a senior's ability to live independently, such as health and memory problems, mobility issues, and care coordination concerns. Often overlooked is the fact that one quarter of all nursing home admissions are the result of poor medication adherence.
A 'not-so-rare' story in the journey of a rare disease diagnosis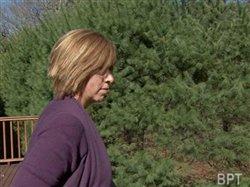 Cushing's disease is a rare but serious, debilitating endocrine disorder caused by the presence of a non-cancerous pituitary tumor in the brain which ultimately leads to excess cortisol in the body. Here's what you should know about Cushing's disease.
Diet rich in nutrients promotes a lifetime of healthy vision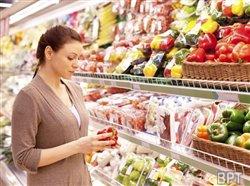 From dry eye to age-related eye diseases, research shows that nutrition plays a critical role in maintaining the health of our eyes. Caring for eyes includes looking carefully at what you eat.
Play day: How time-pressed families can find more time for fun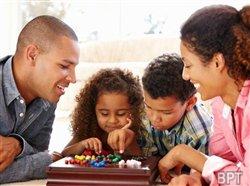 It waits for no one, flies by and can't be bottled, but it's the one thing everyone would like more of: time. In today's busy, hectic society it's harder for families to find time together for fun, yet spending quality time together is key to the emotional health of the family unit and of individual family members.
Snacking on the go: perfectly portioned snacks made simple and stylish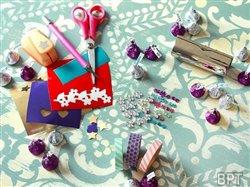 In today's busy world, snacking on the go is a fact of life. However, delicious and balanced snacks don't need to be boring; or become bruised and forgotten items at the bottom of your purse. Spice up your snack routine and savor perfectly portioned and portable snacks to help maintain a balanced diet.
Knowing your health heritage: the familial link of diseases
Family members can have many things in common, including physical characteristics and personality traits. While some traits are obvious, like having red hair or blue eyes, some shared traits are not as obvious, such as the risk for developing a common medical condition, like high cholesterol, or a rare disease.
Living with chronic pain? Find the right help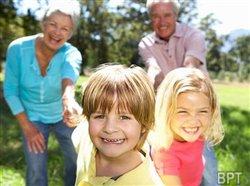 When a person is in pain, he or she will seek options to attempt to reduce the pain or make it go away entirely. For minor pains like headaches, muscle aches and small wounds, often over-the-counter drugs can help reduce the suffering. But people with chronic pain may have to search for other solutions. A pain physician, like an anesthesiologist, is a patient's best solution provider for treating chronic pain conditions.
Learn how to be healthy, active and live well with diabetes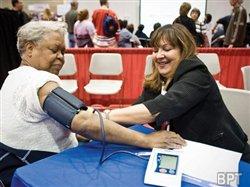 Whether you are at risk for, have been recently diagnosed with, or are living with diabetes, it is essential to make sure you have the information necessary to manage your disease.
Season's cleanings - tips to keep your home clean and clutter free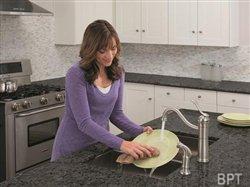 After a long winter, spring is finally in sight. Before the season is in full bloom and outdoor chores pile up, take advantage of spring showers to tackle the indoors first with easy home cleaning and organizing projects. To get your home in tip-top shape, start by breaking down your to-do list room by room, so you can create an easily achievable goal that will leave your house looking fabulous and you feeling refreshed.
Tips for avoiding costly errors on your tax return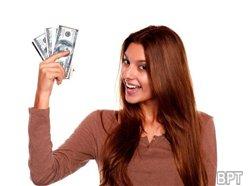 Making mistakes is one of Americans' biggest fears at tax time. A single error can delay the processing of your return or even cause it to be rejected by the IRS. If that happens and you're entitled to a refund, get ready to wait. If you're doing your own taxes for the first time this year or aren't able to import last year's return, be especially careful to avoid these common errors.
Tips for a bigger tax refund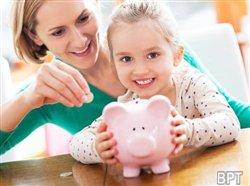 If you typically dread income tax time, remember this: Three out of four taxpayers receive a federal refund, and the average direct-deposited refund last year was $2,923. You have almost as many tax savings opportunities as last year, thanks to the fiscal cliff-averting tax changes passed in early January. In addition to extending the lower Bush-era income tax rates for nearly all taxpayers, the American Tax Relief Act made permanent or extended dozens of tax breaks.
Cut home entertainment costs without loss of shows
Families are always looking for ways to cut household costs. One area that provides a bit of budget-cutting flexibility is home entertainment costs.
Busted: The top 4 most common pet myths
It's no secret that Americans love their pets. When it comes to U.S. pet ownership, 39 percent of households own at least one dog, and 33 percent own at least one cat, according to the Humane Society of the United States. Furry family members bring joy and excitement to a household, and providing the best care possible helps ensure pets have a long, healthy life. Unfortunately, with so much information available, it's easy to become confused about what's really best for them. Here's what you really need to know.