Lightening Deals
| | |
| --- | --- |
| Grab hot & steaming daily deals | |
Give your home a fresh look with color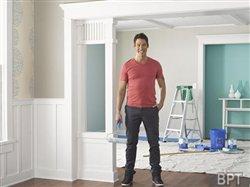 A fresh coat of paint can give any room an instant lift, making it a great solution for converting a space from drab to fab.
The timeless appeal of hand-scraped hardwood floors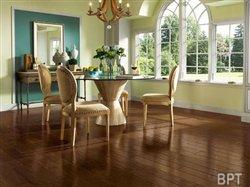 Texture is quickly becoming the new "color" in home decorating, and nothing shows off this trend better than hand-scraped hardwood floors. This floor style has a timeless appeal that speaks to the revered tradition of early American craftsmen who used hand tools to smooth rough-hewn planks into the rustic floors we still admire today.
Three ways to give your home's curb appeal a boost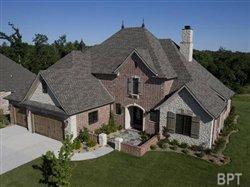 From simple upgrades to meticulous landscaping projects and replacing an outdated roof, there are dozens of options to enhance the appearance of your home's exterior. Improvements don't need to break the bank or take a year to complete. By focusing on three simple areas, you can change the entire look of your home that you'll appreciate every time you pull into your driveway.
Five tech tools that can help you get into a new home faster
Just 10 years ago, homebuyers would have started the purchasing process with a phone call to mortgage broker or real estate agent, a drive through a desirable neighborhood and a perusal of the classifieds. In 2013, however, buying a house is a high-tech affair, with technology making it easier than ever to find and finance the home of your dreams.
How to be the buyer every seller wants to deal with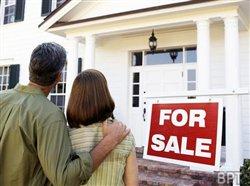 If you're shopping for a home this spring and summer, chances are you'll face increased competition from other buyers. So how do you ensure you not only land the home of your dreams, but get the best possible price from the seller and the best possible mortgage deal from your lender? By becoming the buyer every homeowner wants to sell to - a financially stable, credit-worthy, pre-approved purchaser.
Selling your home? Make it more appealing to buyers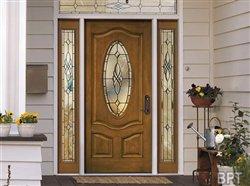 You've made the decision to sell your home - now you want to position yourself for a quick and successful sale. What's the most important thing you can do to entice buyers?
Soul-lifting home improvements that are good for your wallet, too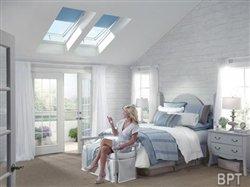 When it comes to deciding how to spend your renovation dollars, some home improvements can boost both your spirits and your home value. Here are some soul-lifting home improvements that also add value to your home.
Five tips to take your home from 'for sale' to 'sold'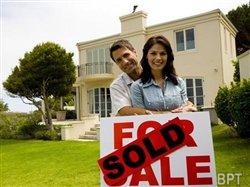 If you've been thinking about selling your home, there's no time like the present. House hunters come out of the woodwork in warm weather months and "for sale" signs pop up everywhere. Your job is to set your home apart from all the others. In most areas around the country, it's a buyers' market. So how do you get a leg-up on the competition?
Five home improvements for the love of spring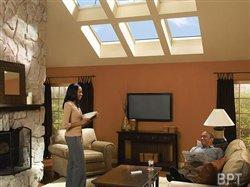 The best home improvements deliver all those smart qualities and speak to your heart at the same time. With spring home improvement season approaching, here are five home improvements that you can do for the love of spring - and the love of your biggest investment.
The most common mistakes homeowners make when choosing a home improvement contractor and how to avoid them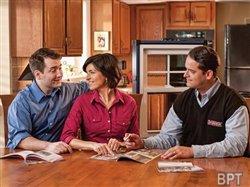 Consumer complaints and lawsuits regarding home improvements are on the rise according to Ripoff Reports; a homeowner that does not do their homework before embarking on a project could find themselves with poor workmanship, inferior products, health and safety issues or even legal problems.
Go green and live comfortably all year long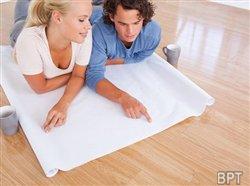 Milder temperatures and longer days mean winter is fast becoming a distant memory. However, environmentally conscious homeowners know that the arrival of warmer weather also means the likelihood of increased air-conditioner use and higher energy bills.
Five questions to ask before hiring a real estate agent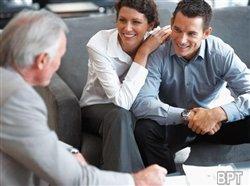 Want to sell your property quickly? Looking for your dream house? Are you hoping to get the best deal possible during the complex process of buying or selling a home? With so much money - and often, emotion - at stake, going it alone is generally not the best way to reach your goals. The secret for getting exactly what you want: Work with a savvy real estate agent.
As housing market warms, keep these buying tips in mind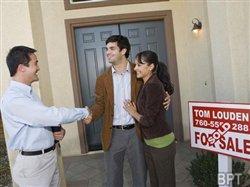 Home sales seem to be finally warming up after a five-year chill, as demand gradually builds among first-time homebuyers and existing homeowners seeking more room. Here are some tips about buying a home within the next six to nine months.
Tips to navigate the real estate landscape and find the perfect home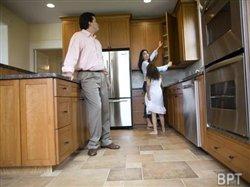 For most Americans your home is the biggest ticket item you will ever purchase. It's no wonder that people can take months, and sometimes even years, to find the perfect home. When you walk into a house that's on the market, many times the homeowner or real estate agent has "staged" it to ensure that you focus on the home's greatest assets and overlook its flaws. Your job is to look past all that to see if this house is right for you.
Top remodel trends for the modern home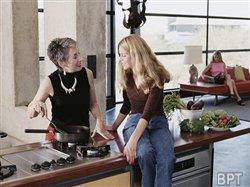 Thanks to foreclosures and short sales, home buyers are snatching up great houses at reduced prices and remodeling to create stylish modern homes. Lucky for those buyers, many of today's top trends are relatively easy to recreate, and will add resale value to their homes.
Four hot, new-home trends that can work for your remodel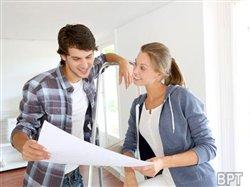 If you're planning to renovate your home, you can tap some of the hottest trends showing up in new-home designs. Here are four new-home trends that offer strong returns on your time and money.
What to do with all this stuff? Moving tips for newlyweds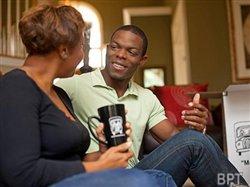 Wedding day traditions vary ever so slightly from decade to decade based on music, fashion and cultural change. However, today's newlyweds have a distinct issue that their parents probably didn't face a quarter century ago - which sectional couch stays, and which one goes?
Baby boomers: Bathroom updates that increase livability and home value
Baby boomers are a smart group when it comes to home updates. While embracing life today, they fully recognize that in the future, their homes may need upgrades to help them live well and stay safe. The bathroom naturally gets the most attention and for good reason - it's one of the most frequently used rooms in a home and also one with many hazards. Baby boomers are turning towards safer bathing options to support their changing lifestyle including walk-in baths, handicap accessible showers, and other supportive furnishings.
It's all in the details - how to accessorize your home exterior
When considering exterior home improvements during spring and summer, many homeowners go for updates such as the replacement of siding or windows. These projects can make the home look great while boosting energy efficiency, but no matter how much homeowners invest in siding or windows, it will only look as good as the trim used to complete the job.
Five swimming pool myths that are all wet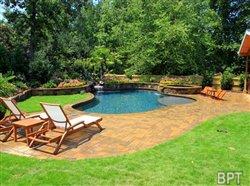 From the belief that it costs too much to operate a pool to the misconception it will go unused, myths about pool ownership abound - and they likely dissuade some homeowners from making this valuable home improvement. If you've been considering adding a swimming pool to your outdoor environment, here are five common myths that simply don't hold water.
Moving or improving? Tips for a flawless painting project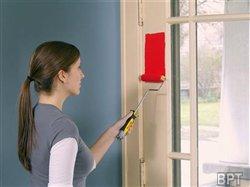 Did you know spring is the best time to sell your home? And now that the housing market is bouncing back, there's never been a better time to do it. But even if you're planning to stay put for the long haul, chances are there are some much-needed touch-ups you could be doing to keep your home in tip-top shape. And you don't have to break your back, or the bank, to do it. In fact, adding a new coat of paint is a quick, affordable, and possibly the most impactful, way to get your project done.
Sell your home faster with these cost-effective staging tips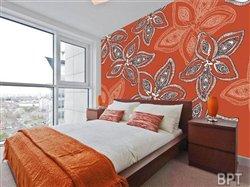 Appearances count, especially when you're trying to sell a home. Even though the housing industry experts predict this spring will be a seller's market, it's important to grab every advantage when you're trying to sell your home. Staging - decorating a house to appeal to the broadest possible range of buyers - can make the difference between a quick sale or a long, painful linger on the market.
On the move? Use these packing tips and tricks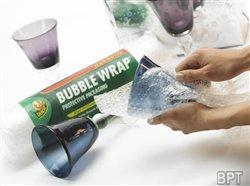 While relocation may never be completely carefree, there are ways to ease the anxiety. A well-thought-out approach to boxing up belongings can help simplify the moving process and bring you one step closer to making your new house a home.
Make your house look like a 'million dollar listing' for less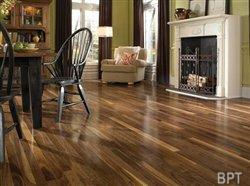 A new report reveals houses are selling faster and for more money, yet another indicator of a rebounding housing market. This will challenge sellers to sharpen their competitive edge as more homeowners, encouraged by promising indicators, put their house on the market. Josh Altman, one of the top 10 realtors in the country and star of Bravo's hit TV show "Million Dollar Listing: L.A.," shares three strategies for making houses more desirable to buyers.
Greenest of the green: Top efficiency-boosting home improvements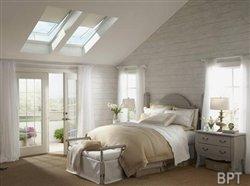 Forget wondering who's the fairest; when it comes to choosing home improvements that make your home look good - from the curb and to potential buyers - it may make more sense to ask "Who's the greenest of them all." Sustainable home improvements not only help reduce utility costs and boost owner satisfaction with their homes, they also make a house more appealing to potential buyers.
Make exterior trim part of home remodeling
As existing home sales continue to climb and housing prices increase, remodeling is also on the rise, according to the Joint Center for Housing Studies of Harvard University. Owners of older homes are investing more in home improvement projects that add beauty and value, especially with environmentally friendly products.
Entice buyers into your home with aromatic scents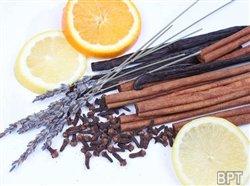 When a home smells good, it makes a favorable impression on visitors. This is exactly what home sellers want when they put their house on the market.
Four ways to drought-proof your yard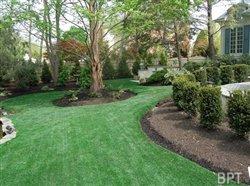 The past few years have not been kind to lawns and gardens across the country. The summer of 2012 brought severe drought to much of the Midwest and a good portion of the country continues to experience drought conditions. Homeowners have two choices in dealing with drought: try to water enough to keep grass and plants alive and looking good, or implement long-term changes to make yards more resistant to extremely dry and hot spells.
Staging on a shoestring: Tips from the pros for quick home sales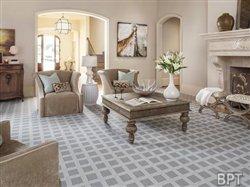 The real estate market is starting to show signs of improvement, which is welcome news for people wanting to sell their homes. This positive momentum alone isn't enough to close a deal, though - a homeowner must make their properties appealing to potential buyers so they stand out from the competition. The good news is it's easy to create an appealing atmosphere with a few staging tips and tricks from the experts.
Curb appeal: 2013's hottest home improvement trend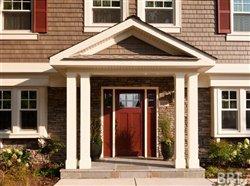 The busy home remodeling season is a great time for homeowners to focus on increasing curb appeal. The percentage of homeowners who feel now is a good time to spend money on home improvement has doubled since 2009, according to a recent survey among Better Homes and Gardens readers. Considering two of the top four features consumers have on their wish lists for their next home are low maintenance exteriors and a private backyard, high-performance products that come in a variety of colors, textures and designs are expected to be in high demand this year.
Three home improvement tips to help you breathe easier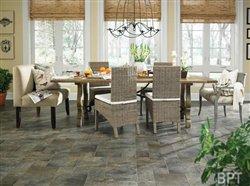 A survey by Angie's List revealed Americans spend more than $300 billion annually on remodeling projects. Yet these endeavors typically focus solely on a home's aesthetics while ignoring one important consideration: Is your home healthy?
Spruce up your home for spring in just a weekend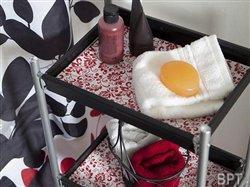 As the weather gets warmer, everything outside becomes fresh and new - so why not make your home as nice inside as the weather is outside? In just a weekend, you can complete a few quick, easy projects that will make a big difference in your space. Get inspired to give your home a spring spruce-up with these handy tips.
Save a bundle by bundling insurance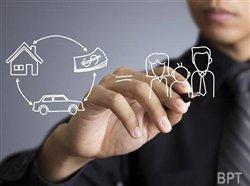 Bundling insurance products with one company - and scoring cheaper premiums as a reward - isn't a new concept. But, according to a recent study by J.D. Power and Associates, not only is bundling still popular among consumers, it also results in higher customer satisfaction.
Green home improvements that can make a real difference in home value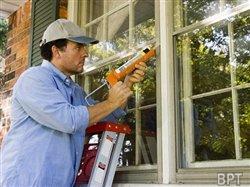 What your home is worth to you is one thing - what it's worth to someone else could be totally different. But if you want to boost the value of your home for both yourself and in the eyes of others, one of the best ways to do it, in today's real estate market, is to make green home improvements.
Seller's market success tips for buyers and sellers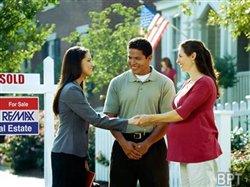 Key indicators point to conditions for a seller's real estate market this spring. With fewer homes on the market, low interest rates, rising home prices and lower unemployment rates, there will be increased competition for buyers and faster sales for homeowners looking to move. With some planning and understanding of the market, it's possible for both groups to make the most of this evolving marketplace.
Mix and match trend revolutionizing deck design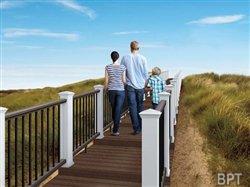 When it comes to fashion faux pas, the only thing worse than clashing patterns is overly matching every item. Mixing and matching creates exciting contrast - and not just when you dress yourself, but also when you "dress up" your home. The trend toward mixing colors and materials has made its way outdoors, with enterprising homeowners getting creative with their decks.
Expanding outdoor living space adds value to your home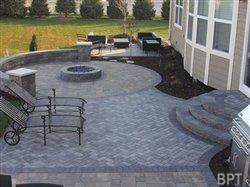 Even during a challenging economy, the outdoor living trend remains popular as homeowners seek to add lasting value and functional living space under the sky and stars. Whether it's a do-it-yourself patio or a professionally installed outdoor kitchen, the beauty, usefulness, value and ease of maintenance in outdoor living space is limitless.
Stylish stairs: Five can-do ideas that add personality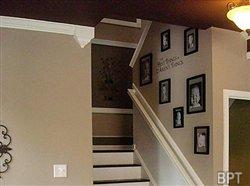 Stairs are no longer just a way to get from one floor to another. Realizing that staircases are quite often major focal points in their homes, homeowners are showing love to this once underappreciated space with a wide variety of creative and easy updates. Add personality and perk-up the daily climb in your home with these five do it yourself projects.