Lightening Deals
| | |
| --- | --- |
| Grab hot & steaming daily deals | |
Warm-weather entertaining made easy with expert tips and recipes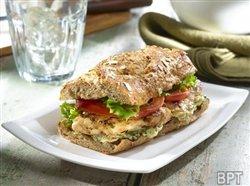 Warmer temperatures often mean a busier social calendar. So whether you're planning a meal to enjoy al fresco, or whipping up a sweet treat for a neighborhood block party, it's a great time of year to experiment in the kitchen. But when you're trying out a new recipe, do you hesitate when it calls for certain ingredients? Check out these expert tips to learn alternatives that taste great and are good for you too.
Time-pressed in the kitchen? Rediscover pressure cooking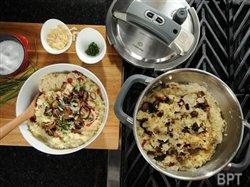 There's nothing like the smell of a home-cooked meal wafting through the kitchen for hours and hours - that is, if you have time to prepare such a meal. Since most of us don't have that sort of time on a daily basis, many time-pressed cooks are rediscovering pressure cooking: an age-old cooking method that makes mealtime fast and easy.
Rise and shine: Tips for throwing the ultimate brunch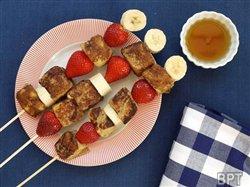 Nothing gets your day off to a better start than a tasty breakfast - but on most days, you're too rushed and stressed to enjoy it. Thankfully, on weekends and holidays, it's a whole different story. There's time to relax, enjoy the company of family and friends and prepare and serve that best-loved of all leisurely meals: brunch.
Spring fling must-haves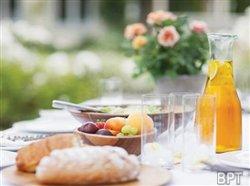 Spring provides the perfect opportunity to host a party and show off all of the hard work you've put into your lawn and garden. Before your first guest arrives, make sure you have made all the preparations for your blooms to blossom, your garden to grow and your outdoor space to be pest free.
Stretching your summer entertaining dollars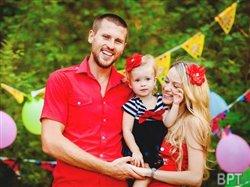 Warm weather is "special occasion" season. Whatever your event - a wedding, graduation party, family reunion or July 4th fete - summer celebrations have one important thing in common. Everyone wants to get the most bang for their buck. Here are timely tips to stretch your entertaining dollars this summer season.
Expecting dinner guests? Tips for managing different diets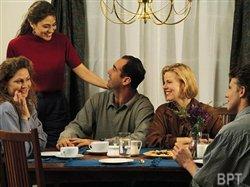 With food allergies and gluten intolerance on the rise, it takes more than seating flexibility and a vegetarian option to host a successful dinner party these days. Hosts today need to be able to accommodate a variety of dietary needs, from providing kosher foods to gluten and nut-free items.
Look no further than your freezer for Dad's perfect gift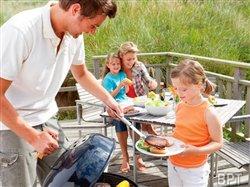 As children all over the country prepare to honor their dads for Father's Day or a special birthday, it might be time to say "no" to the soap and ties and give him what he really loves - a home- cooked meal.
Red carpet tips to make the most of awards season
From the Oscars to the Grammys, it doesn't matter if you're a music buff, movie mogul or somewhere in between, there's an awards show for everyone to watch from home. With so many red carpets rolling out, make the most of the season, and have some fun along the way.
Serve up an ideal space for summer outdoor entertaining
The arrival of milder temperatures means dining al fresco, hosting neighborhood cookouts and enjoying intimate cocktail parties under the stars. When creating a backyard oasis to entertain family and friends this summer, it's important that it be both inviting and able to withstand the wear and tear that goes hand-in-hand with warm weather fun.
Tips for new Mother's Day and Father's Day traditions
Families have many special traditions to celebrate Mother's Day and Father's Day. Starting new traditions is also common. If your family is looking for some new ways to enjoy Mother's Day or Father's Day this year, check out these tips and gift ideas that will help make your celebrations special.
A celebrity chef's tips for scoring big with game-day partying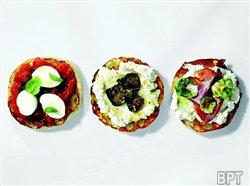 Whatever sports you like to watch - whether pro levels or big collegiate moments such as the NCAA Men's Final Four, NCAA Frozen Four or College World Series - they all have one important thing in common: watching with friends makes them even more fun. Hosting the perfect game-day viewing party is sure to score big with your friends, no matter what sport you're watching together.
Add fresh grapes for great summer dishes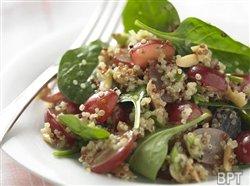 Grapes from California are in abundant supply throughout the summer which is welcome news for those seeking a healthy, refreshing snack. They're also a boon to the home cook: grapes provide bright color, a sweet-tart flavor, and a refreshing burst of juice to warm-weather dishes.
A year-end report card on school cafeterias: Did they make the grade for improved nutrition?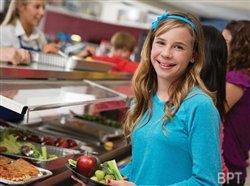 The 2012-2013 school year brought a new curriculum to school cafeterias across the United States. For most of the country's 17,000 school districts, it was an accelerated class, requiring the complete revision of school menus, from ingredients to food pairings to recipes, to meet the new USDA nutrition guidelines.
Simple ways to reduce excess sugar in your diet this summer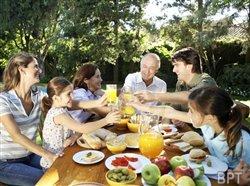 Warm weather offers many sweet delights, from trips to the beach and more free time, to seasonal foods and soirees with family and friends. Unfortunately, many of the foods we commonly associate with spring and summer are high in added sugars. Hidden sugar in summer foods can make it a challenge to regulate calories and stay on track with your health goals.
Five tips for lighter, brighter summer eating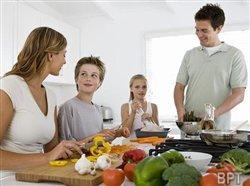 Simple, fresh and delicious - that's summertime eating at its best. Less time in the kitchen means more time to enjoy the bright delicious flavors of just picked berries, peaches, greens and other vegetables. Follow these five tips for great summer meals.
Impromptu party planning: How to create great gatherings in 30 minutes or less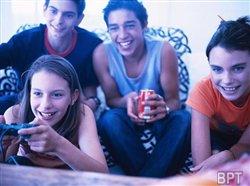 Parents have never been more crunched for time. Balancing work demands with parental duties is complex - 56 percent of working moms and 50 percent of working dads say they find it very or somewhat difficult to balance these responsibilities, according to a 2013 report about modern parenthood from the Pew Research Center. But just because you're time strapped doesn't mean you need to stress when it comes time to host after-school activities or weekend gatherings with friends and family. With a few key strategies, even impromptu parties are a snap to pull together.
Reinvent dinner in minutes with common pantry staples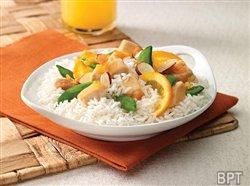 Busy families face the dinnertime challenge every day. Not only do they need to find a nutritious meal the entire family will enjoy, but they need to do so in a limited amount of time. With a few tricks, it's easy to get out of the dinner rut and score big with tasty, wholesome meals that use pantry staples in creative ways.
The sweet taste of spring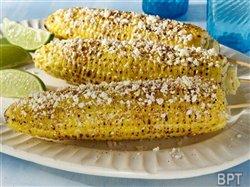 Spring has sprung, along with one of the sweetest treats of the season - fresh sweet corn. Over the last few years, fresh sweet corn has become a spring vegetable that's just as highly anticipated by those in the know as the season's first peas, asparagus, and radishes. Available nationwide, fresh sweet corn is harvested throughout the spring - good news for anyone who wants to get their hands on some today.
Tips and trends to create the wedding of your dreams for less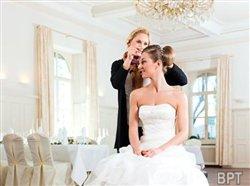 When it comes to the big day, you want a wedding that suits you and your fiance perfectly, whether it's a casual outdoor affair or a formal black-tie event. One thing every couple can agree on is that planning a wedding shouldn't be stressful. A few insider tips and trends of 2013 will help you plan the wedding of your dreams without undue stress.
Chef-inspired tips for a cleaner, more efficient kitchen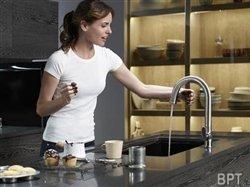 If cleanliness is next to godliness - as the old adage goes - than a clean kitchen is simply a divine place to be. It's the room in your home that gets the most intense use, so keeping your kitchen clean can be a challenge. You can make kitchen cleanup a bit easier if you take your cleanliness cues from professional chefs.
The right home tools for a healthier lifestyle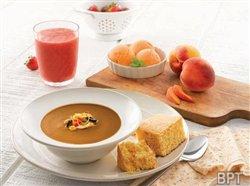 Even with the best intentions, many of us who resolve to live a healthier lifestyle in 2013 will fall back into old, familiar habits much sooner than we would like. To maintain motivation and create a routine that is both sustainable and effective, it's important to invest in the right tools for every room in your house.
The food and the fun that define summer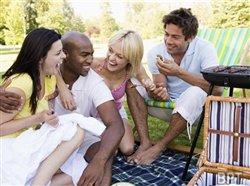 When the weather warms, there are plenty of fun outdoor activities to enjoy, which means there's also a bounty of summer fare to eat. From the traditional to the intriguing, you never know what interesting food choices you may find while out and about. What better way to kick off summer than with a few fun activities that pair good times with the foods that define the season?
Home chefs use new technology to cook with ease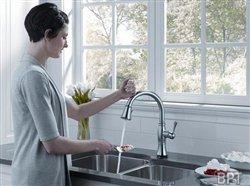 Home cooks are spending more time in their own kitchens and less time dining out. Fortunately, technology makes it easier than ever for home chefs to prep and cook meals at home and clean up conveniently and efficiently afterward.
Snacking on the go: perfectly portioned snacks made simple and stylish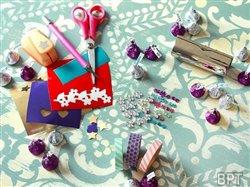 In today's busy world, snacking on the go is a fact of life. However, delicious and balanced snacks don't need to be boring; or become bruised and forgotten items at the bottom of your purse. Spice up your snack routine and savor perfectly portioned and portable snacks to help maintain a balanced diet.
Go nuts and celebrate your health with a handful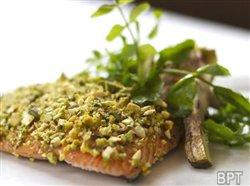 Good things really do come in small packages. And when it comes to your health, pistachios pack a powerful punch: They help you manage your weight, may help reduce blood pressure and a study published in the "International Journal of Impotence Research" shows they may even help with erectile function. Here are three big reasons why you should unshell and celebrate your health with a handful.
Healthy foods and creative recipes provide vitamin D when sunshine is scarce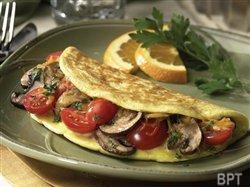 When days are short and sunshine is scarce, it's only natural to feel a little out of sorts. The sun is the body's chief source of vitamin D, and for many Americans, clouds and cold temperatures can lead to deficiencies. Fortunately, there are other sources that provide this important vitamin - some of which come in a deliciously edible form.
Score big with a game-day snacking strategy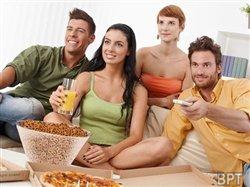 Whether you're snacking through the biggest football kick-off of the year or an epic college basketball match-up - score big with lower-calorie, game-day snacks that won't crush your passion, but will keep you fueled up for the game-winning play. Consider including these game-time snacking rituals next time you're getting ready for the big game.
Food terms to help navigate the menu and the supermarket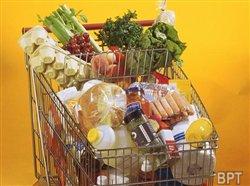 When you're scanning a restaurant menu or walking the grocery store aisles, do you know what many of the food terms really mean? What designates "local," and what is the difference between organic and non-organic? Here is a helpful guide for staying in the know when it comes to what you eat.
Easy Asian recipes for everyday and entertaining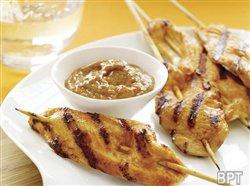 Preparing a meal that will please everyone at the table is something that every host strives for. The vibrant flavors of Asian food are surprisingly easy to create at home - particularly when you have the right ingredients - and so versatile that they can be dressed up or down to fit any occasion.
How to host a healthier happy hour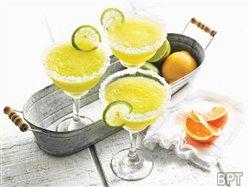 Going out with co-workers or friends after work is a great way to relax, but when you host a happy hour at home, you have full control over the guest list, atmosphere, music and, most importantly, the menu. Use these simple tips to entertain your friends, and your home may just become the new happy hour hot spot.
Tips for hosting last-minute big game gatherings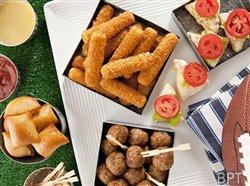 For sports fans, the months of February and March are busy - filled with catching football and basketball championship games happening in the professional and collegiate leagues. Then before we know it, spring sports season is upon us.
Paula Deen encourages you to take a walk in her footsteps and start seeing diabetes in a new light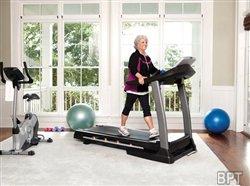 Paula Deen and her sons, Bobby and Jamie are helping adults find simple ways to manage everyday challenges associated with type 2 diabetes.
Five super nutrients that help you age well
Parents often use the adage "You are what you eat!" to encourage children to make healthy food choices, but the saying is equally true for mature adults. Providing your body with a variety of nutrients lets you feel your best, and may even prevent disease and help you live longer. Consider these five super nutrients for your diet.
The skinny on lighter fare for summer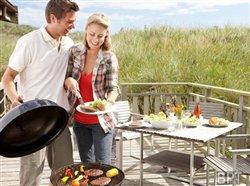 It's possible to enjoy light summer dining without sacrificing taste, variety or fun - all the good things we associate with warm weather eating. Here are ideas for better-for-you versions of some summer favorites.
Salty snacks reduce stress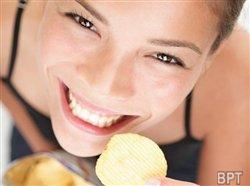 Stress affects everyone and can cause problems at work, home and with health. Researchers have found that stress is a leading cause of illness, affecting as much as 20 percent of the population. Economic factors, such as a recession, have also been shown to significantly increase population-wide stress levels.
Smarter snacking for spring and summer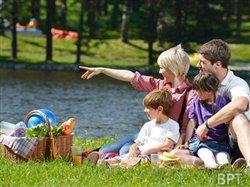 The air turns mild and warm, people gladly shed winter coats, and the days grow longer-everything about spring is lighter and brighter. Since the warmer months bring about many occasions to enjoy the best of backyard cookouts and boardwalk fare, the season's more indulgently delicious offerings may cause us to consider departing from our wellness goals.
The surprising ingredient that makes favorite recipes tastier and healthier
Modern or current may not be the word that comes to mind when you think of cottage cheese, but this dairy case classic is experiencing a resurgence that is taking it beyond the diet plate to a starring role in how consumers eat today.
How to freshen up your spring cuisine
For food fanatics, spring is the perfect time of year to add fresh produce back into your recipes and meals. Using seasonal ingredients can really help capture and enhance the flavors of spring and bring your cuisine to life. Whether you're using first yields from your garden or visiting the farmers market as soon as it opens, there are plenty of ways to take advantage of the season.
Get ready to spice up summer meals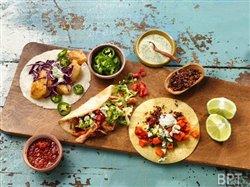 The inspiration for a great taco can be found in many places - from farmers markets to food trucks to upscale restaurants. All across the country, chefs and home cooks alike are reinventing the taco with global flavors and fresh ingredients. Craving a perfect, exciting taco? Five secrets to success
Expert tips and affordable tricks for planning summer parties
Warm sun, fresh air, soft grass - the summer season is the perfect reason to plan a festive gathering with friends and family. Whether you're celebrating a special occasion or simply spending time with the special people in your life, a few tips and tricks can help you plan a fun party without breaking the bank.
Anthony Bourdain talks last meal on earth, advice for restaurateurs; old-school cocktails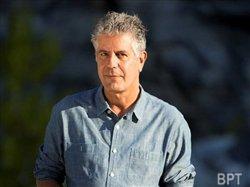 Love him or hate him, Anthony Bourdain is the biggest, baddest food dude on the planet. The self-proclaimed "chef slacker" shares his advice for restaurateurs and new chefs, and talks about his desired last meal on Earth and love of old-school cocktails.
Outdoor entertaining made easy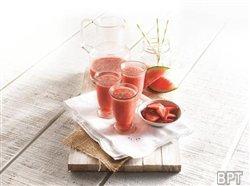 Patio season has arrived, and opportunities for outdoor social gatherings will abound in the coming months. Birthdays, graduations, showers, holidays and any other reasons to enjoy warm weather will call for unique outdoor party solutions that differ from indoor events. Here are a few ideas to make al fresco entertaining a snap.
Why going gluten-free doesn't mean going grain-free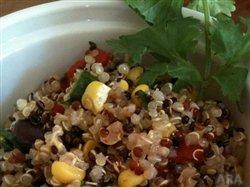 It's impossible to stroll the aisles in your local supermarket without seeing package after package labeled "gluten-free." But who really needs a gluten-free diet, and what does it mean to convert your daily diet to be gluten-free?