Lightening Deals
| | |
| --- | --- |
| Grab hot & steaming daily deals | |
Tips for making your spring cleaning a breeze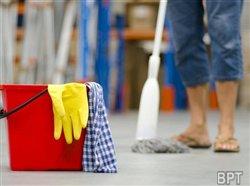 A long winter season can leave you and your family longing for outdoor activities. Before you head for some fresh air fun, you need to get your home in order for the spring and summer months ahead.
No need to buy new - a simple update will do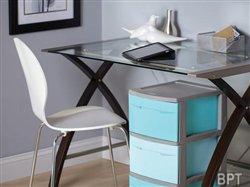 If you're like most homeowners, you have several furniture and decor pieces around the house that have seen better days. And while the natural response is to throw away outdated items and buy something new, even lackluster home objects deserve a second chance. You can easily transform your trash into treasure with a little creativity and some elbow grease.
Stylish stairs: Five can-do ideas that add personality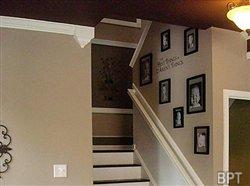 Stairs are no longer just a way to get from one floor to another. Realizing that staircases are quite often major focal points in their homes, homeowners are showing love to this once underappreciated space with a wide variety of creative and easy updates. Add personality and perk-up the daily climb in your home with these five do it yourself projects.
Tips for optimizing small spaces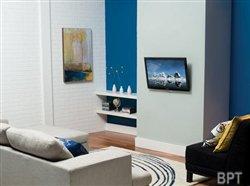 Being short on space doesn't mean you have to be short on style or efficiency. Even older small spaces can get an open, useful feel with the right design and decorating tactics. Here are a few ways you can optimize your small space.
Couples who design together, stay together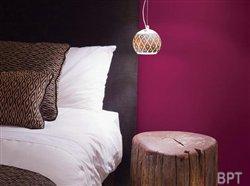 Opposites attract, and for couples who live together, compromising on personal style and design choices can be a difficult bridge to cross. Someone who wants a modern, contemporary vibe might not like the decor choice of someone who prefers a more traditional or rustic feel. What most people don't realize, however, is that blending two opposing tastes can actually be more visually appealing than sticking with just one design style. And, more importantly, it can be done quickly and affordably.
Today's dream home utilizes modern technology for increased functionality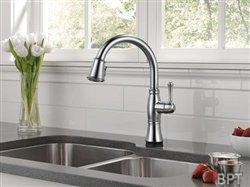 The number of improving housing markets expanded for a sixth consecutive month in January 2013 according to the National Association of Home Builders/First American. With this positive sign, it's an interesting time for homeowners to consider investing in high-tech home upgrades that not only increase their home's value and simplify everyday tasks, but also create a dream home ambience for the entire family to enjoy.
Protecting and prolonging the life of your leather investment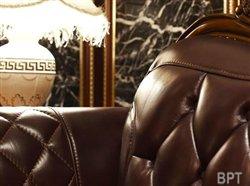 Mother Nature isn't always kind to your leather goods. Leather items are assumed to be durable and thus overlooked during spring cleaning, but without proper care, leather can become faded, cracked or dried out and even too stiff to wear.
Tips for setting up your home theater viewing space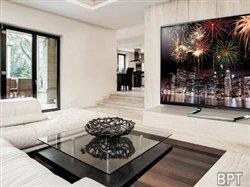 The home entertainment center concept has evolved dramatically over the past decade, from a single "tube" TV and a DVD player to full-blown, high-definition multi-media centers. The technology today offers a more immersive experience. And with a proper set up, you can enjoy the full potential of the pride and joy of your living room.
Curb appeal: 2013's hottest home improvement trend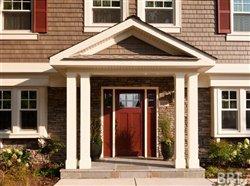 The busy home remodeling season is a great time for homeowners to focus on increasing curb appeal. The percentage of homeowners who feel now is a good time to spend money on home improvement has doubled since 2009, according to a recent survey among Better Homes and Gardens readers. Considering two of the top four features consumers have on their wish lists for their next home are low maintenance exteriors and a private backyard, high-performance products that come in a variety of colors, textures and designs are expected to be in high demand this year.
High-design, high-tech ideas for making your home more luxurious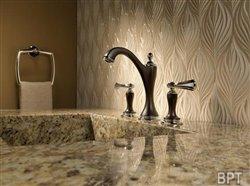 With so many demands on our time these days, it's easy to relegate adding luxurious elements to the home as something better suited for another day. Yet, with concerted effort and a few purposefully chosen items, it is easier than ever to create a home environment that pampers you each and every day.
High-tech homes make everyday living simpler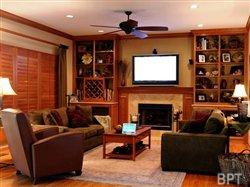 If you find yourself wondering how you ever got along before your smartphone, laptop and GPS, you're not alone. Technology is so much a part of how we go about our days that we often take it for granted. However, in many cases, houses haven't caught up to the same technological standards as the gadgets people carry with them 24/7. But that's all about to change, as new ideas begin to revolutionize the way we view our homes.
Three stress-free tricks to refresh your home from floor to ceiling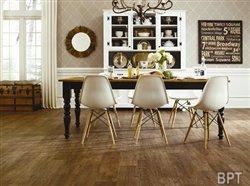 Spring is the time of year for renewal. So, it's no surprise that springtime finds most people planning to rejuvenate their spaces. Follow these three tips to give your home a stress-free, springtime makeover.
Give your home a fresh look with color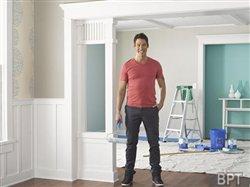 A fresh coat of paint can give any room an instant lift, making it a great solution for converting a space from drab to fab.
Inspiring ideas for a home makeover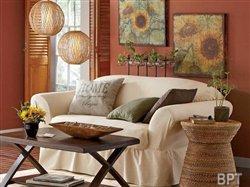 With spring just around the corner, it's time to focus on sprucing up your home. But balancing a budget and your home improvement desires can be a challenge. Some simple tips and tricks can help you make over your home for less.
2013's hottest home trends and easy upgrades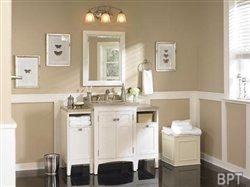 The top home decor trends for 2013 are already emerging, and homeowners seeking a fresh look will find a lot to love. Not only can these looks be accomplished in minimal time - they're budget friendly and easy enough for DIYers to finish in a weekend or less.
Amazing accents under $100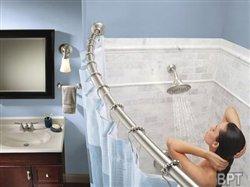 If you're bored by your bathroom, you might think a total room remodel is the only way to make a difference. And, if you're like most homeowners, you might not have the time, expertise or budget to tackle high-profile projects like replacing your flooring, vanity, tub or shower. Luckily, in a small space like a bathroom, making tiny tweaks can make a big impact.
Spruce up your home for spring in just a weekend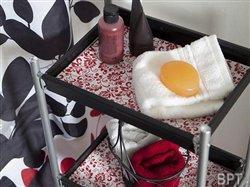 As the weather gets warmer, everything outside becomes fresh and new - so why not make your home as nice inside as the weather is outside? In just a weekend, you can complete a few quick, easy projects that will make a big difference in your space. Get inspired to give your home a spring spruce-up with these handy tips.
Popular remodeling trends for spring home improvement
It's time to think spring which means fresh home updates. Spring home improvement projects will help you update your home, add comfort and save more of your hard-earned paycheck.
Five tips for spring home decorating 'eco-style'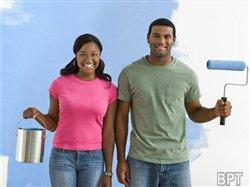 As spring blossoms, so does our desire to lighten up - in life and at home. Simple eco-friendly changes to home decor can set the tone for a much fresher and brighter outlook. Here are five tips to get you started.
Trash vs. treasure: Expert tips when hunting for authentic garage sale finds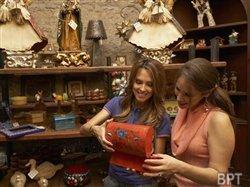 Collecting relics isn't a hobby just for Grandma and Grandpa any more. With the explosive popularity of TV shows centered around unearthing historic memorabilia and valuable pieces of Americana, searching for knickknacks and artifacts that make one-of-a-kind home decor is now a popular pastime for people of all ages. But how do you know the difference between what's really treasure and what's simply trash?
Renew yourself and your home in four easy steps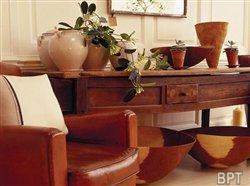 Your home can find new life when the weather warms. The transition of seasons is a perfect opportunity to refocus on improving yourself and your space.
Sell your home faster with these cost-effective staging tips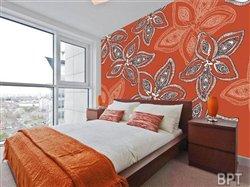 Appearances count, especially when you're trying to sell a home. Even though the housing industry experts predict this spring will be a seller's market, it's important to grab every advantage when you're trying to sell your home. Staging - decorating a house to appeal to the broadest possible range of buyers - can make the difference between a quick sale or a long, painful linger on the market.
Color, texture and more: Vinyl continues to be America's most-installed siding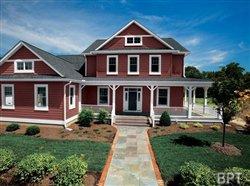 While vinyl siding has historically been the most-used siding material in the U.S., its continuing advancements are allowing even more choice when it comes to two critical qualities desired by homeowners: outstanding curb appeal and low maintenance. Add to this to the growing interest by homeowners to save energy and the increasing green measures being taken by builders, and insulated vinyl siding stands out as a versatile choice.
Whitewashed floors complement lively decorating trends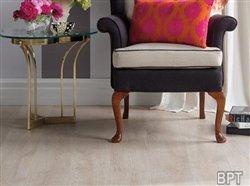 It's the season of sunshine and enjoying the great outdoors. Celebrate it with a style makeover for your home by tapping lively decorating trends and home decor ideas that will refresh and brighten your living space.
Top remodel trends for the modern home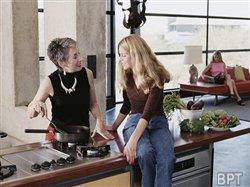 Thanks to foreclosures and short sales, home buyers are snatching up great houses at reduced prices and remodeling to create stylish modern homes. Lucky for those buyers, many of today's top trends are relatively easy to recreate, and will add resale value to their homes.
Deck DIY: Five tips to upgrade your outdoor living space for summer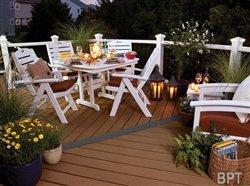 From grilling and dining to simply relaxing, your home's deck is frequently the center of family life during warm weather months. That's why there's no better time to give your outdoor living space the upgrade it deserves.
Transform garage sale castoffs into fun finds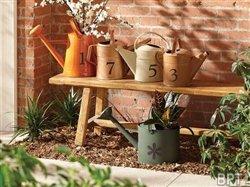 As the warmer weather is upon us, it brings many new activities: baseball, picnics, beach time and - best of all - garage sales. People are purging what they don't need or no longer want. It's the perfect opportunity to turn their trash into your treasure. From outdated odds and ends to forgotten furniture, there is a wealth of worthy items just waiting to be found, re-imagined and re-purposed.
Easy solutions to backyard problems so gardeners can focus on fun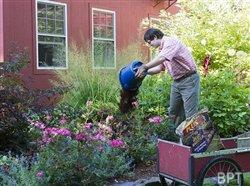 For time-stretched gardeners who prefer to enjoy their backyards rather than work in them, several new products make outdoor living easier. Each offers a thoughtful solution to a common outdoor living problem, providing time-saving help to gardeners, gadget geeks and all who love to focus on fun outdoors.
Entice buyers into your home with aromatic scents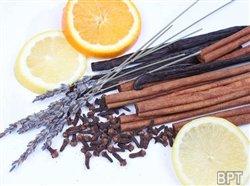 When a home smells good, it makes a favorable impression on visitors. This is exactly what home sellers want when they put their house on the market.
Fast and fabulous fixes to banish a boring bath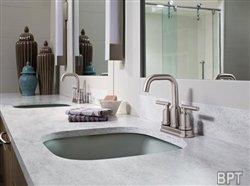 The best bathrooms are more than just functional areas - they're sanctuaries where you can escape, reset and recharge. And as one of the smallest and most-used rooms in the home, that's likely why they've become the most popular remodeling project (78 percent), according to the National Association of Home Builders.