Lightening Deals
| | |
| --- | --- |
| Grab hot & steaming daily deals | |
Backyard oasis planning made easy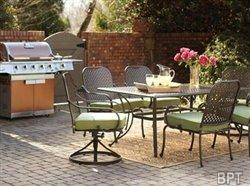 Hooray for a holiday. You've got the day off, you've sent out the backyard barbecue invite and all your nearest and dearest are coming over to eat, drink and be merry. So, what's next? Whether you're a seasoned entertaining pro or a new host,here are some tips to make your backyard an oasis for a long holiday or any weekend.
Garden detective: Clues to determine and deter unwanted animals in your yard and garden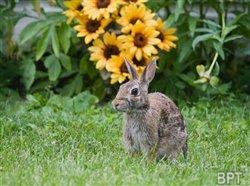 Holmes and Watson, Riggs and Murtaugh, Starsky and Hutch - when it comes to sleuthing out just what critter is munching on your spring garden, you may feel like your partnership with Mother Nature is as contentious as any that ever graced the big, or small screen. After all, how are you supposed to fight the "crime" of a decimated garden if you can't identify the suspect who's been devouring your daylilies?
Three ways to make your backyard safe for your kids and pets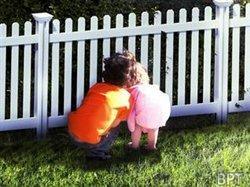 The sun is shining, the air smells of freshly cut grass and the kids are out of school. Long, lazy summers are a staple of any childhood, and getting outside for exercise and fresh air is healthy for both children and pets alike. By taking some simple safety measures in your backyard, you can also enjoy a relaxing, stress-free summer.
Basic maintenance can keep your lawn equipment running longer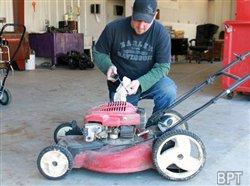 Spring is just around the corner, so it's not too soon to begin thinking about getting your lawn equipment ready. From lawn mowers to hedge and weed trimmers, you want to make sure those items are in good working order before you are ready to tackle the lawn for the first time. Taking the time for seasonal maintenance will mean more reliable equipment and a safer experience for you. Here are some great tips to make sure you're ready to go for the season.
Repairing a damaged mailbox starts with setting the post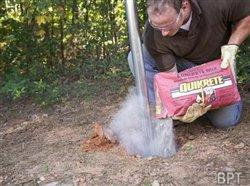 There are about 52 million curbside mailboxes in the United States, according to the United States Postal Service. Unfortunately, many of these mailboxes face damage caused by inclement weather, inattentive drivers or other unexpected incidents that can make mail delivery more challenging. While it is unrealistic to think all harmful accidents to mailboxes can be prevented, homeowners can minimize the time a damaged mailbox is out of commission by making the necessary repairs in a timely manner.
Easy tips for a manicured lawn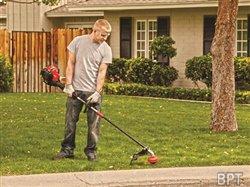 The days are getting longer, the grass is growing and yard work season has begun. Many homeowners strive to have the best lawn in the neighborhood, but the task ahead can often feel daunting and time-consuming. Although yard work can be overwhelming at times, the steps to a great-looking lawn are easier than you think.
Add economical living space with an outdoor room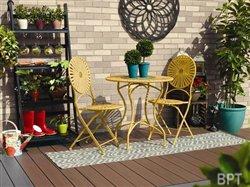 Adding living space to your home can be an expensive prospect. However, creating an outdoor room is a budget-friendly option that gives you more square footage, as well as additional opportunities to enjoy the season. As an extension of the home, outdoor rooms with decks or pergolas can be personalized to truly bring indoor comforts outside for relaxation and entertaining.
Help your landscape defeat the heat and thrive this season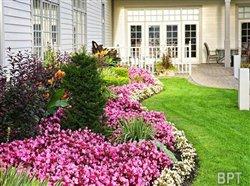 April showers might bring May flowers, but the coming season also could bring stifling heat that scorches landscapes or results in ongoing water shortages. This season, de-stress lawn and garden care with seven quick tips that will help you reduce outdoor water consumption, while keeping your landscapes lush, healthy and vibrant.
Birdfeeder basics: Bring on backyard birds with the right feeders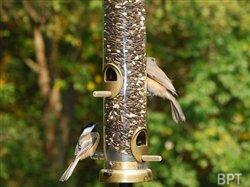 When you dine, do you prefer clean and attractive tableware? Does ambiance enhance your enjoyment of your food? Birds feel the same way about their dining habits - the type and cleanliness of your bird feeders directly affects the number and species of birds that will visit your backyard this season. Here is some guidance for choosing the right feeder styles to attract the maximum number of feathered friends to your yard.
Summer garden glory without the weeding and watering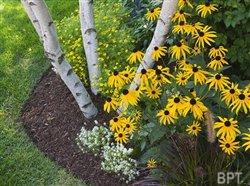 Summer can be tough on gardens. In what should be their glory days, many gardens suffer from neglect. Long weekends and summer vacations leave yards untended, while summer heat is an excuse for putting off chores. But it doesn't have to be that way. It's possible to have both a glorious well-maintained garden and time for fun in the sun by taking some smart gardening steps now.
Surprising ways hot tubs heat up relationships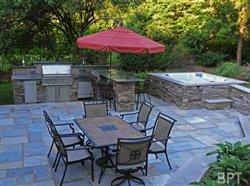 Recreating that spark or special connection with your spouse or significant other, free from the distractions of everyday life, isn't as difficult as you may think. The answer can actually be found in your own backyard.
Serve up an ideal space for summer outdoor entertaining
The arrival of milder temperatures means dining al fresco, hosting neighborhood cookouts and enjoying intimate cocktail parties under the stars. When creating a backyard oasis to entertain family and friends this summer, it's important that it be both inviting and able to withstand the wear and tear that goes hand-in-hand with warm weather fun.
Lawn care 101: Dig into spring with tips for a lush lawn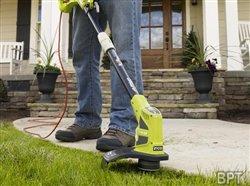 Having a well-kept lawn not only will keep you in your neighbors' good graces, it also adds value to your home. Lawn care doesn't need to be complicated, but sometimes it just needs to be done.
Green gardening tools and techniques that really work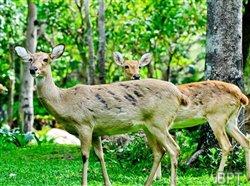 Americans have embraced recycling and are enthusiastic about cleaner energy sources. Yet when it comes to caring for their outdoor environment, many people still use less earth-friendly tools and techniques. Advances in environmentally responsible products have made it possible for homeowners to effectively care for their gardens and landscaping, while protecting the environment at the same time.
Tips for extending your home into your patio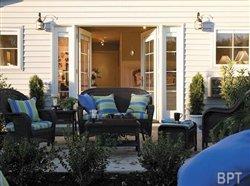 In warmer weather, patios transform into the ultimate gathering space for backyard barbecues, reading, relaxing or even exercising. These outdoor rooms become an extension of the house, seamlessly merging the outdoors inside and vice versa.
Warmer weather home updates that are easy on your wallet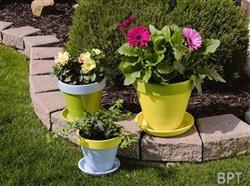 As the weather turns warmer, most of us are experiencing cabin fever, anxious to escape to the outdoors. But has the harsh winter weather put a damper on your outdoor spaces? Don't fret. You can easily spruce up your exteriors with a few easy and inexpensive home improvement projects.
Tips for creating a greener outdoor living space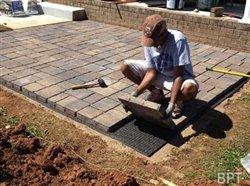 Outdoor living spaces remain a popular home improvement, but while you're planning your patio or prepping your planting beds do you consider the impact these improvements might have on the environment? Creating a great outdoor space can be even more satisfying when you take steps to make your project as "green" as possible.
Five environmentally friendly ways to keep your lawn looking great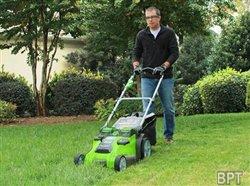 Maintaining the perfect lawn is easier than you think and with the right tools, you can be both efficient with your yard work and eco-conscious. If it's lush green turf that you're after, but you also care about your carbon footprint, there are a few tools and practices that can help you have it both ways.
Spring fling must-haves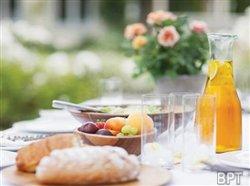 Spring provides the perfect opportunity to host a party and show off all of the hard work you've put into your lawn and garden. Before your first guest arrives, make sure you have made all the preparations for your blooms to blossom, your garden to grow and your outdoor space to be pest free.
No backyard? No problem - the new trend of yardless gardening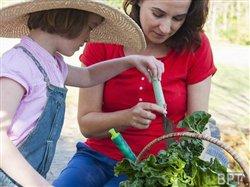 The number of American households engaging in do-it-yourself lawn and garden activities rose by more than 3 million in recent years, the National Gardening Association's National Garden 2012 Survey found. That can include you, even if you don't have an actual yard. Yardless gardening is a popular alternative for people short on green space looking to flex (or find) their green thumbs. Here are some tips.
Digging soon? Call 811 first for safety's sake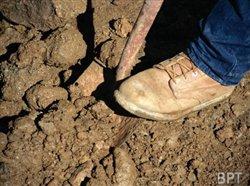 With winter forgotten and spring in the air, many homeowners are packing away their snow boots and rolling up their sleeves to get started on long-awaited home improvement projects. Across the country, homeowners and professionals alike will plan landscaping and home-improvement projects this season that require digging.
Set yourself up for the perfect season of outdoor entertaining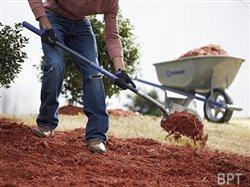 As temperatures warm, many of us can't wait to get outside and rediscover the joys of our outdoor spaces. One of the best ways to ensure the enjoyment of your space all season long is with some spring cleaning and upkeep of your yard and outdoor living spaces.
Easy solutions to backyard problems so gardeners can focus on fun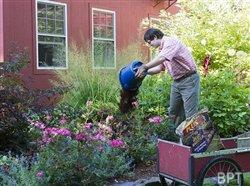 For time-stretched gardeners who prefer to enjoy their backyards rather than work in them, several new products make outdoor living easier. Each offers a thoughtful solution to a common outdoor living problem, providing time-saving help to gardeners, gadget geeks and all who love to focus on fun outdoors.
Making the perfect outdoor living space in your backyard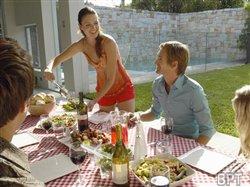 As the weather begins to warm and the daylight hours get longer, your yard can quickly become the most important "room" of your home. However, you aren't alone if your backyard looks outdated and lackluster. Weather conditions can be tough on outdoor areas, but with a few simple updates, you can create the perfect outdoor living space.
Spring into action for a lush summer lawn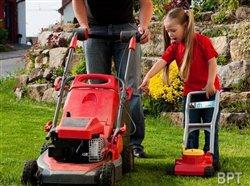 There's little as inviting on a hot summer day as a lush, green lawn. To make sure your yard is ready for summertime fun, invest a little time and attention into it this spring.
Four ways to drought-proof your yard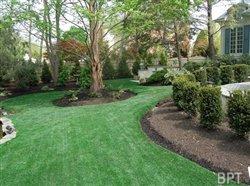 The past few years have not been kind to lawns and gardens across the country. The summer of 2012 brought severe drought to much of the Midwest and a good portion of the country continues to experience drought conditions. Homeowners have two choices in dealing with drought: try to water enough to keep grass and plants alive and looking good, or implement long-term changes to make yards more resistant to extremely dry and hot spells.
Sure-grow guidance for first-time gardeners
Most of us want that home-grown, healthy goodness that veggie and herb gardens provide, but sometimes it's hard to figure out just where to begin. Gardening can be easy if you start with these six simple steps.
What to look for when buying a zero-turn mower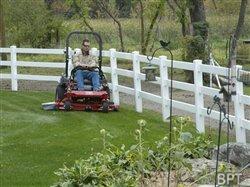 Ever wonder how those lawn-care guys get so much done in a day? They use zero-turn radius mowers that can significantly trim the time and effort involved in cutting grass. If you have a large yard to cut, a zero-turn mower can make your task quicker and easier.
More beauty, less beast in your lawn and garden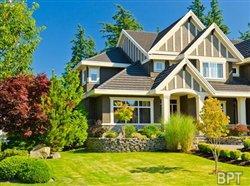 A tale as old as time, true as it can be ... insects, weeds and poor fertilization are the beasts that take away from the beauty of plants and flowers in our lawns, gardens and even homes. To maintain a home and landscape your neighbors envy, interiors and exteriors should remain pest-free, and plants should be fed with the proper nutrients to stay healthy all-season-long
Enhance your outdoor space with an outdoor fireplace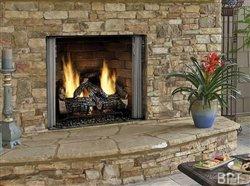 Warm weather is here - and it's time to get outdoors.Fire up the grill, dust off the patio furniture and envision relaxing on a cool night around an outdoor fireplace. Here's what you need to know if you want to enhance your outdoor space with a beautiful fireplace.
Well-built decks marry personality and functionality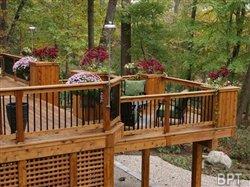 As temperatures increase, your thoughts may wander to spending time outside sharing conversation, drinks and meals with friends and family. For many homeowners, that can mean renovating an existing gathering spot or replacing it with a new deck. A well-planned deck can increase a home's value and usable space.
Three must-have features to add to your backyard this summer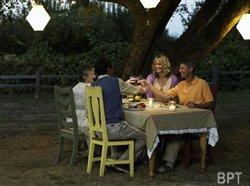 Is your backyard ready for bliss this summer? You probably look forward to spending as much time outdoors as possible during warmer months. Here are three must-have backyard features that can keep your outdoor time comfortable, enjoyable and luxurious, no matter the time of day or night.
Top tips for avoiding injury and strain while gardening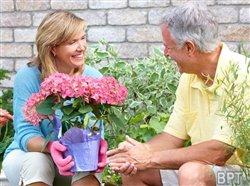 Fresh packets of seeds, the dirt between your fingers, and the smell of freshly churned earth - gardening season has officially begun. Whether you're a seasoned green thumb or a newbie to home planting, gardening is a great activity that provides both physical and mental health benefits. But one unwelcome part of taking up gardening as a hobby is the potential for strain and injury. Follow these tips and you'll get the most out of your garden and avoid hurting yourself.
Five budget-friendly outdoor living space solutions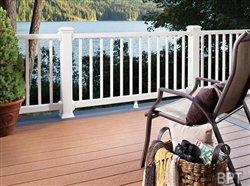 As summer approaches, you're probably dreaming of a luxurious outdoor retreat ideal for al fresco lunches, cookouts with friends or lazy afternoons spent sunbathing. While you also may be wondering if this project fits within your budget, it is possible to construct a completely customized outdoor oasis without breaking the bank.
Backyard trends: Save money installing your own vinyl fence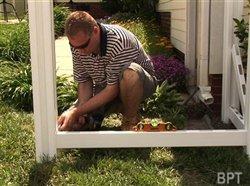 If you want the maintenance-free benefits of a vinyl fence but are intimidated by the price tag, you're not alone. Many homeowners are initially surprised at the cost of a vinyl fence, particularly since the installation costs are generally as much as the materials. Recent trends show that more and more homeowners are saving money by installing their own vinyl fencing.
Make warm-weather chores a breeze with these tips
Warm weather brings everyone outdoors - grilling on the deck, playing on the lawn and savoring beautiful gardens. To create these beautiful outdoor spaces, the experts at Lowe's offer four easy, affordable projects you can do yourself. Follow these tips to make sure your outdoor spaces are in tip-top shape by summer's end.
Simple ways to save water, money and your landscaping this summer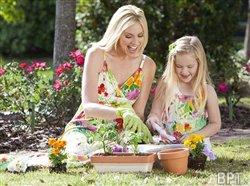 With many states facing drought this summer, homeowners across the country will be looking for ways to save their landscaping while conserving water at the same time. Even if you're not in a drought-affected area, it pays to keep conservation in mind when it comes to watering outdoors. Using less water is good for the environment and your wallet.
Mix and match trend revolutionizing deck design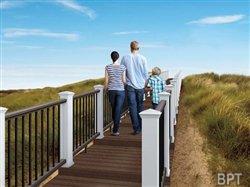 When it comes to fashion faux pas, the only thing worse than clashing patterns is overly matching every item. Mixing and matching creates exciting contrast - and not just when you dress yourself, but also when you "dress up" your home. The trend toward mixing colors and materials has made its way outdoors, with enterprising homeowners getting creative with their decks.
Expanding outdoor living space adds value to your home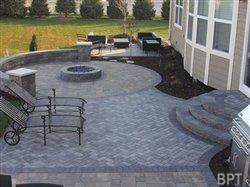 Even during a challenging economy, the outdoor living trend remains popular as homeowners seek to add lasting value and functional living space under the sky and stars. Whether it's a do-it-yourself patio or a professionally installed outdoor kitchen, the beauty, usefulness, value and ease of maintenance in outdoor living space is limitless.
Deck DIY: Five tips to upgrade your outdoor living space for summer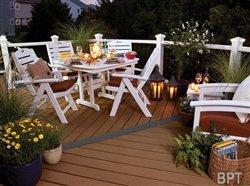 From grilling and dining to simply relaxing, your home's deck is frequently the center of family life during warm weather months. That's why there's no better time to give your outdoor living space the upgrade it deserves.
Easy DIY cures for common concrete problems
As with other home maintenance tasks, making your own repairs to minor concrete damage yourself can prevent problems from becoming worse - and turning into something that requires costly replacement by professionals. Here are some concrete repair tasks that you can do yourself, and helpful tips for doing the jobs right.