Lightening Deals
| | |
| --- | --- |
| Grab hot & steaming daily deals | |
Simple steps to a healthier heart
For millions of Americans, the battle against heart disease and other cardiovascular conditions goes on year-round. The steps to achieve better heart health can be simple. Experts agree that heart disease can be both preventable and controllable with the appropriate lifestyle changes.
A celebrity chef's tips for scoring big with game-day partying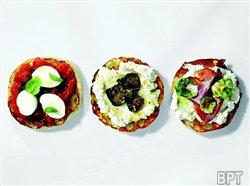 Whatever sports you like to watch - whether pro levels or big collegiate moments such as the NCAA Men's Final Four, NCAA Frozen Four or College World Series - they all have one important thing in common: watching with friends makes them even more fun. Hosting the perfect game-day viewing party is sure to score big with your friends, no matter what sport you're watching together.
Expert tips and affordable tricks for planning summer parties
Warm sun, fresh air, soft grass - the summer season is the perfect reason to plan a festive gathering with friends and family. Whether you're celebrating a special occasion or simply spending time with the special people in your life, a few tips and tricks can help you plan a fun party without breaking the bank.
Don't miss a beat this college basketball season
The college basketball tournament is one of the most exciting times of the year for basketball fans across the country, so much so that workplace productivity takes a nosedive. Whether you're watching from your desk or from your couch, the following tips can help you stay in the know this season and help make you the MVP among your friends and co-workers.
Stretching your summer entertaining dollars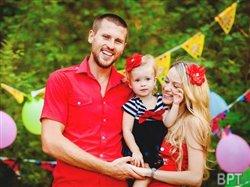 Warm weather is "special occasion" season. Whatever your event - a wedding, graduation party, family reunion or July 4th fete - summer celebrations have one important thing in common. Everyone wants to get the most bang for their buck. Here are timely tips to stretch your entertaining dollars this summer season.
Sure-grow guidance for first-time gardeners
Most of us want that home-grown, healthy goodness that veggie and herb gardens provide, but sometimes it's hard to figure out just where to begin. Gardening can be easy if you start with these six simple steps.
Season's cleanings - tips to keep your home clean and clutter free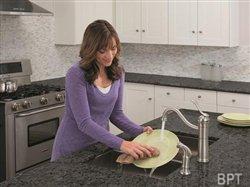 After a long winter, spring is finally in sight. Before the season is in full bloom and outdoor chores pile up, take advantage of spring showers to tackle the indoors first with easy home cleaning and organizing projects. To get your home in tip-top shape, start by breaking down your to-do list room by room, so you can create an easily achievable goal that will leave your house looking fabulous and you feeling refreshed.
Add economical living space with an outdoor room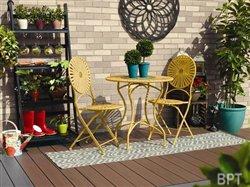 Adding living space to your home can be an expensive prospect. However, creating an outdoor room is a budget-friendly option that gives you more square footage, as well as additional opportunities to enjoy the season. As an extension of the home, outdoor rooms with decks or pergolas can be personalized to truly bring indoor comforts outside for relaxation and entertaining.
Tips for avoiding costly errors on your tax return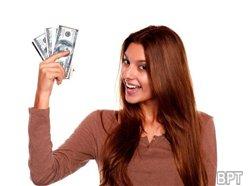 Making mistakes is one of Americans' biggest fears at tax time. A single error can delay the processing of your return or even cause it to be rejected by the IRS. If that happens and you're entitled to a refund, get ready to wait. If you're doing your own taxes for the first time this year or aren't able to import last year's return, be especially careful to avoid these common errors.
Who has time for sick days? Tips to fight the cold, cough and flu this year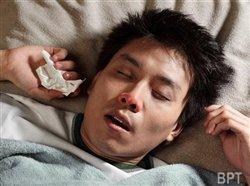 While health experts advise sick workers to stay home to avoid spreading germs, few of us can afford to take that many sick days off from work or home life. Fortunately, you can get by fighting cold and flu symptoms if you're not able to take sick days.
Healthy summer skin: tips for every age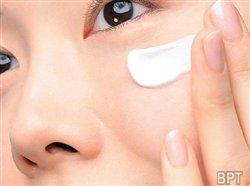 As people show more skin with the summer season, it is important to get into a skincare routine that fits your lifestyle. Extended time in the sun can result in unwanted wrinkles, blemishes and sagging skin, not to mention more serious consequences - melanomas, scarring and skin cancer.
Californians lead the way - again - in trend toward 'greener' backyards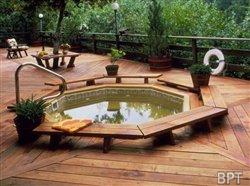 From implementing stricter standards for vehicle emissions to creating a state-level agency to administer stewardship of the environment, Californians have always been at the forefront of the green movement. That commitment to the environment even extends to local backyards, where California homeowners are turning to eco-friendly materials, building practices and landscaping to create "greener" outdoor living spaces.
The skinny on lighter fare for summer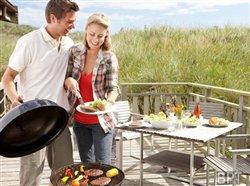 It's possible to enjoy light summer dining without sacrificing taste, variety or fun - all the good things we associate with warm weather eating. Here are ideas for better-for-you versions of some summer favorites.
Stop your relationship rut: 3 simple steps to a fresh start this Valentine's Day
Feeling like you're in a relationship rut? You're not alone. Whether you're single or married, getting stuck in a routine may be normal, but that's no excuse to keep on down the same path. Take control of your love life and break out of your relationship habits. Relationship expert and author of "Cheat On Your Husband With Your Husband,"Andrea Syrtash, shares three simple steps to help you identify your patterns, make small changes and ultimately decide if this is the right relationship for you.
Fun tips for fantastic family vacations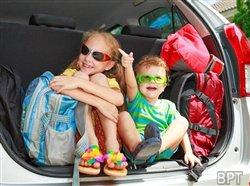 Family vacations are always a great time for family bonding and exploring new places. With some careful planning, the trip can be packed full of fun from the minute you lock the front door to the minute you arrive back home, exhausted and ready to share stories of your adventures with friends and family.
What to do when your drinking becomes a problem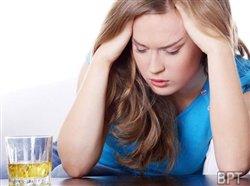 There's no denying that drinking is a widely accepted element of social life in America. Cocktail parties, evenings out, formal functions, and even a drink or two with dinner are customary practices. However, alcohol abuse is a major problem in this country and, on a different level, many "social drinkers" probably don't even know that they have a drinking problem. So how much alcohol is too much?
Don't let spring cleaning weigh you down: Here's how to spring forward
Spring is the time to shed your winter layers, dust off the cobwebs, open the windows and embrace the beginning of a new season. Aside from spending more time outdoors, the sunshine and warm weather often energize us to do the things we put off during the cold winter months, such as cleaning and organizing.
Finding inspiration in basketball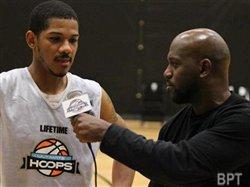 If you love March basketball, here's how to use the time and energy you spent on choosing a winning bracket to live your own hoop dreams.
Protect yourself from summer's backyard pests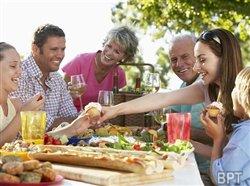 Warm weather is here for the next few months, and that means you'll be spending more time outdoors with family and friends - and more time with summer pests. Mosquitoes, fire ants, bees, wasps and yellow jackets are some of summer's worst bugs. And those pests can be more than a mere nuisance.
Five fast fixes and tips for a summer-ready car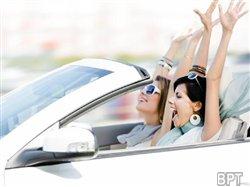 With summer just around the corner, it's time to get your car in tip-top shape to withstand hot days and long road trips. Summer driving requires your car to run differently; some adjustments and inspections are important to ensure your vehicle lasts season to season. Follow these five fast fixes and inspections to cruise through the summer and avoid roadside headaches.
Help your landscape defeat the heat and thrive this season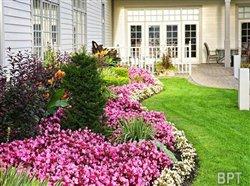 April showers might bring May flowers, but the coming season also could bring stifling heat that scorches landscapes or results in ongoing water shortages. This season, de-stress lawn and garden care with seven quick tips that will help you reduce outdoor water consumption, while keeping your landscapes lush, healthy and vibrant.
Is it time for a financial checkup?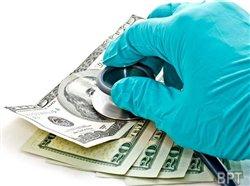 For most of us, checkups are a regular part of life. Dental visits, auto maintenance appointments and even glances in the bathroom mirror all help us catch potential problems and assure that all is - or will be - well. What's true of teeth, engines and grooming is also true of finances: regular checkups are recommended.
Five tech tools that can help you get into a new home faster
Just 10 years ago, homebuyers would have started the purchasing process with a phone call to mortgage broker or real estate agent, a drive through a desirable neighborhood and a perusal of the classifieds. In 2013, however, buying a house is a high-tech affair, with technology making it easier than ever to find and finance the home of your dreams.
Weekend home improvement projects that add value and curb appeal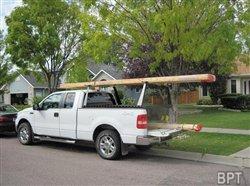 Weekend warriors rule as 2013 is proving to be the year that the do-it-yourself trend reaches full momentum. If you have a weekend to spare, you have plenty of time to make some home improvements that add value and curb appeal. The key is to choose projects that have a big impact, but only take a few days to complete.
What happens to a business when the power goes out?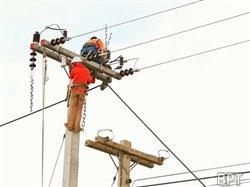 Losing power leads to instant anxiety: when will it return? Aside from the absence of everyday luxuries like turning on the TV or connecting to the Internet, you may worry about the food in the fridge spoiling, and wonder when you'll be able to take a hot shower. While these types of events present real problems for the average homeowner, business owners worry about when the cash register will start ringing again.
Get glowing with simple tips for summer skincare
Sunshine and fresh air make us fall in love with summer every year. It's a time to explore the outdoors and enjoy fashions like tank tops, flip-flops and sun dresses. How can you get beautiful summer-ready skin while keeping it protected from the sun's hot rays?
Cleaning the right way to remove allergens
When you're done with spring cleaning, you may assume you've eliminated any allergy triggers that were lurking in your home. But the truth is, if you don't clean the right way, you might be making the problem worse. To maximize your cleaning efforts and reduce allergens, consider these simple tips.
Easy solutions to backyard problems so gardeners can focus on fun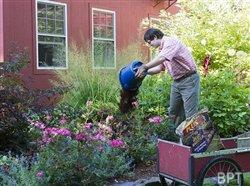 For time-stretched gardeners who prefer to enjoy their backyards rather than work in them, several new products make outdoor living easier. Each offers a thoughtful solution to a common outdoor living problem, providing time-saving help to gardeners, gadget geeks and all who love to focus on fun outdoors.
The food and the fun that define summer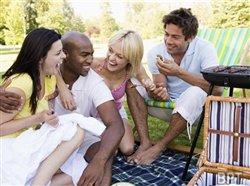 When the weather warms, there are plenty of fun outdoor activities to enjoy, which means there's also a bounty of summer fare to eat. From the traditional to the intriguing, you never know what interesting food choices you may find while out and about. What better way to kick off summer than with a few fun activities that pair good times with the foods that define the season?
Backyard oasis planning made easy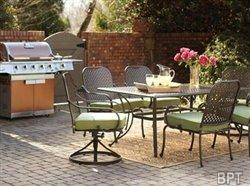 Hooray for a holiday. You've got the day off, you've sent out the backyard barbecue invite and all your nearest and dearest are coming over to eat, drink and be merry. So, what's next? Whether you're a seasoned entertaining pro or a new host,here are some tips to make your backyard an oasis for a long holiday or any weekend.
Frequent spring allergy questions answered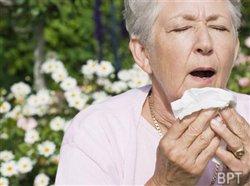 Spring is in the air - and that means pollen, mold spores and other airborne allergens are going to bring on sneezing and wheezing for an estimated 40 to 50 million Americans.
Score big with a game-day snacking strategy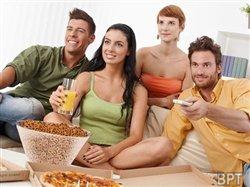 Whether you're snacking through the biggest football kick-off of the year or an epic college basketball match-up - score big with lower-calorie, game-day snacks that won't crush your passion, but will keep you fueled up for the game-winning play. Consider including these game-time snacking rituals next time you're getting ready for the big game.
How to turn your backyard into the best vacation destination
There's a reason why virtually every great hotel in a great location has a pool and hot tub: people love recreation and relaxation. When it comes to creating a resort-like vacation experience in your backyard, nothing fits the bill better than a swimming pool or hot tub.
From golf to fishing: America's ultimate destinations for active travel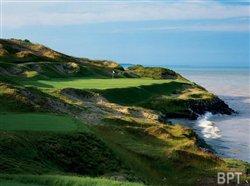 The word "vacation" means different things to different people. For some, it's lounging poolside and sleeping until noon. Others, however, savor the opportunity to get outside, try some new activities and indulge in their favorite pastimes for days on end. If you're one of the latter group, there are few better places to travel than right here in the United States.
Spring into action for a lush summer lawn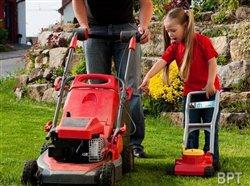 There's little as inviting on a hot summer day as a lush, green lawn. To make sure your yard is ready for summertime fun, invest a little time and attention into it this spring.
Healthy foods and creative recipes provide vitamin D when sunshine is scarce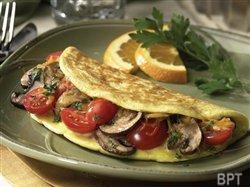 When days are short and sunshine is scarce, it's only natural to feel a little out of sorts. The sun is the body's chief source of vitamin D, and for many Americans, clouds and cold temperatures can lead to deficiencies. Fortunately, there are other sources that provide this important vitamin - some of which come in a deliciously edible form.
Flip-flop fans: Hard, cold facts about your favorite hot weather footwear
No matter how much you adore your flip-flops, they shouldn't be all-occasion footwear. Sometimes, they can lead to sore feet or even severe injury. The secret to safely enjoying flip-flops through summer is two-fold. First, find the right style, and second, know when to wear flip-flops and when to wear something else.
How to recharge your resolutions
Many find that the new year is a time to wipe the slate clean. In fact, 45 percent of Americans made New Year's resolutions, according to the Journal of Clinical Psychology from the University of Scranton. But while it is easy to make resolutions, the hard part is actually following through with them.
Ease travel worries with three simple tips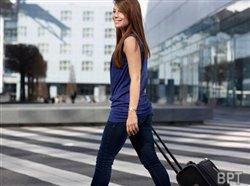 Traveling has its fair share of challenges, from never-ending lines to unexpected layovers and uncomfortable flights. Fortunately, by incorporating just a few expert tips, traveling can be less stressful whether you are jetting off for business or pleasure. Simplify travel with these easy tips.
Father's Day gift ideas to make Dad feel like a king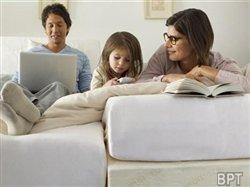 You need to come up with the perfect Father's Day gift this year. But combing through the vast array of items on his wish list can be a challenge. Here are some great ideas to make your selection easier - and make any dad feel like the king he truly is.
Medicine cabinet makeover tips for people with high blood pressure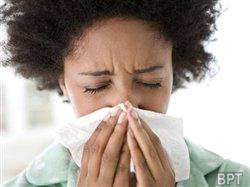 If you're among the 68 million Americans who have high blood pressure, you may feel that taking your medicine, getting plenty of exercise and eating a healthy diet means you're doing everything you can to manage your condition. But with cold season in full swing and many areas of the country recording record numbers of flu cases, it might be time for a medicine cabinet makeover as well.
Protect your information during the tax-season identity theft boom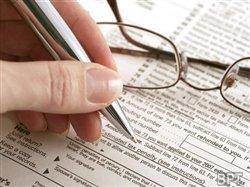 Tax season can be stressful, and each year people scramble to send in their tax returns, right down to the deadline. But for those who do a little preparation and avoid procrastinating, it can be significantly less tense. However, whether you're a last-minute rusher or an ahead-of-the-game planner, you need to take steps to protect your identity during tax time, or you could be facing the greatest stress of all.
Simple ways to reduce excess sugar in your diet this summer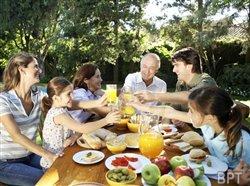 Warm weather offers many sweet delights, from trips to the beach and more free time, to seasonal foods and soirees with family and friends. Unfortunately, many of the foods we commonly associate with spring and summer are high in added sugars. Hidden sugar in summer foods can make it a challenge to regulate calories and stay on track with your health goals.
Three must-have features to add to your backyard this summer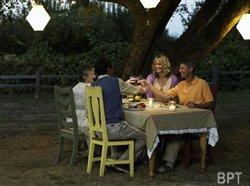 Is your backyard ready for bliss this summer? You probably look forward to spending as much time outdoors as possible during warmer months. Here are three must-have backyard features that can keep your outdoor time comfortable, enjoyable and luxurious, no matter the time of day or night.
Tips and tools to prepare for power outages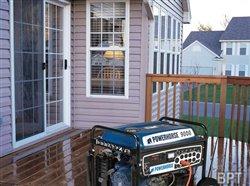 Storms have been packing big punches in recent years. While the debate about the cause might rage on, so do the natural elements that wreak havoc on private homes and public infrastructure. As has been seen in recent years, the aging of the American power grid has resulted in extended power outages - and that increasingly seems that this will be the new norm. However, going without power for long periods of time is non-negotiable for many Americans.
Expert fitness tips for a healthy, effective summer slim-down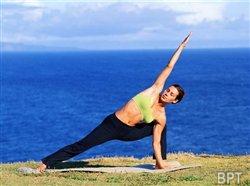 While children long for the lazy carefree days of summer, many adults view the season as a reason to be active and get healthy. Whether to look good for an upcoming beach vacation or simply to have the energy to enjoy the season to the fullest - setting health goals is a great first step. Sticking to those aspirations doesn't have to be difficult or stressful. Just follow a few expert tips and you'll look and feel great in no time.
Bridal trends transform grandma's china from vintage to vogue
New brides are transforming something old into something new. That's according to the latest bridal tabletop trends.
Time-pressed in the kitchen? Rediscover pressure cooking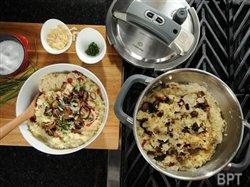 There's nothing like the smell of a home-cooked meal wafting through the kitchen for hours and hours - that is, if you have time to prepare such a meal. Since most of us don't have that sort of time on a daily basis, many time-pressed cooks are rediscovering pressure cooking: an age-old cooking method that makes mealtime fast and easy.
Five swimming pool myths that are all wet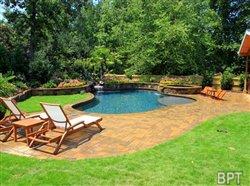 From the belief that it costs too much to operate a pool to the misconception it will go unused, myths about pool ownership abound - and they likely dissuade some homeowners from making this valuable home improvement. If you've been considering adding a swimming pool to your outdoor environment, here are five common myths that simply don't hold water.
Transform garage sale castoffs into fun finds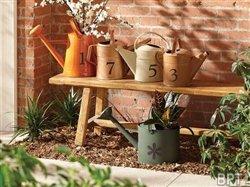 As the warmer weather is upon us, it brings many new activities: baseball, picnics, beach time and - best of all - garage sales. People are purging what they don't need or no longer want. It's the perfect opportunity to turn their trash into your treasure. From outdated odds and ends to forgotten furniture, there is a wealth of worthy items just waiting to be found, re-imagined and re-purposed.
Suppress the sneeze: Tips to help prep your home for allergy season
The season of sneezing has made its annual return and that can only mean one thing for homeowners: preventative cleaning measures. Especially true for allergy and asthma sufferers, there is no better time to get a head start on prepping your home against unwanted allergens than the early weeks of spring.
New initiative celebrates unsung heroes of severe allergy awareness
Individuals at risk for anaphylaxis - a severe, life-threatening allergic reaction - know the importance of having people around them who can help with allergen avoidance, such as bringing allergy-friendly food options to the company party or helping to shield from bees on the playground. Now, there is a new way to say "thank you" to the teacher, relative or co-worker who has made a difference in the life of an individual at risk for anaphylaxis. Sanofi US has launched a Severe Allergy Awareness Facebook page where individuals have a unique opportunity to create online awards via the "Celebrate Someone" app to recognize an unsung hero of allergy awareness.
Red carpet tips to make the most of awards season
From the Oscars to the Grammys, it doesn't matter if you're a music buff, movie mogul or somewhere in between, there's an awards show for everyone to watch from home. With so many red carpets rolling out, make the most of the season, and have some fun along the way.
Small energy improvements that save big money in the new year
The beginning of the year is a great time to make positive changes in your home. While many will wait until March to embrace "spring cleaning" season and make home improvements, a few simple changes can be made now to help you conserve energy and start saving money right away. Here are some steps that can help lower energy consumption - and associated costs - in your home this month and throughout the year.
Outdoor entertaining made easy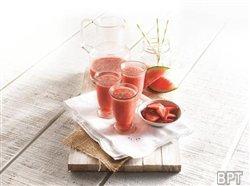 Patio season has arrived, and opportunities for outdoor social gatherings will abound in the coming months. Birthdays, graduations, showers, holidays and any other reasons to enjoy warm weather will call for unique outdoor party solutions that differ from indoor events. Here are a few ideas to make al fresco entertaining a snap.
Prevention, detection tips for the most common type of cancer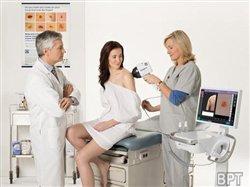 Melanoma, the most lethal form of skin cancer, has steadily increased over the past three decades - to the rate of one American dying an hour from it, according to the Skin Cancer Foundation. Detecting melanoma when it is most treatable is key to survival. Fortunately, you can take steps to reduce your risk of getting skin cancer, and improve your chances of catching it in its most curable stages.
No backyard? No problem - the new trend of yardless gardening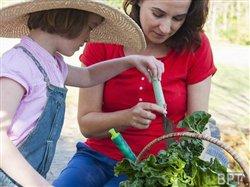 The number of American households engaging in do-it-yourself lawn and garden activities rose by more than 3 million in recent years, the National Gardening Association's National Garden 2012 Survey found. That can include you, even if you don't have an actual yard. Yardless gardening is a popular alternative for people short on green space looking to flex (or find) their green thumbs. Here are some tips.
Warmer weather home updates that are easy on your wallet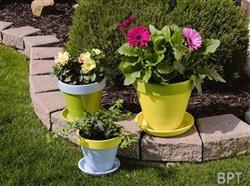 As the weather turns warmer, most of us are experiencing cabin fever, anxious to escape to the outdoors. But has the harsh winter weather put a damper on your outdoor spaces? Don't fret. You can easily spruce up your exteriors with a few easy and inexpensive home improvement projects.
Four fun, easy ways to spend more time on the water this summer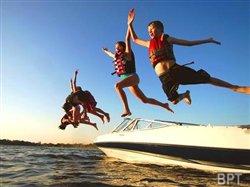 Whether it's the wind in your hair, the whine of a reel or the thrill of watersports, every summer the water invites us to jump in and have some fun. Many might be surprised to learn that boating is an accessible and active hobby close to home, making it easy to plan a day on the water.
Make warm-weather chores a breeze with these tips
Warm weather brings everyone outdoors - grilling on the deck, playing on the lawn and savoring beautiful gardens. To create these beautiful outdoor spaces, the experts at Lowe's offer four easy, affordable projects you can do yourself. Follow these tips to make sure your outdoor spaces are in tip-top shape by summer's end.
Keep your office healthy to prevent a flu outbreak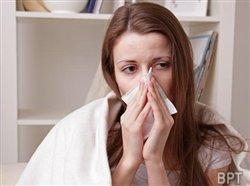 A flu outbreak in your workforce can cause problems in several different areas of your business. The best flu prevention is encouraging and educating workers on how to be proactive at fending off the flu virus. By making sure your employees do the best they can to stay in good health and flu free, you can keep your business running smoothly and efficiently.
Five tips for lighter, brighter summer eating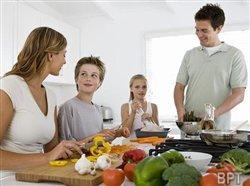 Simple, fresh and delicious - that's summertime eating at its best. Less time in the kitchen means more time to enjoy the bright delicious flavors of just picked berries, peaches, greens and other vegetables. Follow these five tips for great summer meals.
How to freshen up your spring cuisine
For food fanatics, spring is the perfect time of year to add fresh produce back into your recipes and meals. Using seasonal ingredients can really help capture and enhance the flavors of spring and bring your cuisine to life. Whether you're using first yields from your garden or visiting the farmers market as soon as it opens, there are plenty of ways to take advantage of the season.
Reduce brain drain in your kids over summer
The second the school bell rings signaling that school's out for summer, it seems that children immediately forget everything they've studied over the past nine months. When they return to school in the fall, playing catch up takes time.